While it's not news that recruiting is especially complex at the moment, newly released data from Randstad Sourceright has an interesting (if not entirely shocking) insight: soft skills are in huge demand.
The research uncovers a significant surge in job postings that require such talents since last year (an increase of 51 percent). For AI and machine learning roles, nearly 62% of job postings seek talent with collaboration, dexterity, and multitasking skills. Critical thinking and research are highly sought-after skills in cloud computing, where there is an average 73% increase in demand for these competencies.
Key Findings:
Cybersecurity skills are among the highest-paying skill clusters, although some roles in artificial intelligence and machine learning may surpass the average for this cluster. Employers should actively review compensation levels to avoid losing these professionals.
Women's representation in technology skill clusters continues to be low, with just 15% of those working in mobile applications identifying as female. Helping women to pursue or reskill into this field should be a priority for employers.
Remote work has become a thorny issue for organizations, but forcing employees to come back may be detrimental. Hybrid work arrangements will help facilitate sourcing and hiring in tight markets, especially for skill clusters like artificial intelligence and machine learning, which hold the highest share of remote working potential.
More user interface and user experience (UI/UX) specialists in the Americas work in the IT services sector than any other. Businesses outside of this sector should differentiate their employee value proposition to attract these specialists.
More than 60 million people work in sales and business development. Employers would be wise to consider sourcing from this cluster to fill customer-facing jobs such as account management or client support.
Only about a quarter of business intelligence and data visualization professionals received STEM education, with many having graphic arts backgrounds instead. Employers looking to hire these specialists should consider sourcing those with design-focused experience and education.
RD Insights
Think of soft vs hard skills as Y-factor vs X-factor. The X-factor is quantifiable, measurable. The Y-factor is – to use a highly technical term – "squishier". This makes it challenging to wrap hard metrics around. Quantifying traits such as curiosity, empathy, adaptability, teamwork, etc is a challenging task.
There's a gut element to it that tends to make some people nervous. Regardless: it's critical to success. Employers increasingly get it. A recent LinkedIn survey showed that 80% of HR professionals say that soft skills are increasingly important to a company's (and a  candidate's) success.
Thankfully, there is data to back this up – and that will help both talent acquisition as well as HR pros make the case to executives who still want hard data (ahem: hello, finance team). Boston College, Harvard, and the University of Michigan were part of  studies in communication and problem-solving. Results indicated that those who exemplified important soft skills boosted both productivity and retention by 12%. These companies reported a 250% return on investment. Lastly, research from the National Soft Skills Association reports that 85% of jobs success comes from having well-developed soft skills.
Considering how rapidly everything is shifting on a near-daily basis, the ability to change is critical. If your team-mates aren't able to adapt, grow, and apply new skills and innovative ideas, your odds of success as an organization worsen. As noted economist Dr. Edward Demings put it:
"Survival is optional.  No one has to change."
Adds Randstad Sourceright CEO Mike Smith: "Against a possible economic downturn, now is the time for employers to foster a resilient and adaptive workforce by doubling down on the talent experience, retention and reskilling. Finding opportunities to tap adjacent and transferable skills for the most in-demand roles will prove a critical means for overcoming talent scarcity."
A downloadable version of the report is available here.
---
Authors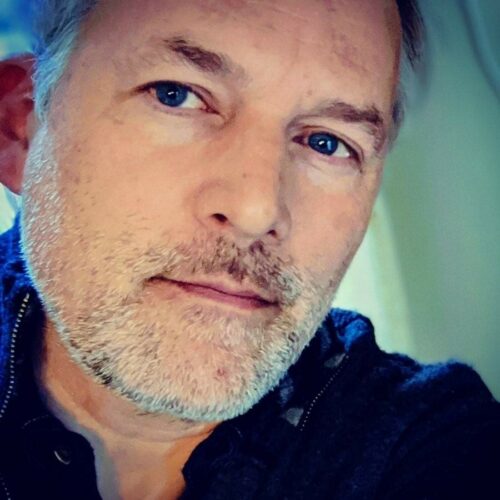 Martin Burns is a Managing Editor & Analyst for RecruitingDaily.com. Referred to as someone who's "kind of done it all in recruiting", Martin Burns is a talent acquisition practitioner as well as commentator. For the past three years, he has been reporting on and analyzing news that impacts the TA industry, first as founding Editor at Recruiting News Network, and now as Managing Editor of RecruitingDaily. Prior to this, his career has included leading, as well as consulting with, talent acquisition organizations for some of the world's most significant brands. He speaks at global conferences on talent acquisition, maintains an active presence in the global recruitment community, and generally has fun mucking around in the conversation the industry has in who it is, and where it's going. His industry-leading Facebook group "Talent Product Plays" is considered a must-join by practitioners and vendors alike.
Recruit Smarter
Weekly news and industry insights delivered straight to your inbox.