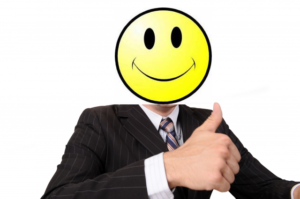 I really don't understand recruiters. As a guest blogger I will tread lightly here since this is after all a recruiting blog. I will add that I am appreciative of Noel and Tim allowing another perspective to be shared at Recruiting Daily.
As for an introduction? I am the Job Seeker Extraordinaire and as you can imagine, I talk to a lot of recruiting professionals. In exploring new opportunities I tend to adhere to the motto of 'why say yes when it will limit your options', but enough about me- this post is actually about you.
Is it so bad to be a recruiter? I ask this because I am often perplexed at the variety of titles recruiters use. At a recent job fair I was flooded with marketing materials from recruiters. In looking over the information a trend emerged on how many individuals wanted to disguise the fact that they were in fact recruiters.
Some of my all-time personal favorite titles other then recruiter are;
Professional Employment Consultant
Senior Personnel Specialist
Job Search Consultant
Talent Acquisition Specialist
Staffing Artist
So my question again- what is so bad about be called a recruiter in the first place? Are other titles really necessary? Have some that you can add to the list?
Let's hear some feedback RD readers and until next time- don't forget that an indecisive candidate is a bad candidate. I should know.
Cheers,
Job Seeker Extraordinaire
---
---
Recruit Smarter
Weekly news and industry insights delivered straight to your inbox.