With fewer resources and capabilities than larger corporations, small firms have a harder time finding people. Outbound recruiting is a proactive strategy to help them. To assist small firms in overcoming these difficulties and locating the best candidates for open positions, this article describes the procedures and tactics involved in outbound recruiting, including telemarketing, cold calling, online networking, and social media outreach.
How Can Small Businesses Successfully Implement Outbound Recruitment Approaches?
Small firms can use outbound recruitment successfully by using a tailored strategy to draw candidates that match their unique needs and vision. By specifically contacting people who meet their requirements, small firms can recruit and retain talent by using the advantages of employment stability, salary, and work-life balance.
To contact and engage potential prospects, recruiters might leverage the networks of their staff members, work in tandem with hiring managers, and make use of social media.
A study showed that job security, compensation, and work-life balance impact an employee's satisfaction. This is an advantage small businesses can leverage. While other prominent enterprises go out of their way to provide desirable perks, small firms can provide competitive salaries and a healthier work environment. As a result, they get to keep the employees and maintain the stability of the business. 
The way to create and implement successful outbound recruitment methods is to know the type of person you need for the job, understand the specific qualities you are after, and approach individuals intentionally to ensure they fit your needs. The differences between inbound and outbound recruiting include:
How the message goes out
The art of pursuing
Traditional versus digital methods
The level of engagement
Recruiters must also design these basic points to attract the right talent. For example, the recruiter can use their employees' networks or align with hiring managers to find top talent. They then initiate contact, even if the person is not seeking a job, or take advantage of other platforms like social media to engage them. 
Are you a small business trying to improve your outbound recruiting process? Here is the breakdown of what you must do to achieve that successfully.
Step 1: Create a Plan
The first step in outbound recruiting is to have a well-structured plan in place. Instead of adopting a passive approach to recruitment, small businesses should be actively involved in the process. By treating the recruitment process as a project, small businesses can create a roadmap to reach the right audience and find the right talent for their organization.
Step 2: Build a Team
Small businesses can benefit from having a team involved in the recruitment process. The team should consist of individuals with different perspectives and opinions to help sift through the pool of unqualified candidates. Identifying the capacity and value of each team member is essential in determining their involvement in the process.
Step 3: Identify the Key Points
Before starting the recruitment process, small businesses need to thoroughly review the job requirements to determine the competencies and skills needed for the role. These key points should then be ranked and ordered according to priority to guide the team in the pursuit of the perfect candidate.
Step 4: Search Widely But Narrow your Options Quickly
A searchable database can be a great starting point for small businesses, as it minimizes effort while providing a range of options. However, using the key points identified in step 3 can help narrow down the options and find the right fit faster.
Step 5: Personalize Your Messaging
Once potential matches are found, small businesses should reach out directly to gauge their interest and learn more about them. Personalizing the messaging to include their areas of interest and why the role would be a good fit can prompt a response from the candidate. Making an offer can also increase the chances of getting a positive response.
Step 6: Keep in Touch
Even if a candidate is not interested in the role, small businesses should keep them in mind for future opportunities. A 'no' response does not necessarily mean that the candidate is not interested in working for the company, but rather not interested in the current role. Keeping in touch with these candidates can lead to better engagement levels and opportunities in the future.  
Final Thoughts

It's extremely important to help small businesses navigate the recruitment scene. During recruitment, most small businesses run for the inbound approach; they stand to gain more from the outbound approach as it allows for better engagement levels and opens the business up to endless opportunities. 
The steps outlined above are meant to give small business recruiters an effective blueprint without demanding the use of resources they may not have. The stages use what is within their reach to make the most of personalized recruitment approaches. 
---
Authors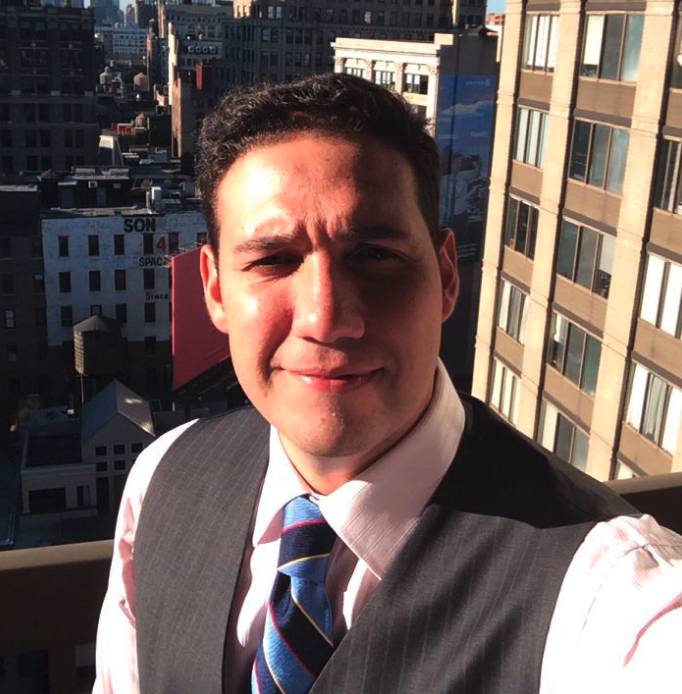 Derek Capo is a business analyzer and digital marketing expert working for StarQuix.com . They provide customized branded products ranging from Awards to Clothing to Zipper Pulls and absolutely everything in between.
Recruit Smarter
Weekly news and industry insights delivered straight to your inbox.