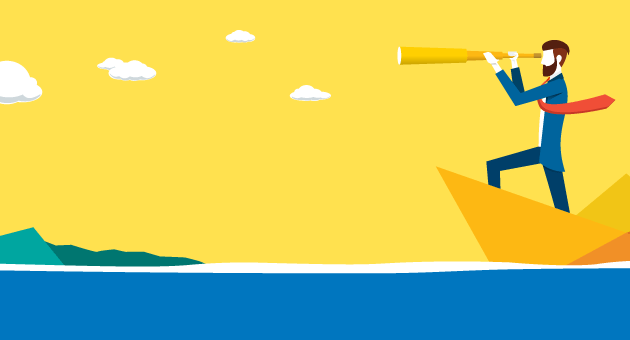 Employment/employer branding is a hot topic in HR and Marketing circles — but when it comes to branding awareness in the executive suite, there is much more work to do.
Recent research by Aberdeen tells us that 67% of best-in-class companies have employment branding initiatives. Likewise, a research report from "HRO Today" found that companies with strong brands are significantly more likely to have the CEO or president as the most senior sponsor of employer branding activity (44.5 %) than other brand companies (25.1 %).
Why the fuss about senior leaders and employer brand?
There are two parts to that answer. First, in today's competitive labor market, companies need to differentiate their firms, and a well-developed employment brand can help with that.
Then, there are the leaders themselves.
The same senior leaders are expected to embrace and represent the organization's values, and they are expected to be skilled at convincing others. That's why, in addition to the recruiting organization, it is the leadership group who should be the most prominent in promoting a firm as a great place to work.
With that in mind, gaining CEO buy-in is critical to the success of an employer brand program. Admittedly, CEO buy-in is important for virtually any initiative at work. But if the CEO doesn't care about promoting his/her organization as a great place to come work, who else could possibly be expected to care?
Put simply, an organization's employer brand needs to be driven both from the top (with C-suite individuals) as well as from the ground up—starting at new hire employee orientation.
What can an HR organization do to drive employer brand education?
One approach is to start with employment branding training conducted in the executive suite. This training would be for the Chairman, CEO, COO and all senior leaders. This could involve a half-day session conducted by the employment branding team or by a third party provider such as an RPO firm or advertising and marketing firm.
Most executives fully understand the role and importance of product/corporate brands. What they need to understand better today is the employee value proposition (EVP) and how an employment branding program contributes to the business. It is a knowledge that will contribute to their interactions and relationships with the employees, stockholders, ex-employees, investors, and suppliers.
One simple way is sometimes to change the vocabulary. Most executives deeply understand their supply chain, because it's tied to both cost and product. What if you started explaining talent sourcing as a supply chain, for example, and showed how the brand is an important top-of-funnel element? They might understand better because the terms are more familiar. When HR uses their own set of terms, executives can tune them out.
The bottom line
Beyond the C-suite, the employer brand is an important driver of loyalty, productivity, and profitability that extends across the company.
That includes new employee orientation where a firm has a captive and eager audience to highlight and showcase the employment brand — and it includes brand training sessions with senior executives.
In a competitive, best-in-class organization, the employment brand is understood and embraced by all at the company.
---
Authors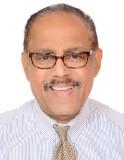 John "Johnny" Torrance-Nesbitt is an award-winning Global Employer Branding & Global Talent Acquisition executive with 15 plus years in building/leading global and regional talent acquisition and employer branding functions at several global Fortune 500 companies. He is global working in Global Employer Branding and was an Employer Branding Director at Randstad and has been Director of Employment Branding & University Relations at Monsanto in St. Louis for over five-plus years where he won four consecutive "Rapid Recognition Awards" for superior achievements. Prior to that, he was at Lockheed (corporate hdqts) in Maryland as head office Corporate Staffing Supervisor & Senior Recruiter, and he built the global recruiting forUnext.com, an innovative Chicago start-up. Johnny was also nominated in 2018 by his former organizational behavior professor, Dave Ulrich, for the prestigious "Employer Brand Leader of the Year 2018 (Global Leader Category.)" and by others in 2019. He is also a volunteer appointed a judge for Employer Brand Management Awards and the Web Marketing Association and a writer. Mr. Nesbitt holds a Bachelors in Anthropology from Amherst with Dean's List honors. While he lived in England, he engaged with the US Embassy there and has a citation from the U.S. Embassy in London for his assistance on "equal access for Americans to UK opportunities." He obtained his MBA in Finance in 1988 (and a Fellowship Winner) and then worked 3 years in Corporate Finance for First Chicago Capital Markets, Inc. You can follow him on Twitter @JohnnyTorrNesbi, or connect with him on LinkedIn.
Recruit Smarter
Weekly news and industry insights delivered straight to your inbox.