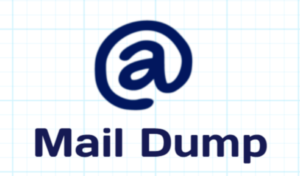 Scan through sites and grab email addresses
Mail Dump is a Chrome Extension created by Devro Labs that easily pulls any email addresses from websites. It can work on any site, including search results, creating a list of email addresses that you can then export.
Mail Dump scans through a site using its algorithm and pulls out all of the email addresses.
This can be particularly useful when searching through a targeted Google search.
Any found email addresses are then saved on the user's profile for easy access later.
You can also export the full list of emails, allowing you to send out blasts to bring

the information into another program.
This feature allows you to easily build up a number of contacts within minutes.
Perhaps the most unique feature of Mail Dump, however, is the "Auto Crawl" feature. This allows you to input websites' URLs into the extension. Mail Dump will then search through the linked sites, as well as any sites linked from there, for email addresses. This allows you to easily gather contacts from a specific project or company.
Mail Dump only pulls email addresses, without any additional information. However, exporting the addresses allows you to easily pull them into other apps, which can then help to enhance your candidate profiles.
Mail Dump is free, powerful, and very easy to use, making it a great tool for anyone's recruiting process. ~ Noel Cocca
See inside with Dean Da Costa:
---
Authors
Recruit Smarter
Weekly news and industry insights delivered straight to your inbox.