What do you use when you search for coders? GitHub? AngelList? How about you search on all of them from one platform while you sleep? Talent Signals is a totally free tool that allows you to easily find tech candidates. Simply put your search parameters in and Talent Signals will search all sites and social media outlets for you. Not only that, but you will receive daily emails letting you know what it found.
Search For Coders While you Sleep
I would love to write more, but really it is that easy:
1. Create new project
Profiles are collected and assigned to projects. To create a new project go to New Project option located in the sidebar on the left, then select a keyword and location.
2. Browse profiles
Select your project from the sidebar on the left to browse, filter, analyze and add notes to profiles found in this project.
3.  Automated daily updates
Your projects are automatically updated with new profiles found by our search engines on a daily basis, so please check frequently for any new candidates.
Right now, while it is in Beta, you can use it for free! Watch how I use it below: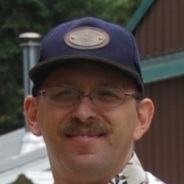 About the Author: Dean Da Costa is a highly experienced and decorated recruiter, sourcer, and manager with deep skills and experience in HR, project management, training & process improvement.
Dean is best known for his work in the highly specialized secured clearance and mobile arenas, where he has been a top performing recruiter and sourcer.  Dean's keen insight and creation of innovative tools and processes for enhancing and changing staffing has established Dean as one of the top authorities in sourcing and recruiting. Connect with Dean at LinkedIn or follow @DeanDaCosta on Twitter.
---
---
Dean Da Costa is a highly experienced and decorated staffing professional, recruiter, sourcer and manager, who also boasts outstanding experience and skills in Human Resources, Project Management, Training, and Process Improvement. He is best known for his work in the highly difficult security and mobile arena's, and the gold star winning numbers he produced. His keen insight and creation of ground breaking tools and processes, to enhance and change staffing as we know it, have proven he is a true "Staffing Thought Leader". Despite all this he remains first and foremost one of the top sourcers, staffing managers and full cycle recruiters in the industry and a true "Search Authority"
Recruit Smarter
Weekly news and industry insights delivered straight to your inbox.