It's been said that experiences are what shape our lives. Of course, usually, when people say this, they're referencing those monumental experiences, the kind of experiences that change the very fiber of our beings. And while there's certainly merit in seeking out the big moments, the fact remains that most of life happens in the day-to-day. Mundane as that may sound, these experiences add up, which is why they matter more than we often realize.
Take recruiting. For years, recruiters have been unsung heroes, working mainly behind the scenes to connect the right people to the right job at the right time. This work provides immense value, and yet, when it comes to the recruiter experience, there's much to be desired, especially when you consider research that indicates that we spend one-third of our lives working. Sure, you might "eat, pray, love" at some point, but what happens when you return? Let's look at ways to improve the recruiter experience as we know it once and for all.
What do we mean? First things first: a definition. When we say the "recruiter experience," we mean a fast-paced, always exciting journey packed with all of the various interactions that recruiters navigate. That accounts for the intricacies, strategies, communication dynamics, challenges, tools and levels of satisfaction that recruiters encounter while sourcing, engaging, interviewing and ultimately, selecting candidates who align with a given role and company vision.
What's the current state? Over the past few years, the recruiter experience has seen its ups and downs. It's been a vibrant and sometimes scary tapestry of evolution. Fueled by the adoption of AI and other technologies, the shifting landscape of candidate expectations and the need to adapt to swift changes we're seeing in the market, recruiters have been pulled in different directions. In short, it's been a scary and uncertain time.
How does the recruiter experience vary by industry? The veritable symphony of recruiter experiences includes diverse variations that are less by industry and more by the makeup of the talent acquisition team – specifically, internal stakeholders versus external partners. Though both play a vital role, they typically have vastly different perspectives on candidate placement, hiring manager relationships and overall expectations.
What's the most important thing recruiters need to know now? Recognize that what you do is important. Embrace a holistic mindset – even the best recruiter is only as strong as the technology, resources and processes available to them. It's much harder to get caught up than it is to stay ahead, particularly in today's labor market. As such, create a brand for yourself, knowing that every connection you make can be a connection for life. Doing right by others is a surefire way to do right yourself.
How can recruiters improve their experiences? Gather feedback from candidates, hiring managers and your fellow recruiters. Feedback nourishes processes and brings forth invaluable refinement. Use this information to assess the technologies and systems in place to ensure that what's on hand is helpful to everyone involved. The needs of a recruiter filling your customer service roles will differ from those looking to place an executive. Don't discount one another.
Where does technology fit into the recruiting experience? Right now, recruiters have a front-row seat to the struggle between humanity and innovation. With all the recent advancements, technology at its absolute best maximizes your potential and helps you cultivate the best possible outcomes. This is particularly important in a world where remote work continues to exist alongside on-site opportunities. Recruiters might feel like they're in the middle, bridging gaps. But the good news is, it's unlikely any technology will ever replace you, so use it to your advantage and get back to nurturing relationships.
Recruiting can be as simple or as complicated as you make it. Don't get stuck on the small stuff. Instead, use your day-to-day experiences as an opportunity to get better at what you do. There is always room to move and room to improve. Focus on finding ways to thrive despite external circumstances. Never stop learning. Never stop upskilling. Education and empowerment will enhance the experience in the long term. In an age of inter-connectedness, your ability to forge connections that resonate will give you an edge in almost every hiring scenario – and that's what the recruiter experience is all about.
---
Authors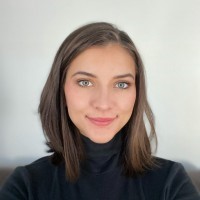 Elliott White is Vice President of Recruiting and Onboarding at RemoteBridge. RemoteBridge hosts virtual recruiting events in immersive 3D (i.e., avatars running around a virtual world but without goggles), working with 19 of the Fortune 100 and smaller companies worldwide.
---
Recruit Smarter
Weekly news and industry insights delivered straight to your inbox.