This tool is niiiiiiccccceee. That is the best word I can use to describe it. Feature for feature, it exceeded my expectations and offered things I didn't know I needed.
Headquarters:
Level 3, 19 – 31 Pitt St, Sydney, Australia 2000
US Location (est. 2014) 1500 Wynkoop Street, Denver, CO 80202
What it does: (Vendor Description) JobAdder is a comprehensive cloud-based recruitment management platform for recruitment professionals, offering simplicity, mobility, and superior support.
Pricing
(contact for pricing)
Sizzle:
Online Timesheets
Great built in reports (My fav best performing job ads)
Mobile Friendly (Smartphone and Tablet)
Job Board Integration: Integrated with 200+ job boards
Easy visual report on current placements
JobAdder for Gmail
Task Calendar
Drizzle:
No spell check On Company Page (Data Integrity at Risk)
JobAdder Social for Chrome Extension only Parses LinkedIn data
Manual input of several fields to candidate page.
One such feature that I did not know I needed from an ATS  is job board quota management. This add-
on looks at how many job postings you have purchased  and lets you see from JobAdder how many available positions you have left. That is a huge time saver!
Getting hiring manager feedback in a timely manner is a constant complaint. JobAdder came up with a great solution to this common concern. When submitting a candidate, JobAdder sends a link to the submitted candidates information including any notes you may have attached to this candidate, a date stamp of when the candidate was submitted,  and a spot to download the candidate's resume. The hiring manager then can send feedback simply by clicking "Yes", "No," or "Maybe." Boom! Don't worry, there is still room for the hiring manager to add additional feedback. Another enhancement will let the recruiter know when and if the email sent was opened. Built-in, you can send customizable SMS messages and emails. When you submit a candidate to hiring manager, not only does JobAdder track to see when and if the email was opened, it also
For candidate communication, there are built-in,customizable SMS messages and emails. Speaking of emails, you can use JobAdder straight from your email. It is integrated currently with Gmail Outlook and Office 365. InspectorJones.com wrote,
"This integration allows you to:
• Interact with JobAdder right from your inbox
• You can create new Candidates and Contacts directly from your email account
• Add notes to existing records
• Add attachments to JobAdder from your email
• Read JobAdder notes from you email inbox."

I scoured the Internet and could not find anyone who had a negative thing to say about JobAdder. I dug in deep and found a few small picky things. I found it to be a little slow and clunky.  I am blaming this on it being so feature rich.  I also found that there, is no built in spell check for the Company page, only the candidate page.  Picky I know, but data is only good if it is accurate and without this built in, the integrity is at risk.
The last noticeable aspect was that although it parses information and attaches the resume to the record, you will have to input manually the candidates social media links. When I asked Ryan Tierney., Account executive with JobAdder, he explained that they only parse information that is approximately 99% accurate. Rather than risk bad data, they will leave it up to the user to make sure the data is correct.
The product is fun to use.  Apparently, JobAdder is a fun place to work too! I spoke to Kaitlin Olson Reno, Marketing Executive for JobAdder during testing and here is what she had to say about her job at JobAdder:
At the end of the day, JobAdder is pretty, mobile optimized, easy to use, fun and affordable.
About JobAdder: Headquartered in Sydney, Australia, JobAdder.com is a leading web based recruitment management company that helps recruiters simplify their recruitment processes with easy-to-use technology.
Media Contact:
Kaitlin Olson
7203167533
[email protected]
About the Author: Jackye Clayton is recognized as a people expert who puts the Human in Human Resources. An international trainer, she has travelled worldwide sharing her unique gifts in sourcing, recruiting and coaching. She offers various dynamic presentations on numerous topics related to leadership development, inclusionary culture development, team building and more.Her in-depth experience in working with top Fortune and Inc 500 clients and their employees has allowed her to create customized programs to coach, train and recruit top talent and inspire others to greatness. Follow Jackye on Twitter @JackyeClayton or connect with her on LinkedIn.
---
---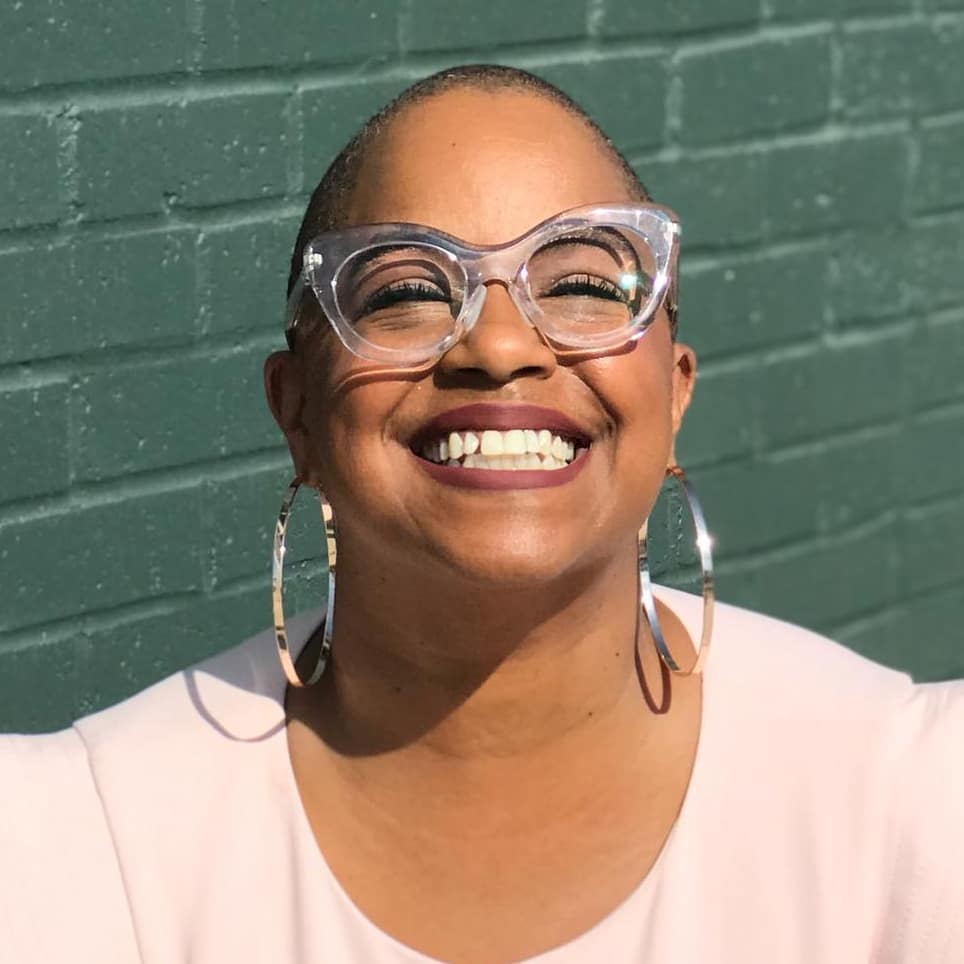 Jackye Clayton, with acclaimed expertise in diversity and inclusion, recruitment technology and a global network of non-profit, human resource and recruiting professionals, Jackye Clayton is a servant leader, uniquely inspirational speaker, and a revered thought leader. Jackye was named one of the 9 Powerful Women in Business You Should Know by SDHR Consulting, one of the 15 Women in HR Tech to Follow in 2019 by VidCruiter, 2019 Top 100 list of Human Resources Influencers by Human Resource Executive Magazine and one of the Top Recruitment Thought Leaders that you must follow in 2019 by interviewMocha Magazine. Currently, Jackye is the Diversity, Equity, and Inclusion Strategist at SeekOut. You can find her on Twitter @jackyeclayton and LinkedIn https://www.linkedin.com/in/jackyeclayton
Recruit Smarter
Weekly news and industry insights delivered straight to your inbox.