Asking the right questions is never more important than when you've got the talent you want to hire right in front of you. Whether it's on the phone or in person, we make an impression too: about how much we care, our motivations, etc. What we so often forget is that to most candidates, this job isn't one of many. It could be their big job – the job that changes their life, their situation, and their future. For the job seeker, the stakes are always high and when we start to forget that – that's when we miss out on the right people. It's when we focus on number of hires, instead of calling them what they are (people), that we start to tarnish the reputation of recruiters. We become that annoying phone call instead of the game changer. We become a problem instead of an opportunity. We let people down.
But knowing what to ask, why it's important and how to manage candidate experience while we're spread thin isn't the easiest thing to do. For those of us just starting out or recruiting in a new field, we're learning. Hell, we should all be learning every day. We should be pursuing the best strategies and talking to people who model the same behavior and follow the conversation so they're learning, too. We should be asking the right questions of ourselves, not just candidates.
That's what RecruitingLive is all about – bringing people who want to learn from each other together and creating a safe place where we can talk about new ideas. A place where we can critique each other and laugh with the sole purpose of education, minus the digital snark that's so pervasive in recruiting conversations.
This week we have a seasoned (that's another word for old, sorry Alan, but we speak the truth here) veteran of recruiting, Alan Fluhrer. Alan is currently a recruiter at Nestle and a talent advisor. However in all of our conversations, I've really gotten to know Alan as a storyteller, which is probably why he's so good at his job in the first place. He's the kind of guy you can sit around with for hours and walk away with a million ideas about recruiting, human behavior and technology. He's entertaining, educational and an all-around good guy.
In our RecruitingLive conversation, we're going to talk more about candidate interaction and dig into why it's so important that we ask the right questions in the right context. We're going to talk about what question comes first and why. Then, we're going to let you ask the questions.
See you there?
---
---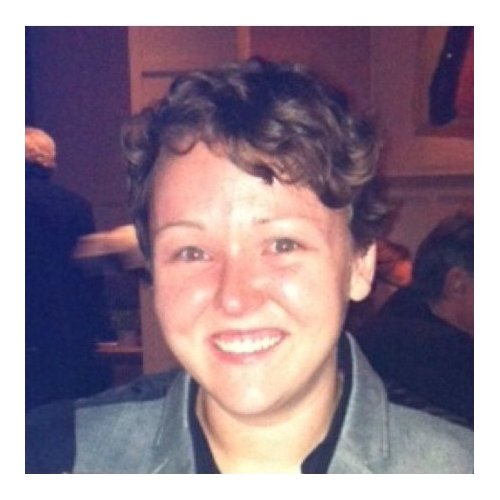 RecruitingDaily contributing writer and editor.  I am a storyteller. A tactical problem solver. A curious mind. A data nerd. With that unique filter, I work to craft messages that strategically improve the perceptions and experiences of our clients, the people they employ and the candidates they wish to attract. I methodically review and collect research and insights to offer solution-based recommendations that meet the one-off, and not so one-off, recruiting and employer branding problems of today's global employers.
Recruit Smarter
Weekly news and industry insights delivered straight to your inbox.