William Tincup posed this question recently on Facebook:
"Why don't we talk about 'Recruiting Operations' as a critical role within all recruiting teams?"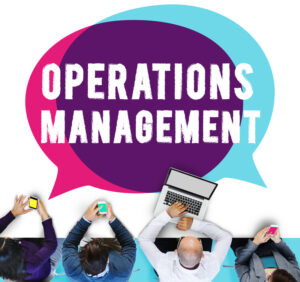 It got a huge response, with most responses being an entire blog post on their own. I told William I want to write about this, and being that I normally write for Fistful of Talent and my own blog, The Tim Sackett Project, he said yes — but only if I write it for Recruiting Daily! I've been a long time reader of Recruiting Daily and love the team, so that decision was easy!
Here's a link to the original post on Facebook, and it's well worth a read because the comments are awesome and you will gain some great insight from some really great recruiting minds on the subject. Now, I'll give you my take on it, which will be much less sophisticated, but I find I'm normally spot on in my unsophisticated takes!
A little insight into Recruiting Operations
First, we need to define what are "Recruiting Operations."
That was one thing that you could see right away in the comments on William's post — everyone has a different opinion on what this might be. For many, traditional recruiting operations were just all the crap that bogged down recruiters, the things we wanted to make sure they didn't get involved with so they could spend all their time finding talent.
Recruiting operations include analyzing and improving processes, working with vendors, understanding and keeping on top of the recruiting technology landscape, working across organizational functions, developing and implementing recruiting programs, etc.
Basically, recruiting operations are about doing everything — except finding the talent. It's all the stuff that used to get thrown on the recruiting leader's desk that they never had time to do but that could make you a lot better if they did.
To be honest, many times Recruiting Operation activities were then thrown on to the admin's desk within the recruiting department. These were things like: Follow-up on this. Check into this. Put all of this stuff together; then the team will review and we'll make a decision.
A recruiting leadership failure?
We don't talk about Recruiting Operations as a critical role, because for the most part, as recruiting leaders we were fighting fires and not trying to figure out how do we stop the fires altogether. It's been tactical vs. strategic. I'm a great recruiter; I know how to find and get people hired — head down, pick up the phone, rinse, repeat.
That's a broad stroke, to be sure, but it's mostly accurate. The lack of a recruiting operations focus is a recruiting leadership failure.
The passion around the comments on Tincup's Facebook post showed that the sophistication of recruiting leaders has come a long way over the past decade. If you are now running a large talent acquisition shop and you don't have a focus on recruiting operations, your shop is not running at full capacity. In other words, you're playing catch-up with the rest of the industry.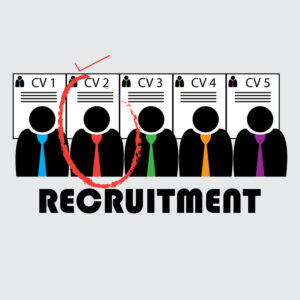 As your talent acquisition shop grows, some things happen in how you grow your team. A basic TA leader just adds more recruiters, sourcers, and admin help to keep doing the same work you're already doing. A more advanced TA leader, however, will begin adding pieces to their team that looks to expand capacity without growing more recruiters, sourcers and administrative staff.
As you advance as a TA leader, you now look at your own capacity and find out how to expand your knowledge. So, you add in a business analyst to help you become an expert in data and analytics, maybe a TA technology expert, or an Operations expert, a marketing/branding expert, etc.
Making a case to add "operations" head count
The most innovative recruiting shops just don't get bigger — they grow with a purpose of getting better.
It sounds easy, but it's not for most TA leaders.
First, it's easy to talk finance into more recruiting heads as you grow and recruiting is a pain point. But, it's hard to talk those in charge of the purse strings to add a person or two or three in "operations" when you yourself as a leader can't clearly define what these folks will work on and what those outcomes will be.
To someone in finance, recruiting operations sounds like a catch-all title for the work that they're paying a recruiting leader to do. For large recruiting organizations, or those organizations that are growing into large ones, it's difficult to immediately show measured results by adding "operations" titled staffers to your team, but it's imperative for future success, growth, and, to remain competitive for talent.
That's your key to add in Recruiting Operations — competition.
Will your organization lead — or follow?
Good executive leaders will not allow finance to keep you in a non-competitive state in recruiting. Sure, you still need to see improved measures, but the future talent acquisition departments will have a focus on recruiting operations as one major strategic segment.
Will your organization be leading, or following, when it comes to talent acquisition? It's a question you have to ask your leadership team.
---
Authors
Tim Sackett, MS, SPHR is executive vice president of HRU Technical Resources, a a $40 million IT and Engineering contract staffing firm and RPO based in Lansing, MI. Tim has 20 years of HR and talent background split evenly between corporate HR gigs among the Fortune 500 and the HR vendor community, so he gets it from both sides of the desk. Prior to joining HRU,  he was the Director of Employment at Sparrow Health System, Regional HR and Staffing Director with Applebee's International, as well as Retail Health Recruiting Manager and Regional HR Manager with ShopKo Stores and Pamida respectively. Tim writes daily on his own blog -- The Tim Sackett Project -- is a frequent contributor to the talent blog Fistful of Talent, and he also speaks at many HR conferences and events. You can find him on LinkedIn or connect with him on Twitter @TimSackett.
Recruit Smarter
Weekly news and industry insights delivered straight to your inbox.