Recruiters have long loved LinkedIn, but beyond its prohibitive price point, the growing grumbling among recruiters has more to do with product than price.
Increasingly, LinkedIn's pivot away from its core talent solutions suite has led to a platform with too many unnecessary features and too many limitations on the core functionality recruiters want to use.
Most of us aren't there to read posts on Publisher; we're there to fill reqs and pipeline, and don't need all the bells and whistles – just the profiles we need for the positions we're working on filling.  And we don't want content. We want candidates, without all the clutter.
Enter PropellQ, a new tool whose features and functions deliver exactly what recruiters want, with the product suite offering a broad range of capabilities whose case use for any recruitment organization is obvious even after a few minutes of taking the tool for a test drive.
For example, it utilizes public LinkedIn profiles to create a partially automated X-Ray search to easily find better profiles faster on the most prominent professional platform (and beyond).  PropelIQ takes some simple keywords and creates complex search strings seamlessly, rapidly returning relevant results.
Users can quickly review those results and add the profiles and associated personal data directly to its dashboard with a single click, making database building stream-lined, straightforward and simple.  Once a profile is added to the PropelIQ dashboard, than the system augments the candidate record with basic candidate contact information such as work e-mail and office phone number.
This is achieved by utilizing the old Rapportive trick (rest in peace) by determining company e-mail conventions, adding the candidate's name while essentially providing automated pen testing to verify the accuracy of the e-mail address provided.  Sure, this wild card searching can be done without any tools other than a rudimentary understanding of simple search syntax, and for free.
But by automating a highly labor intensive, highly manual process, PropellIQ makes this ubiquitous sourcing step more efficient and effective – so much so that the time savings alone realized by this tool should prove well worth the price to most recruiters (corporate, agency or otherwise). The tool can be accessed via a Chrome browser extension – activating the extension pops up a separate search window that allows you to source without even opening yet another browser tab – most sourcers have enough of those up already.
Here's what the search results looks like on PropelIQ's interface; in this example, I'm going to enter the term "Java Developer" in the Chrome extension and pressing the "Search" button:
As you can see, the results are not only relevant and readily reviewed, but as mentioned before, candidates can be added to your dashboard without even opening the candidate profile.  However, if you decide a profile merits closer review before adding it to your dashboard, Propel Q offers aggregate profile results to help recruiters make a more informed decision by displaying deeper data directly on the candidate's LinkedIn profile.
Once a candidate is added to your dashboard (see above for a look at how the tool displays data for the first two records returned), PropelIQ captures candidates' names, pertinent personal information, and verified e-mail addresses and phone numbers.
Note, the dashboard won't display data for contact and personal information that it's unable to validate.This means that any information stored in the system is accurate and already automatically validated – meaning no wasting time on wrong numbers or personalized e-mails that end up just bouncing back, address unknown.
What's even cooler is that while you can easily build a robust candidate database on the Propel dashboard, the data doesn't have to live directly within their system.  As you can see in the associated screenshot, there is an "Export Data" button (top right in screenshot) that pushes candidate data captured on the dashboard into an Excel spreadsheet that can either be downloaded directly or migrated across systems and software through an associated .CSV file.
Here's what those same records look like after exporting the data:
This spreadsheet contains the candidate's first and last name; current company and title; associated LinkedIn URL; company e-mail address; company size and industry and any phone numbers associated with the candidate's record.  Which is pretty much all the information you need to successfully attract and engage top passive talent.
Finally, without going into too much detail, PropelIQ also helps recruiting and staffing practitioners avoid:
Manually entering candidate data or managing the migration of LinkedIn profiles into an ATS friendly format.
Performing the same searches on LinkedIn over and over again.  And again.  And again.
Losing your recruiting team's work, data and contacts stored on LinkedIn if a recruiter leaves.
Having stale or outdated records in your ATS by seamlessly syncing with your other networks in real time.
Of course, Propel IQ is still a relatively young company, and are aggressively building out their product road map to provide even more value to recruiters.  While the tool does charge on a tiered subscription model based on a monthly flat rate for capabilities that can be done for free, in an industry where time is money, Propel IQ should easily pay for itself at any employer.
Propel IQ offers a free trial for individual users, so click here to take this tool for a test drive.  You've got nothing to lose but more time manually entering in information that this tool proves can (and should) be easily automated.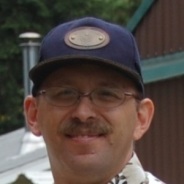 About the Author: Dean Da Costa is a highly experienced and decorated recruiter, sourcer and manager with deep skills and experience in HR, project management, training & process improvement.
Dean is best known for his work in the highly specialized secured clearance and mobile arenas, where he has been a top performing recruiter and sourcer.  Dean's keen insight and creation of innovative tools and processes for enhancing and changing staffing has established Dean as one of the top authorities in sourcing and recruiting.
Connect with Dean at LinkedIn or follow @DeanDaCosta on Twitter.
---
---
Dean Da Costa is a highly experienced and decorated staffing professional, recruiter, sourcer and manager, who also boasts outstanding experience and skills in Human Resources, Project Management, Training, and Process Improvement. He is best known for his work in the highly difficult security and mobile arena's, and the gold star winning numbers he produced. His keen insight and creation of ground breaking tools and processes, to enhance and change staffing as we know it, have proven he is a true "Staffing Thought Leader". Despite all this he remains first and foremost one of the top sourcers, staffing managers and full cycle recruiters in the industry and a true "Search Authority"
Recruit Smarter
Weekly news and industry insights delivered straight to your inbox.