Passionate. Passionate. Love. Know what those three words have in common? (Hint: this has nothing to do with dopamine, daydreaming, nor dating). It's all about job descriptions. Passionate job descriptions. Hubba-hubba.
Each one of those words appears in close to one million job descriptions on Indeed. And every time somebody adds one of those words (or their synonyms), somebody kills a puppy or something. Less dramatically: you're killing off your applicant flow. Stop it.
NO ONE WANTS YOU (THAT WAY)
Nobody is passionate about working as a procurement assistant for Panasonic Nobody. And if they are, you should be nervous about them. They need help, not access to your VMS. The people you want to attract see obvious fluff words and it dulls their, well, enthusiasm.
What they're looking for, frankly, are details. What's the pay? How are the benefits? Can they work from home, what's the vibe, that sort of thing. Oh, and: what are they going to actually be doing – and why. Will any of their co-workers be passionate lunatics who insist on wearing all of their flair, and is there body-disposal reimbursement for when you finally snap and "de-passion" them permanently?
When you lean into lazy writing because you don't really understand what the job entails (or, you do and that's why you're not discussing it), it's obvious to the reader.
DATING IS HARD – DON'T BE LIKE DATING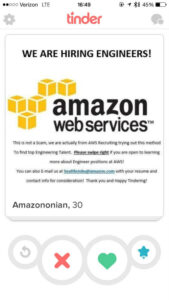 Employers shouldn't be out there cruising Indeed like its Tinder, looking for their next hook-up. It's weirdly off-putting.
Remember when eharmony tried to create a job board? Or when Amazon decided it would be cool to have a few hook-ups on Tinder? Seriously – that all happened. Oh, and eharmony's careers page is still looking for… you guessed it: passion.
Look, it's absolutely okay to want to hire people who actually want to work for you. Fine. Normal even. But… people who are passionate?
Think about it this way. You're on whatever dating app you find the least repellent. You see a profile, and the headline is promising. And then you read about how they're "passionate, are you passionate too? I want someone who loves being passionate about passion, and wants to turn that passion into a mission-driven relationship with more passionate people. Also, you should be willing to spend 40+ hours a week in my house, passionately partnering in procurement".
After you reported them to your local police, you'd screenshot (for hilarity and sharing on your "Let's Not Date" group on Facebook) and block. Quickly.
JUST THE FACTS, PLEASE
Don't be one of the millions who use weak language to try to impress. Respect your audience. Understand they don't want to date you, and that's okay. They may want to work with you, and – who knows – maybe they really enjoy their careers. That's great. Just don't go looking for love. It's off-putting.
---
---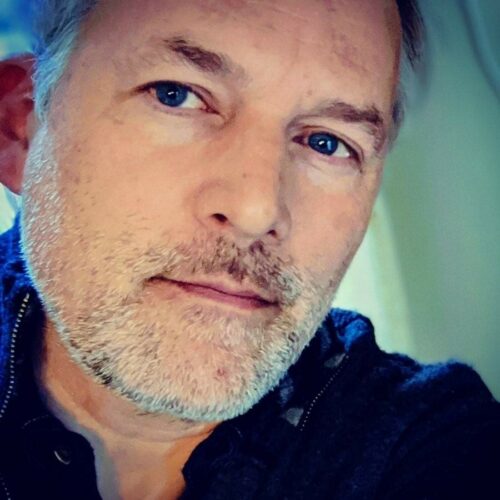 Martin Burns is a Managing Editor & Analyst for RecruitingDaily.com. Referred to as someone who's "kind of done it all in recruiting", Martin Burns is a talent acquisition practitioner as well as commentator. For the past three years, he has been reporting on and analyzing news that impacts the TA industry, first as founding Editor at Recruiting News Network, and now as Managing Editor of RecruitingDaily. Prior to this, his career has included leading, as well as consulting with, talent acquisition organizations for some of the world's most significant brands. He speaks at global conferences on talent acquisition, maintains an active presence in the global recruitment community, and generally has fun mucking around in the conversation the industry has in who it is, and where it's going. His industry-leading Facebook group "Talent Product Plays" is considered a must-join by practitioners and vendors alike.
Recruit Smarter
Weekly news and industry insights delivered straight to your inbox.