Last month, I encouraged job seekers to step away from the job boards and step outside to get some fresh air, network, volunteer and reconnect with industry peers.
While it's important for job seekers to get out and about, it's equally as important to remain accessible to recruiters. Mobile apps empower job seekers to spend their days away from the computer, but still connect as needed. Here are a few apps that help manage the mobile job search.
Mobile Must Haves For Job Seeker 3.0
App: Dropbox (iPhone or Android)
Uses: Store various versions of your resume, cover letters, salary history, references, etc.

You're in the mall (window shopping, of course), and you run into a former classmate who shares a hot job lead with you. They urge you to send your resume ASAP, as their contact is going to be leaving for a 2-week vacation at 5 p.m. on the same day. You start to panic because you have a few more errands to run and, even if you did stop at the local library to use the computer, you don't have your thumb drive with you. No worries! The wonders of cloud computing (and Dropbox mobile) allow you to access your documents from anywhere, including your smart phone. Google Docs Mobile also does the same.
*A job seeker recently advised me that some public libraries don't allow users to save documents (even temporarily) to their computers. In this case, simply copy and paste your resume as text only and send it to yourself. That way you can easily access your resume from your "Sent Mail" folder at any time if you need it in a pinch.
App: Skype
Uses: Checking voice mail on the go, making calls (Wi-Fi connection needed)
I have a Skype To Go phone number that I list on my resume and in my e-mail signature so that the caller, i.e., recruiter or hiring manager, will always receive a professional outgoing message (I am rarely logged into my Skype account, which would require me to be tethered to my laptop). Skype sends an e-mail to my primary G-mail address immediately after a voice message is received. I can check the voice mail remotely using the Skype mobile app, then return the call to the recruiter from my cell phone.
For me, this works better than putting my personal cell phone number on my resume. In this way, I'm never caught "off guard" with a call from a prospective employer. This also allows me to do a quick bit of research and review the details of the position and company before returning the recruiter's call. It also ensures that I have the full first and last name of my contact, as well as direct phone number.
*For job seekers who have had to eliminate their cell phone due to costs, Skype is a great low cost option. You can access Skype using free Wi-Fi at a local Panera Bread or Starbucks. Just be sure to find a quiet corner before returning those calls!
App: G-mail Mobile
Uses: Replying quickly to e-mails from contacts, updating Calendar/Tasks, organizing e-mail, and setting interviews on the go
If you use G-mail, you definitely will benefit from the mobile app which is synced in real time with your main account. You can use the same labels/folder to sort and archive mail. It's awesome to be able to set up an interview in real time with the recruiter who calls while you're out running errands, knowing your G-mail Calendar will sync with your desktop Calendar. (Side note: Most smart phones already have built in GPS. If yours does not or you want a backup, try Google Maps Mobile. A must for getting to an interview early!)
App: LinkedIn Mobile
Uses: Expanding and maintaining your network, following up on leads, accessing/reading relevant news articles
I really like the LinkedIn Mobile interface, as it has a lot more personality than the desktop version. Network anytime, anyplace. You can scroll through updates, news stories, and group feeds with the same functionality as the desktop version.
App: Indeed and/or SimplyHired
Uses: Browsing current job opportunities, filtered by location and interest area; creating/managing job alerts
Both of these popular job aggregators have well designed mobile apps for easy searching on the go. I've found them both to be nicely formatted and very useful. If you login to the mobile app with your e-mail account, you're able to save jobs and review your application history.
App: Craigslist Mobile (iPhone and Android)
Uses: Browsing current job opportunities, filtered by location and interest area
I stopped using Craigslist's job search board years ago due to the overall quality of the posts. However, several job seekers I've spoken to recently have found it useful. I downloaded the Craigslist mobile app recently, and I must admit, the design is a lot cleaner and easier to navigate than the desktop version. As always, be mindful of submitting your personal details to anonymous addresses, as spam and scams abound.
App:TweetCaster
Uses: Reviewing, Sorting and Filtering Tweets
This app makes it super easy to manage your tweets. I find it is far less overwhelming than the actual Twitter desktop version.  I'll typically scroll through the TweetCaster app feed for no more than 5 minutes in the morning to see what I've missed and mark Tweets of interest as "favorite." Then, I'll spend 10 minutes later in the day reviewing and reading my favorites from my laptop and re-tweeting/commenting as needed.
App: Harvard Business Review (mobile app only available on iPad)
Uses: Resources, Ideas and Advice
This site has a wealth of resources and articles about today's job search that you can skim on the go. I don't have an iPad (but my super recruiter peer Amy Ala does!)  I simply go to m.hbr.org from my iPod or smart phone browser to check out the site's valuable content.
App: uMe
Uses: Electronic Business Cards
I found this app to be immensely helpful at a recent networking event. If you're in transition and without business cards, this app is a great quick save. Easy to setup, even easier to use.
Companies With Mobile Jobs Apps
Companies seem slow to adapt to the mobile app craze, with a few exceptions. Sodexo is one of the first global companies in the mobile Career app space. Sodexo's Jobs App is "bringing the job application process to candidates' fingertips, literally." Very innovative, kudos to them.
Pepsi Co. has a Jobs app called Possibilities that allows job seekers to view video, Tweets, blogs and job search tools and alerts "all in the palm of your hand." Way to go, Pepsi Co.!
Starbucks' main app, primarily designed to help caffeine fiends find their nearest store and track Starbucks' Rewards, also has a job search function built in. Though not as comprehensive and integrated as Sodexo's and PepsiCo's, the Starbucks app allows users to search available job titles and e-mail themselves a "reminder to apply."
Pinterest Recap of Resources

I've compiled all these mobile must haves on a nifty Pinterest board for your quick review, perusal and sharing. I use Pinterest's iPhone mobile app (no equivalent for the Android yet) to make browsing and re-pinning easy and fun on the go.
If I failed to mention your favorite mobile job search app, please feel free to share it below.
Happy Job Hunting!
More Resources
More Mobile Apps for Job Seekers
Dropbox Mobile for Sensitive Data
Why The Job Search Is Going Mobile
Employers – Before You Build Your Mobile App
Photo: LinkedIn Mobile App, My Personal Screenshot
————————
Maisha Cannon is a Senior Recruiter and Researcher committed to introducing employers to talent that will enhance and grow their businesses. Over the span of her 15 year career in Human Resources, Maisha has filled over 1,000 positions, and has coached hundreds of candidates on resume writing, interviewing skills, and career planning. She spends her free time blogging, engrossed in social media, and singing along to the thousands of songs in her iPod.
---
---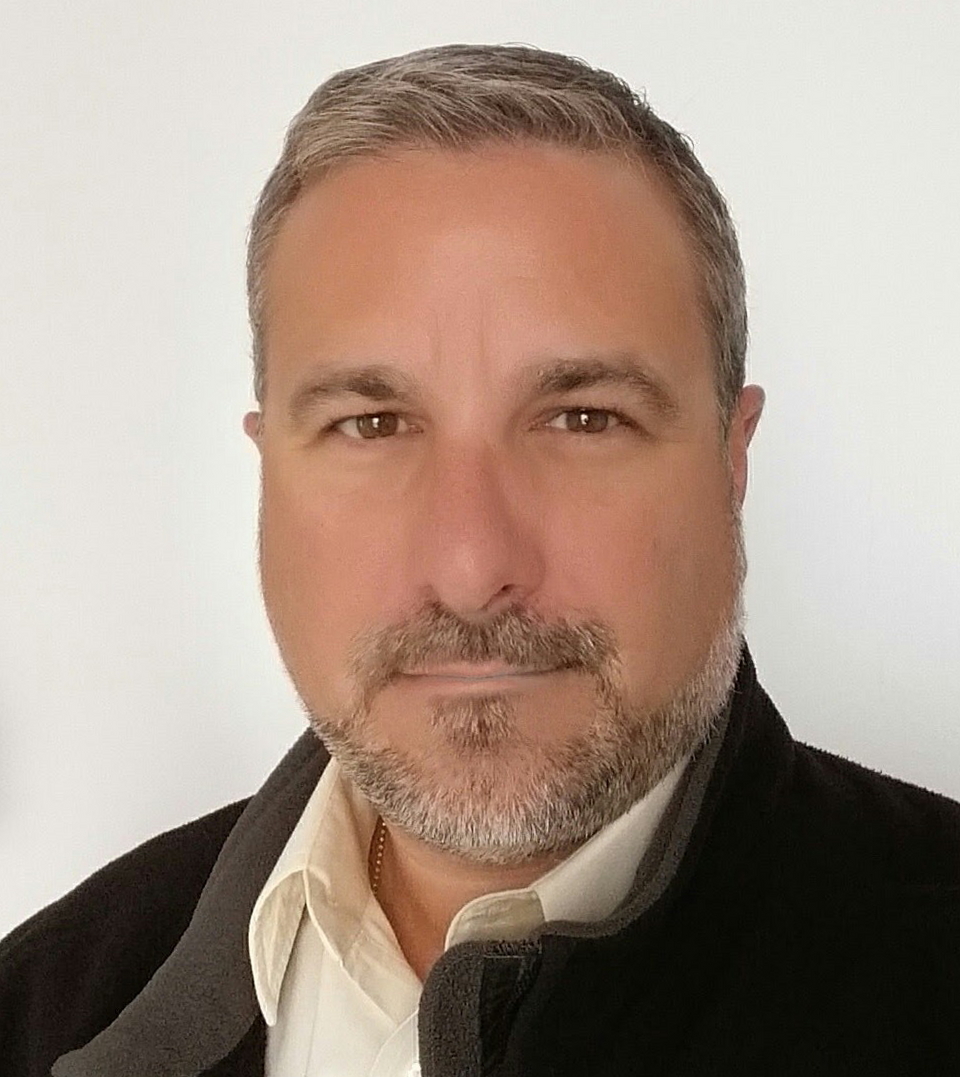 CEO/Founder RecruitingDaily and avid skier, coach and avid father of two trying to keep up with my altruistic wife. Producing at the sweet spot talent acquisition to create great content for the living breathing human beings in recruiting and hiring. I try to ease the biggest to smallest problems from start-ups to enterprise. Founder of RecruitingDaily and our merry band of rabble-rousers.
Recruit Smarter
Weekly news and industry insights delivered straight to your inbox.