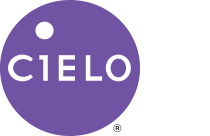 Last week in Milwaukee, I had the pleasure of joining the folks at Pinstripe & Ochre House for their annual client summit and analyst day. Right out of the gate, they had a major announcement to make: The two would become one under their new global brand identity, Cielo.
Spanish for "sky," Cielo captures the ambition and vision of this company's unique approach to talent. I visited Pinstripe's US headquarters in March, and was impressed with its commitment to candidate experience and use of technology to enable advanced talent acquisition practices. As Cielo, the company continues to set the standard for a new kind of recruitment process outsourcing (RPO).
The rebrand coincided with the launch of the firm's first annual Talent Activation Index, which presents some interesting data points illustrating the impact that talent management practices can have on business performance.
Of note:
72% of leading organizations rate their use of data and analytics to inform workforce strategies as very effective.
84% of leading organizations report being very satisfied with the quality of their talent.
86% of leading organizations rate their employee value proposition as very effective at attracting top talent.
69% of leading organizations report being very prepared for the changing workforce demands that will emerge by 2020.
This last data point was particularly compelling, as it set the stage for the first day's keynote speaker, Gyan Nagpal. Nagpal is the CEO of PLGA Consulting – a global leadership development and strategy consulting firm – as well as the author of Talent Economics. In his book, he brings together talent management practices and economic analysis and examines macro trends in global talent.
Sounds exhilarating, right?
For this number nerd, Nagpal's presentation – which drew largely from key findings in his book – perfectly framed up many of the challenges hiring organizations have only just begun to wrap their heads around.
Paraphrasing a bit, his story goes like this: The war for talent is being fought in the midst of abundance. The numbers prove that we are bang in the middle of an unprecedented explosion of human potential. Why, then, is finding and keeping talent today proving to be such a headache? The truth is that very few organizations have been able to craft a strategic response to a rapidly changing talent landscape.
You see, the global talent landscape will change dramatically come 2020. In much of Europe, it is aging rapidly; in the Middle East, social, cultural and language barriers are holding talent back. And in countries full of young personal ambition – many in Latin America and Africa — a lack of infrastructure or education is severely limiting potential. All told, while the global circumstances for business are converging, the three-billion-strong global workforce isn't.
The challenge for today's business leaders, as Nagpal sees it, is to build a more balanced and proactive talent strategy. Though the tendency for many organizations is to invest in near-term solutions, only by studying how the workforce is changing will we ever get ahead of global talent trends and begin building toward the future.
Which brings me back to another key finding from Cielo's Talent Activation Index. According to that research, only 41% of leading organizations use quantitative metrics to measure the business impact of their workforce. Additionally, 43% use quantitative metrics to measure the quality of their workforce. While this is certainly better than the 5% of laggard organizations doing either, it leaves nearly 2 in 3 still struggling to correlate talent metrics like quality of hire and employee engagement with business performance.
Before we can successfully optimize talent management strategies in order to meet shifting global needs, we must first understand how the two are linked. The research Nagpal cited shows that this won't get any easier in the coming years, especially without the right solutions in place – be it an RPO partner or otherwise.
Perhaps that's why I'm so interested in Cielo. As the company continues to grow and expand into new markets, I believe it is well equipped to address these global talent challenges. The cutting edge talent philosophies and recruiting best practices previously employed by Pinstripe & Ochre House are now united under a single brand – and powered by technology that continues to evolve to meet the needs of today's highly competitive hiring talent climate.
I look forward to seeing what's on the horizon for them.
Read more at Talent Acquisition Today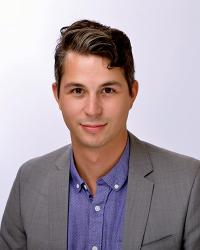 About the Author: As the Talent Acquisition Analyst at Brandon Hall Group, Kyle Lagunas heads up research in key practices in sourcing, assessing, hiring, and onboarding – as well recruitment marketing, candidate experience, and social recruiting.
Through primary research and deep analysis, he keeps today's business leaders in touch with important conversations and emerging trends in the rapidly changing world of talent.

Kyle has spent the last several years offering a fresh take on the role of technology as part of an integrated talent strategy, and focuses on providing actionable insights to keep leading organizations a step ahead.

Previously the HR Analyst at Software Advice, he is regular contributor on SHRM's We Know Next and TLNT, and his work has been featured in Forbes, The New York Times, Business Insider, Information Weekly, and HRO Today.

Follow Kyle on Twitter @KyleLagunas or connect with him on LinkedIn.
---
---
Recruit Smarter
Weekly news and industry insights delivered straight to your inbox.