Do you subscribe? You should, we give away really cool things for free: Click to Subscribe
I have always been a big fan of LinkedIn and been using this tool for past 4 – 5 years in sourcing. However, in recent past they are shifting from Professional Networking to Commercial Job Board. In some way – they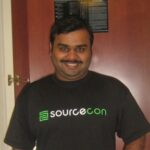 are breaching what they promised by replacing paid accounts to let people get direct access. This move totally goes opposite of basic concept of networking they incepted years back.
Anyways – it seems that they are reciprocating to these criticisms by focusing on innovation (Google Way!). It was a pleasant surprise when I saw LinkedIn Labs consolidate damage in some manner. They have recently released a series of beta tools including Signal, LI Instant etc. I would like to talk about LinkedIn signal in this post.
What is LinkedIn Signal?
LinkedIn has taken its integration with Twitter a one step ahead. LinkedIn Signal is basically a stream of Twitter & LinkedIn Status update for LinkedIn users – at one place! It shows you what people are twitting OR "Statusing" (my version of "Updating Status"!) who are in your LinkedIn network. However, this is only true if you have connected your LinkedIn and Twitter accounts wherein you can view your twits through LI.
Being in Beta version – I did subscribe to this and got an invite. On first stance, it looks really interesting and cool. Best thing about this is you can search and filter your streams according to various fields LinkedIn offers. However, it made me think what is the basic utility? Here's what I came up with. I am sure these are starters. Creative folks around will add to this in big way.
Searching Twits/Status stream Real-Time
I tried searching "looking for job" and got 3k+ results. That's not all – LinkedIn Signal also provides you a facility to filter through various fields like Company, Industry, Time Posted, Region, School and even hash tags.
OK – now this is interesting. What if I query "looking for job" and filter it through industry as "IT" and selects a specific location – it gets more interesting. Beauty over here is that you can filter those twits to LinkedIn filters – unique isn't it? That's where I think once these social networks joins hands to each other – you have one big POT. OK – let's move ahead.
Linkedin Signal
Job Search – for Candidates
It has proven that Recruiters / HRs are one of the biggest communities to use Social Networking. I would not even look at a recruiter who doesn't have a LI OR social networking account. Sometimes you get more jobs advertised on twitter than on job boards. As sometimes Hiring Managers / Team members also twits-in for jobs which are not advertised. Hence, LI Signal does make a very good platform to search jobs for candidates. Let's see?
I queried-in "Account Manager" and got 3k+ results. Most of them will jobs and some of them might be candidates as well. Plus – filters make it really good to make our own choices as per industry, region, time-posted etc.
Cross Referencing
By combining twitter / LI – Signal gives a great platform to cross reference any prospective candidates. We can easily put candidate's name on Signal to see what he is twitting OR what people are saying about him. This helps you to cross reference any candidate before putting him forward to interview OR even submit. See what he is up to on Twitter / LI…
Few other Advantages: –
Faster than Twitter: LinkedIn Signal is real-time!! It searches online Twitter/LI stream real-time and effectively very fast. You can also filter results very quickly. I have not come across any other websites which have same utility.
Finding Similar Hash-Tags: Once you queried in the search – LI Signal automatically searches for top Hash-Tags and place them in filter set. Simultaneously it also suggests some other related / similar Hash-Tags. This helps you to search similar information to topic of your interest. E.g. if you search java jobs; it also gives you hash-tags suggestion as #hiring #apple.
Problems: –
Limited Coverage: LI Signal only searches for people
Registered in Linked
Connected their twitter accounts to LI
And obviously – have something to say!
Hence, it does not cover entire gamut; however a pretty good add-on tool to have in your armory.
I sincerely hope LinkedIn should promote their LABS in big way. Being an early-bird in Professional Networking they have captured a huge amount of followers and they are now commercializing their offering; minimizing usage for normal users. If they want to strike a right balance between commercializing and socializing – they have to continue finding new ways to attract with new offerings.
For now – enjoy what they have in BETA. It might go to their new discount offering soon
---
---
Recruit Smarter
Weekly news and industry insights delivered straight to your inbox.