Workplace Morale is the highest it's ever been.
Talk about taking "ish" to all things "serious".  Lets start with the idea that Workplace morale is not your strongest notch in the bedpost. In 2017 it's more important to be PC than intelligent.  God forbid our Facebook live video isn't up to par or we eat a meal that actually HAS gluten in it (say it ain't so!).  God forbid we use the word God!!  When did "real" life become so full of judgement that we, as a society,  actually forgot to, well live?  
I digress.
Remember the class clown?  The first grade kid with his fart jokes – the 12th grader with a boner joke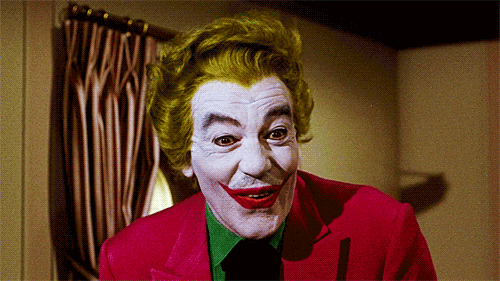 that he not dare say too loudly because it would have made even the likes of Gilbert Gottfried blush with embarrassment?  Who didn't love those guys?  Who's the funniest person you work with today?  If you were asked to list the funniest, nicest, cheeriest, person you worked with – could you?  Does that person still exist in today's world of PC, gluten-free office (and life) rhetoric? It seems that even today, every office still has someone that fills this role. It is an Archetype of the Modern Era. The Richmeister for the 2000s.
Remember the 80's?
The phrase 'work smarter not harder' no longer applies today.  Everyone is working harder, longer (that's what she said).  Salaries aren't on the rise like they once were.  Remember the 80s? When the economy was thriving and jobs fell from the sky and situations like the ones at Uber or the State Department weren't overwhelming the day's headlines? 
 Take those situations and couple them with the middle aged men who continue to spread their malaise and depression into the workplace (and everywhere else) and what do we have in 2017?  Shit stew.
Ain't no free lunch gonna make my day.
So does anyone actually LIKE work? Seems like no one likes working except the workaholics with no life, like us. (Ok maybe it's JUST me but I feel better when there's a group). It's called 'work' for a reason.  If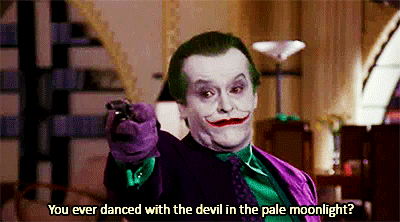 it weren't something we didn't enjoy we'd call it 'Super-Duper Happy Fun Time'.  However, you're not required to hate your job.  It's not illegal to enjoy heading into the office.  Why do we look at the person who smiles throughout their workday with disgust?  Happy employees make better employees – right?  
Your employer is spending their time and money on you.  Today's workplace (in most cases) is very employee focused. In the kingdom we so call, employer branding we are told that we (the people) are the most important asset the company has. From slides, to foosball, quiet room and safe spaces it's all about you.
Let's cut to the chase, there is no amount of free lunches, unlimited PTO or nap pods that can make up for your daily drudgery. These distractions are designed to keep you in the office away from the light of day and of course the greener grass on the other side at your nearest neighborhood competitor.
Sorry folks, the reality, is that the only other place this works is called prison.
The bottom line is that a happy group of people work smarter, work better together and are more productive. That has a direct effect on the company's bottom line, making money for its employees and shareholders.           
Rather than keep it in this paragraph form, we felt a Job Description would do a better job of describing what the Jester should be doing. Past performance indicates future performance.  So, here it goes…
The best damn job description ever
Large firm seeking Morale Manager
Can you name the top rated comedian's for each decade from 1960 to present. Can name 3-5 comedians from 1900-1960. The Marx Brothers only count once, you don't get 4 points for them.
This individual must be able to recognize the negative effects the average workday can have on employees.  Role will require (but not be limited to): joke telling, meme sharing and speaking truth to power (think Jester). If you can successfully nail the above questions, this career move may be for you.
Job Title:       Office Jester, Merry Maker, and General Do-Gooder
Reports to:    No-one and Anyone they prefer
ABC Corporation is looking for an office Jester to help facilitate humor, gaiety, and meaningless conversations inducing stress relief. Although this position is to facilitate jocularity, we are taking this position very seriously, and there is a list of qualifications that we would like to see to make this role successful for both you and the ABC Corporation.
Qualifications:   
Totally capable of never taking one's self seriously, able to laugh at your own mistakes

Consistently able to make others laugh based on clean but relevant humor

Emotionally Empathetic on a group and individual level

Can tell the story of when they were most embarrassed, without being embarrassed

Could tell the Aristocrats joke better than Gilbert Gottfried but understands how to convey it in an office

Must own this

mask

. Also, acceptable: A

Wizard Outfit

or

Slim Goodbody

Suit, will supply the hat

Has seen Trading Places, Coming to America and the Golden Child and loves them all
Preferred but not necessary:
BA or Higher in Sociology or Psychology

Clown school education, like the above degrees

Yoga or Mindfulness Leadership Certification
8 Underwhelming But Mandatory Long Term Goals for this role:
You are the meme maker. Send one meme every Friday reflecting on the week

Share one viral video, again entertaining but thoughtful, every Wednesday's are raunchy days. Get creative.

Open Office Hours for when someone needs to shoot the breeze, needs a smile or just has to take a load off

Establish one voluntary Yoga or Mindfulness session, 1 hr per week

One office Fun Day per month, such as Silly Hat Day

One unique office outing per month preferably team building based

Open mic lunch where people could see if they could out joke you

One day a month we should have a theme day of how you should talk, i.e. Talk like a pirate day
Conclusion:
Yes, this may seem outrageous – the overall point is not a laughing matter (see what I did there?).  It's been proven that a happy workplace is a productive one.  Employees that are happily engaged in their environment increase productivity by 12%!  Imagine that.
About the authors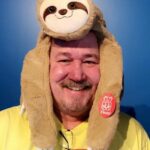 Derek Zeller draws from over 16 years in the recruiting industry. The last 11 years he has been involved with federal government recruiting specializing within the cleared Intel space under OFCCP compliance. He is currently serves as Technical Recruiting Lead at Comscore.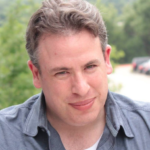 Jeff Newman has been a full life cycle recruiter for over 17 years. He has never limited myself to one industry or one skill set. His staffing philosophy is simple: Interview to hire as opposed to looking for reasons not to hire and to speak with each person instead of simply pushing paper.
---
Authors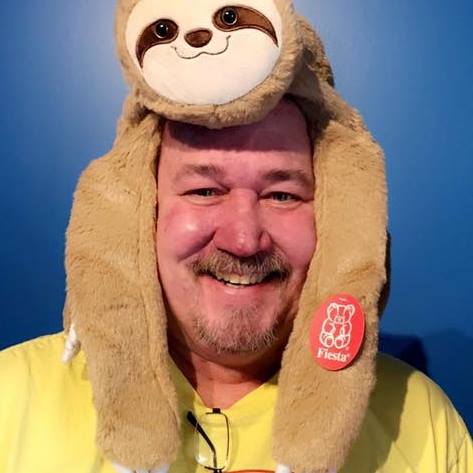 Derek Zeller draws from over 20 years in the recruiting industry, and he currently is the Director of Recruiting Solutions and Channels with Engage Talent. The last 16 years he has been involved with federal government recruiting specializing within the cleared IT space under OFCCP compliancy. He has experience with both third party agency and in-house recruiting for multiple disciplines. Using out-of-the-box tactics and strategies to identify and engage talent, he has had significant experience in building referral and social media programs, the implementation of Applicant Tracking Systems, technology evaluation, and the development of sourcing, employment branding, and military and college recruiting strategies. Derek currently lives in the Portland, Oregon area. Follow Derek on Twitter @Derdiver or connect with him on LinkedIn.
Recruit Smarter
Weekly news and industry insights delivered straight to your inbox.