When it comes to recruiting technology solutions, talent acquisition professionals are looking for three outcomes: 1) quality candidates, 2) a faster time to fill, and 3) less cumbersome work flows. It reminds me of a phrase from my hotel HR days about creating processes that are "easy to buy and easy to use".
Finding the best talent doesn't have to be complex or lengthy. However, in order to accomplish our recruiting goals, we do need to identify the right tools. Take for instance, the sourcing process. Organizations can spend a lot of valuable resources trying to find the most skilled candidates and not end up with the results they're looking for.
I recently had the opportunity to speak with Art Zeile, CEO of DHI Group about today's sourcing challenges and his recommended solutions. If you're not familiar, DHI Group is the parent company for Dice, a technology solution focused on providing sourcing tools to organizations, so they can find the best talent. To start our conversation, Zeile shared his views on the state of sourcing using something we're all very familiar with – numbers.
Finding Semi-Passive Skilled Candidates
Personally, I love talking about yield ratios. In Zeile's scenario, we start with 300 million plus technology professional's profiles on sites like Dice to social accounts like Facebook, LinkedIn, Twitter, etc. Through complex algorithms, which we will not go into today, that number is filtered down to 11 million unique tech profiles and 2M individual profiles that include a resume.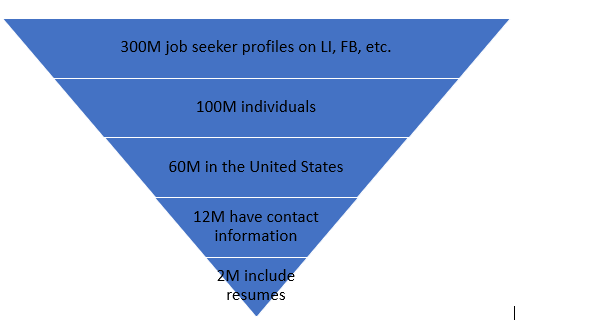 While going from 300M to 2M is great, searching two-million resumes is still a lot of work. Even when you are a Boolean wizard. And if you do find an individual who meets the criteria you're looking for, what are the chances that they're willing to entertain a new job opportunity?
Dice's New TalentSearch Tool
Instead of spending valuable recruiting time doing complex searches with a variety of keywords, you simply enter the entire job posting. Yep, the entire posting. That's where Dice's new talentsearch tool comes in and the algorithm takes over. The result? Individuals who have the skills you're looking for AND have a willingness to make a change.
One example where I thought Dice's new talent search tool could be particularly valuable is in recruiting veterans. It's a challenge for both candidates and recruiters to decipher skills. For the individual with a service record, it's about communicating what they did in non-military terms. And for the organization, it's about understanding how military service is transferrable.
Zeile shared with me that Dice's new talent search product actually got its start in the military. Specifically, it was originally created and tested in another division of DHI Group called ClearanceJobs.com, which focuses on job openings where a security clearance is required.
Sourcing is About Working Smarter
Yesterday's talent search tools allowed us to find skilled candidates. But it required some technical know-how on our parts and time to work our magic. Today's new talent search tools can help us find better more skilled candidates, especially for technical and highly specialized jobs. And we can do it with the skills we use every day like cut/paste. (Side note: I'm not anti-Boolean, but you have to admit cutting and pasting is easier.)
We've all heard that old saying about working smarter not harder. Sourcing is one of those processes where it's absolutely true. We're looking for real results – skilled candidates, reduced time to fill, and easier work flows for us.
---
Authors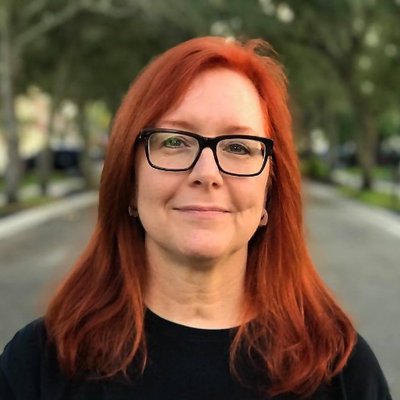 Sharlyn Lauby is an author, writer, speaker and consultant. She's best-known for her work on HR Bartender, which has been recognized as one of the Top 5 Blogs read by HR professionals by the Society for Human Resource Management (SHRM). She's also the author of "The Recruiter's Handbook: A Complete Guide for Sourcing, Selecting, and Engaging the Best Talent", which is available on Amazon. Her personal goal in life is to find the best cheeseburger on the planet. You can follow her on Twitter @sharlyn_lauby.
Recruit Smarter
Weekly news and industry insights delivered straight to your inbox.