Leveraging LinkedIn for lead generation is ideal, especially for B2B startups. Not only does the platform provide many opportunities to network, but it also promotes content that's geared toward professionals. Plus, there are so many ways to communicate with potential customers.
But LinkedIn isn't just useful for client acquisition. It also helps startups meet their recruitment goals. LinkedIn now has 850 million members and over 58 million registered companies. Fifty million of those members search for jobs on LinkedIn, and 60,480 are hired every single week.
These numbers have caused 40% of companies to rely on LinkedIn skills filters to identify high-quality candidates. It's clear that LinkedIn can be a valuable resource for any company.
How to Use LinkedIn for Recruitment Marketing
For recruitment managers, even the free versions of LinkedIn can open doors to new hiring possibilities.
Here's how any business can use LinkedIn to build a recruitment pipeline.
Optimize Your LinkedIn Profile
The first step of recruitment marking is building a brand. This can take several months, as you'll need to establish a positive brand reputation, build a talent network, and rework your website. But if you're one of the 78% of companies that can't fill their open job roles, it's worth the effort.
Once you've done this, you can start working on your personal and business profile. Be sure to incorporate SEO, as it'll help candidates find you and increase your chances of connecting. Try to utilize keywords or key phrases that are more likely to be searched by people in your industry.
Here are some other tips you should use to optimize your LinkedIn profile:
Write a LinkedIn headline that describes who you are and what you do
Write a 200-500 word summary that incorporates keywords naturally
On your personal profile, add your experience and job details
Ask for endorsements from your employees, colleagues and partners
Ensure you're connected to your company page (and share content to it)
You're allowed to invite 100 people to your company page each month, while a personal page can connect to 100 people per week. That means you can send messages to 500 extra people.
Post Relevant and Valuable Content
Content marketing is an essential part of inbound marketing. Businesses should get into the habit of posting content that's valuable and relevant to their industry, such as blogs or videos.
Encourage recruiters to learn everything about new hires' paperwork, or you can focus on content that helps candidates write resumes. This type of content can attract a specific type of worker (i.e., HR staff and recruiters) or benefits a wide range of candidates.
By posting regular updates and worthwhile content, you're establishing yourself as an authority, which makes you more trustworthy. New posts show up on feeds, making it more convenient to interact with you. Both initiatives increase your exposure to new audiences and candidates.
If you're unsure what to post, look at your competition and review their content. Once you have an idea of what your customers may like, review your analytics and adjust if it isn't working. Create a content syndication strategy that will generate new leads and educate prospects.
Ensure Key Players are Active
Key players in your company, such as the CEO, CFO and COO, should maintain a strong LinkedIn presence. This shows that they're willing to network with and engage with candidates.
Authenticity is very important for your brand, and several modern candidates expect it. If you're an executive or essential shareholder, you may be too busy to post content or interact with others. Instead of doing this, hire a social media marketer to handle your LinkedIn account.
But if you're a recruiter, ask yourself the following questions about your executives:
Are they joining enough relevant LinkedIn Groups?
If they are, should they be contributing more often?
Do they routinely post to their own LinkedIn feed?
What type of content are they posting? Is it relevant?
While company employees can help prop up what the executives are saying, your key players have to lead the way. Discuss with your executives the importance of posting consistently.
Join and Use LinkedIn Groups
LinkedIn Groups present multiple opportunities to interact with other industry professionals or talented individuals. You should participate in group discussions regularly to build your brand.
However, you can't just choose any LinkedIn Group. Before joining a group, take a look around. Are the people commenting related to your target audience or company interests? Do your ideal prospects spend a lot of time here? Is the group large, and if it is, is engagement pretty high?
Once you've joined the group, commit to doing the following:
Post updates about your industry
Comment and share posts
Ask questions to encourage discussion
Be helpful by answering people's questions
Don't pitch all the time
Pay attention to common pain points in the group
Address these pain points by making new content
If you want to use LinkedIn Groups for talent acquisition, ask if you're allowed to post a job directly to the group. If not, search for groups that act as a secondary job board for candidates.
Grow Your Following to 500+
Your success on LinkedIn hinges on how sizable and active your followers are. High-caliber content can do a lot to bring more eyes to your page, but it won't make them log in. With that said, be careful when using automation tools to connect with potential candidates or clients.
LinkedIn's Terms of Service prohibits the use of automation tools to send messages or post content. In some cases, LinkedIn will send a warning even if you aren't using automation tools, so you have to slow down when adding new people or mass sending InMail messages.
It's possible to use these tools if they mimic human behavior, but there's still a chance you'll get banned. It may be wise to spend 10 minutes a day manually adding people to your network.
When you run out of connection requests, visit other people's profiles. If they have their "viewed" notifications on, they'll see you looked at their page and they may send a request to connect.
---
Authors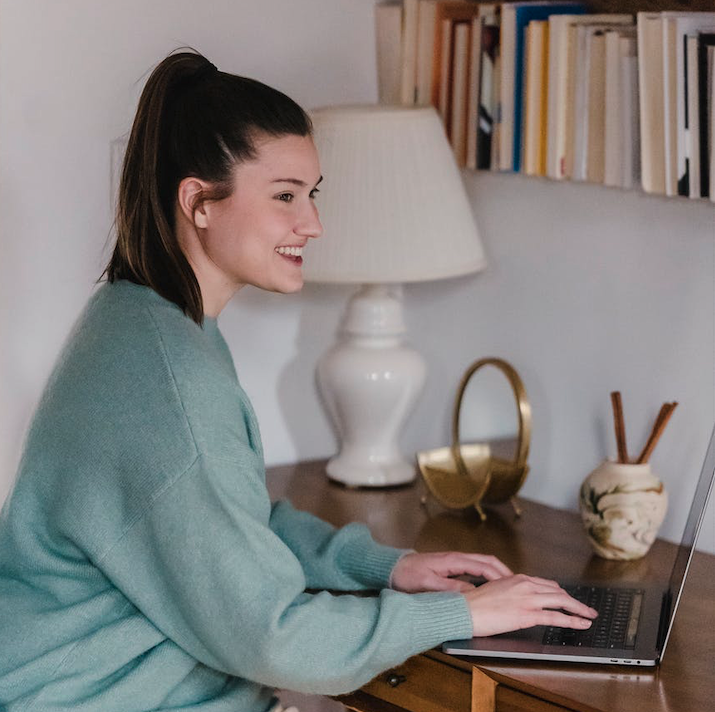 Jess helps ambitious SaaS companies with growth hacking initiatives to help rapidly scale their inbound leads and customer base. She specializes in content marketing, SEO and paid advertising.
Recruit Smarter
Weekly news and industry insights delivered straight to your inbox.