ZipRecruiter, whose name you recognize of course from their job posting and social sharing offerings, now offers a searchable resume database access. When candidates apply for a job, they can opt-in making their resumes searchable by all employers who use the system. The resume search feature is user-friendly and delightfully fast.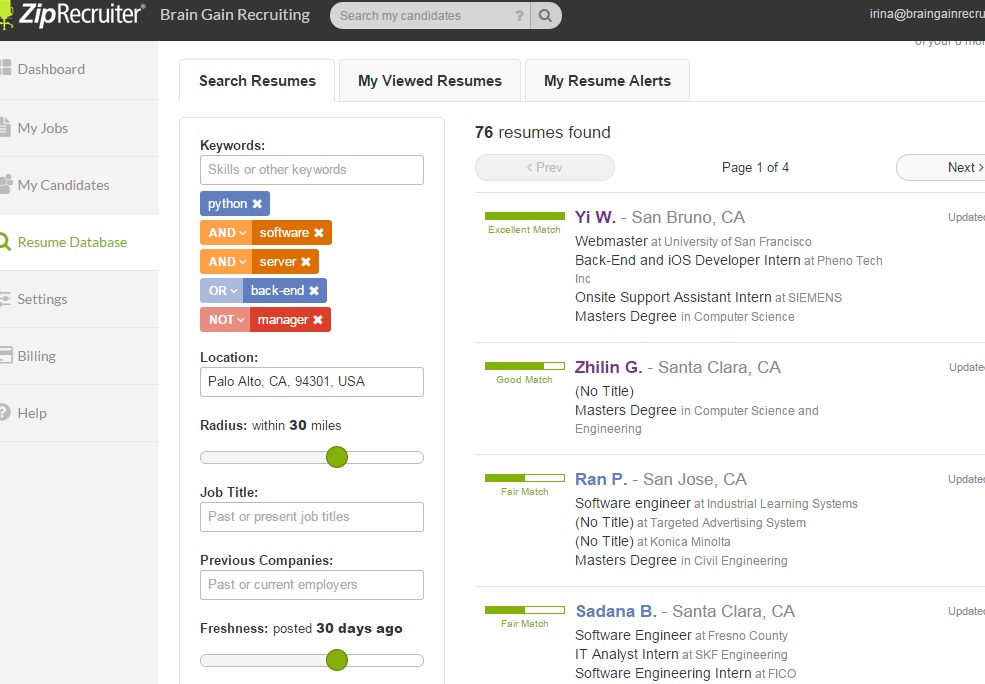 You can also be alerted when a candidate who applies for a position meets the requirements that you choose to be alerted on.
Just a few days ago, ZipRecruiter was showing the lists of jobs each applicant applied to. This was an obvious privacy issue; as of today, that is no longer visible. You can still find that info in Google's cache, as of today, but it will be gone soon.
It seems like, still, more info is visible than should be. I have not tested enough to verify, but I suspect that all resumes are shown in the searches, whether the person wanted their resume to be found in the resume search or not. Those not-opted-in resumes can be previewed too, but don't show any info when you to the resume page. If this is the case, it will probably be fixed soon, and we'll probably see fewer search results then as well.
A resume preview looks like this; the last name is not displayed unless you subscribe.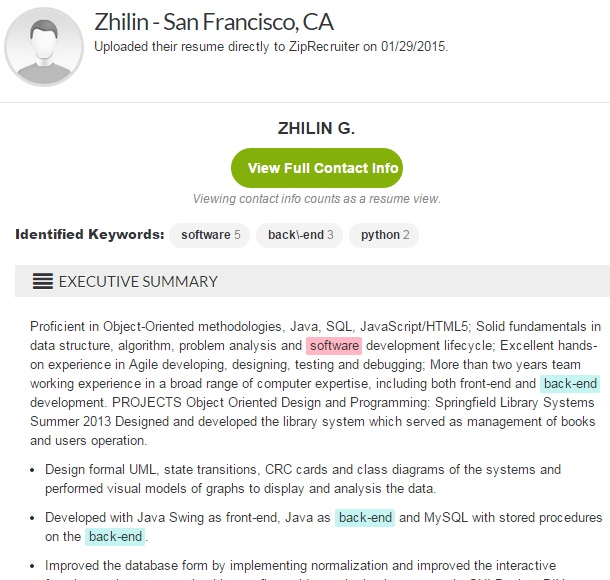 The internal resume search can be complemented by X-Raying: site:ziprecruiter.com/resume/preview <add keywords>. As an example: site:ziprecruiter.com/resume/preview CPA accountant Houston TX
Another great feature is the alert feature. You can also be alerted when a candidate who applies for a position meets the requirements that you choose. ZipRecruiter Resumes is a nice addition to the sites outside LinkedIn to source from.
Written by Irina Shamaeva on RecruitingBlogs.com. You can c0nnect with her on LinkedIn here, follow her on Twitter here.
Edited by Jackye Clayton
---
---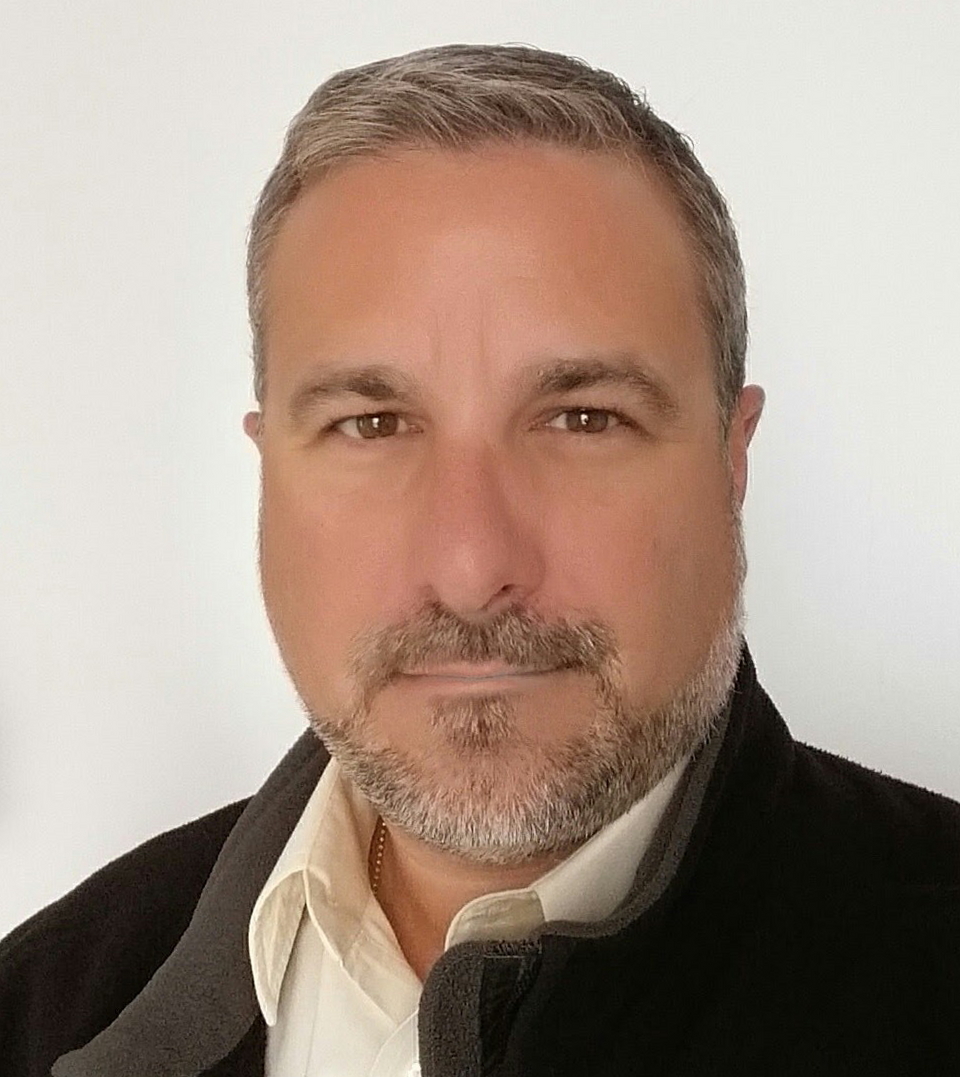 CEO/Founder RecruitingDaily and avid skier, coach and avid father of two trying to keep up with my altruistic wife. Producing at the sweet spot talent acquisition to create great content for the living breathing human beings in recruiting and hiring. I try to ease the biggest to smallest problems from start-ups to enterprise. Founder of RecruitingDaily and our merry band of rabble-rousers.
Recruit Smarter
Weekly news and industry insights delivered straight to your inbox.