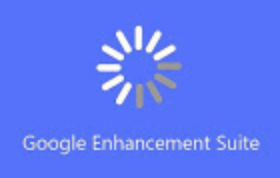 Speed up sourcing and recruiting with this Google add-on
The Google Enhancement Suite, created by loftyshaky and available in the Chrome extension web store, adds a great deal of function to the Google search tool. The suite provides a variety of options to users, including infinite scrolling, site icon display, and color-coding, and more.
Once the extension is added, you can right-click on the icon to bring up the options.
The infinite scrolling option eliminates the necessity to click from page to page; instead, all sites are shown in a constant stream.
Choose to have the search bar remain at the top of the screen while you scroll, have the search show site icons directly next to the links, and even color code keywords to make them stand out in the search.
Have the ability to display the server locations for each site.
Another great feature is the ability to customize an image search. You can choose to have the option to download, view, search by, or copy the link to an image directly from the search page, saving you time and energy.
One of the best parts of the Google Enhancement Suite is that it is a low-resource extension. It packs a lot of capability into a simple add-on and allows you to eliminate other, now-redundant, tools from your browser.
The Suite is a great resource when doing research, searching through resumes, or really anything else. It simplifies the search process, helps you easily pinpoint exactly what you're looking for, and allows you to customize your Google experience! ~Noel Cocca
See what Dean Da Costa has to say below:
---
Authors
Recruit Smarter
Weekly news and industry insights delivered straight to your inbox.