Since transitioning to hybrid and remote work models, businesses have failed to conjure the same sense of community demonstrated in the virtue vigil to the master mangaka. MMO players have been interacting online for nearly two decades, building enormous and lasting communities. These communities are the soul of the internet, going back as far as the early days of chat rooms and forums. Remote workers can glean from these communities.
Kentaro Miura, acclaimed manga author and creator of the highly influential, epic dark fantasy series Berserk, died on May 6, 2021, because of an acute aortic dissection. Fans consider his magnum opus, Berserk, which began serialization in 1989, unmatched in storytelling and artistry.
Following Miura's passing, players in the Square Enix MMORPG (massively multiplayer online role-playing game) Final Fantasy 14 paid tribute in a virtual vigil. Across the online world of Final Fantasy 14, players lined the streets of large cities, and in the largest one, Ul'dah, there were so many that the MMO struggled to load properly. While tragic, this grassroots event was something truly genuine and unique.
Today, the formats and business models that characterized web 2.0 are starting to feel a little dated. Video conferences are more likely to serve as status updates rather than chances for brainstorming or honest opportunities for camaraderie. With people starved for social interactions, digital work communities need to connect teams in meaningful ways by leveraging the same tactics and strategies deployed by MMO players. Moreover, businesses can utilize gaming mechanics to promote teamwork, cultivate wellness and ensure employee retention.
Promoting Teamwork 
In terms of the in-game interactions, COVID-19 didn't disrupt the teambuilding routines of MMO players as much as it did remote workers. What enabled these online communities to thrive was their careful efforts to contribute to teamwork through continuous communication in and outside of the game. MMO teams will use multi-modal forms of communication.
For in-game chat and voice channels, discussions stay focused and organized, but in conversions outside of the game, the topic discussions are free. Rather than using web conferences for purely work-related deliberations, businesses should emulate MMO teams by separating structured and unstructured dialogue sessions to build rapport among coworkers.
With the game mechanics of quests and raids, it is typical of almost every MMO to have teams work together to achieve a common goal; individually, players would get decimated by stronger foes. Like in any MMO team, businesses are comprised of people from widely different backgrounds. To facilitate camaraderie, companies need to establish and outline shared goals.
Rallying everyone behind communal purposes will cause teamwork to blossom naturally. Distributing smaller objectives based on departments will have greater operational efficiency and prompt cooperation on a smaller scale. Although these strategies are not novel, in the context of distant and isolated workers, setting up tasks like MMO team objectives would help to make those boring assignments meaningful and rewarding.
Applying MMO missions to the business world could also take the form of giving employees a challenge to solve together, like a humanitarian effort. Such a task would be meaningful to the organization and the team members.
Cultivating Wellness 
Loneliness has serious health effects; it is equivalent to smoking 15 cigarettes a day. Unsurprisingly, companies dedicate much of their attention to wellness. However, the pandemic restrictions and remote working constraints complicate wellness programs. Overcoming physical barriers will require the implementation of gaming mechanics such as player contributed content and completing 'side quests.'
In some MMOs, the game is open to player contribution, allowing players to add and share content within their communities. Providing remote workers with the ability to contribute non-work-relevant content to the virtual workshare can be a great way to encourage wellness.
Additionally, having fun outside of work, or, in the context of MMOs, is the main quest, an essential way to help people step away from their tasks for stress-releasing activities. Even online, it's important to make time for workers to talk about life and enjoy team happy hours to let off steam and have fun.
Already, companies are using VR meditation and other Meta gaming with the Oculus Quest to cultivate wellness amongst employees. Utilizing biometrics, the monitoring and measurement of neurological signals is also a form of nurturing health. Regardless of which MMO tactics companies decide to imitate, it is well-documented that these programs closely connect to employee retention.
A comprehensive study of the association between health program participation and employee retention revealed that retention rates were highest (71%) for employees with either telephonic program activity or health risk surveys but lowest (5%) for employees who didn't participate at all.
Ensuring Employee Retention
MMO leaders will normally make shared time for their communities to celebrate their achievements and recognize the contributions of different members. Moreover, these MMO teams sometimes participate in huge town hall meetings with thousands of people. During this era of dispersed work, it's not uncommon for companies to outright cancel Christmas parties or other such celebrations without providing a virtual alternative crippling employee morale and retention.
Although a "Zoom Christmas Party" may sound like a poor substitute, it is far better than nothing at all. And, if company events are given as much care as their MMO counterparts, employees are sure to be grateful.
In terms of game mechanics, there are various other strategies and methods businesses can leverage to create loyalty programs. Today, some enterprises have experimented with systems that accurately track and award employees for hard work. Like the customizable wellness programs, businesses use platforms that encourage employees to create and contribute content. Another application of game mechanics is an actual mobile game that inspired staff to dance; this game could get rebranded for another company and give employees the power to modify and tailor features.
Combating Loneliness in the Work Environment  
On top of aging populations in developed countries, increasing technology use and greater affluence (which can erode the interdependencies), the pandemic coincided with one of the loneliest points in human history. Historically, organizations comprise a significant chunk of a person's life in the developed world. Now, they should be more conscious of their role in people's lives.
Those with remote models must be willing to look past traditional teamwork, wellness and retention strategies and honestly investigate the success of MMO communities. Although it would be impossible to replicate the spontaneous outpouring seen in the virtual vigil for Miura in Final Fantasy 14, the world of MMOs stands as an untapped resource for companies big and small to copy to better engage and serve their remote workers.
---
Authors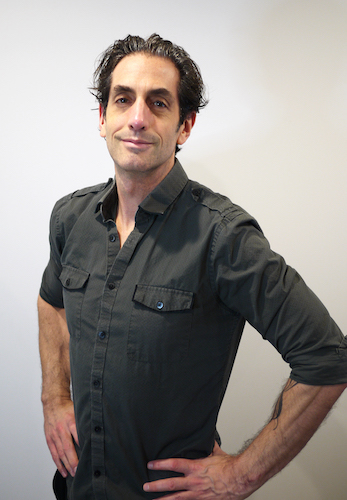 Jonathan Lupois a human-centered design leader with more than 20 years of experience creating new, multichannel, digital products for businesses that span many verticals, including healthcare, retail, eCommerce, and life sciences. His focus is on customer experience—improving enterprise and consumer CX, andhelping clients createhuman-centered culturesas they undergo digital transformation initiatives. Mr. Lupo has helped several leading household brandsenvision and implement multi-channel and immersive (AR/VR) customer experiences. He co-founded Empathy Lab, a digital strategy and user experience design firm acquired by EPAM. At Empathy Lab, he acted as Chief Experience Officer (CXO), and was responsible for establishing the firm's UX design, visual design, and content strategy practice, tools and service offerings.
Recruit Smarter
Weekly news and industry insights delivered straight to your inbox.