I had the great pleasure of representing my beloved employer – Randstad Sourceright at the first ever – "Sourcing Summit Asia" conference in Singapore. (#sosuasia) After my presentation there, I met with several clients and potential partners in Singapore, Hong Kong and Sydney, Australia. I was impressed at every turn and see great potential. Indeed, the APAC region has all of the elements of a "perfect storm" when it comes to sourcing.
For one, there is a definite hunger to take what is known and innovate on a new level. This is why Sourcing Summit Asia was such a success. It was evident in the crowd reaction to the lessons taught and the questions I and the other speakers were barraged with afterward.
For two, social media and mobile technology have deep penetration in the Asian market. As I moved throughout the region, I saw plenty of selfies being taken on diverse mobile devices. I also read how internet penetration throughout Asia was substantial.
With all of that potential, there is one element that seems to be missing. To be a sourcing trailblazer in Asia, a company would have to embrace and nurture a culture of innovation. Many of the companies I met with in Asia were very conservative regarding culture. While they were very impressed by the strategies implemented in the West, all too often I heard excuses why their company would not dare do such. As such, I believe that the timing is right for disruption. (This being said, I must give a nod to GroupM who dominated the 2015 HR Asia awards. Clearly, my rant does not extend to them.)
To be clear, innovation does not have to be a major overhauling of a company process. It could very well be a small thing, such as a flyer promoting careers at your company, placed in the merchandise a customer just ordered. Ikea did that and generated 4K+ applicants who later became 280 hires. Moreover, it could be researching a candidate before contact, noticing their adoration for the Avengers movie and emailing them with the subject line "Iron Man needs your help!" To take it a step further, a brave step forward could be sending a candidate an iPod shuffle with a personalized message about a unique employment opportunity. Red5, an online game company, did that very thing and in addition to making several hires; was able to generate enough media buzz to attract a tidal wave of applicants.
Recruiting In Asia
It will be a bold company that takes a leap of faith with their sourcing strategy, and that same company will be the one setting the standard. Ironically, as soon as one company successfully does the new and different thing; others will follow suit and the ante will be raised. Once that time comes, look for business leaders to berate themselves as they wonder, "why didn't we do it first?" If such an innovator is reading this, I would like to make the following suggestions to you.
1. Take note of the social networks and tools that are available and look beyond their intended purpose.
For example, Periscope is an app that allows you to stream live video from your cell phone. Such a tool was not designed for recruiting, yet Hootsuite used it to give virtual tours of their various offices and answer questions of passive candidates who happened to tune in.
2. Embrace all the data available to you.
Consider the data inside your ATS! It has a good sampling of CVs from people in your industry. Why not use that information to discern the companies your competitors tend to hire from? By doing this, you might uncover talent pools you have overlooked before.
3. Treat recruiting as a function of marketing.
When you read a job description from your company, how is it any different from the job description of your competitors? Is there anything about it that would not only appeal to the people you want to hire, but also attract the employees of your competitor? Have you done the market research that will enable you to make your job advertisements the most alluring in the market?
4. Look for talent in unfamiliar places.
The scarcer the talent, the more companies will have to be willing to disrupt the status quo of their methods. If I were a financial institution seeking personal bankers, I would want someone with certain intangible skills. Ideally, someone with a proven intellect who can work under pressure, have a global outlook and can be diplomatic. Language skills would be a definite plus as well as the reflex to think creatively. When considering those attributes, I might consider an ESL teacher because they possess all of those intangibles. Where they fall short of my requirements, I might pay for their education with the caveat being that they promise to work for me for a period of time. Make sense?
If I were hiring software testers, I would consider candidates with autism. Why? They have a fine idea for detail, excel in math and prefer repetitive tasks. Microsoft, SAP, and Freddie Mac have all recognized the autistic as great workers and have made significant strides in placing them within their organization.
5. You must make sourcing and recruiting separate functions!
Throughout Asia, this seemed to be a foreign concept with many companies not seeing the necessity to do so. Sourcers can take the time to try new and creative methods, make data-driven decisions on how to attract and pipeline talent; whereas recruiters can engage candidates in more efficient ways and cultivate the relationships into hires and referrals.
In my role at Randstad Sourceright, my team and I create bold, data-driven recruiting strategies for our clients all the time. Since we do this so often, I sometimes make the mistake of thinking that all companies are open to doing something different. In recent travels, I am reminded that some institutions are not.
Part of the reason so many organizations are struggling in APAC is because everyone is fishing in the same pond – Seek and LinkedIn. At some point, companies will realize going different places and leveraging new methods will make them successful if, for no other reason, no one else is doing it yet. No competition in certain areas means a clear victory for you mister or miss innovator! So, what are you waiting on? The future of sourcing in APAC is within your reach. Seize it. If you are still unsure as to how to do that, Randstad Sourceright is ready to help. Call us. Operators.
About The Author Jim Stroud: Over the past decade, Jim Stroud has built an expertise in lead generation strategies, social media recruiting, video production, podcasting, online research, competitive intelligence, community management and training. He has consulted for such companies as Microsoft, Google, MCI, Siemens, Bernard Hodes Group (acquired by Findly) and a host of startup companies. Presently, Jim Stroud serves Randstad Sourceright as Senior Director of RPO Recruiting Strategies and Support where he alleviates sourcing headaches for his clients. Connect with him on LinkedIn and follow him on Twitter.
---
---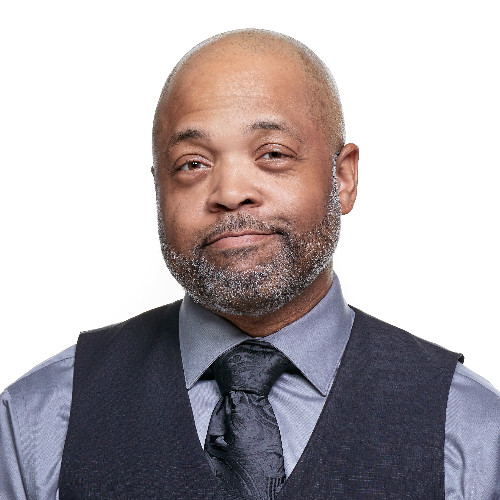 Over the past decade, Jim Stroud has built an expertise in sourcing and recruiting strategy, public speaking, lead generation, video production, podcasting, online research, competitive intelligence, online community management and training. He has consulted for such companies as Microsoft, Google, MCI, Siemens, Bernard Hodes Group (acquired by Findly) and a host of startup companies. During his tenure with Randstad Sourceright, he alleviated the sourcing and recruiting headaches of Randstad clients worldwide as its Global Head of Sourcing and Recruiting Strategy. Presently, he serves as VP, Marketing for Proactive Talent - the most recognized and respected name in talent attraction and hiring. Jim Stroud has created and sold five online properties, managed an award-winning blog, published a weekly newsletter for jobseekers, a recruiter training magazine and co-hosted a popular technology podcast. Jim Stroud has also produced multiple web series devoted to such topics as: job search, recruiting, technology and language learning. Jim Stroud has been quoted by such publications as Globe and Mail, US News and World Report, Wall Street Journal and The Atlanta Journal and Constitution. Monster.com, Entrepreneur Magazine, Black Enterprise and The HR Examiner have all cited Jim Stroud for his digital influence. Jim Stroud also served as the emcee of SourceCon, the premier global conference on sourcing for three consecutive years. He has also presented as a keynote speaker at Sourcing Summit Europe, Sourcing Summit Asia, the Australasian Talent Conference, Recruiters Hub NZ and TRU London. Jim Stroud is the author of 5 HR related books, producer of the YouTube series - "The Jim Stroud Show," producer of "The Things I Think About Podcast" and publisher of the "Black History Quiz" newsletter. More details highlighting his career and his work history can be found on his blog - JimStroud.com. When not online, Jim Stroud suffers from withdrawal symptoms that can only be soothed by chocolate chip cookies and family time. Sign up for Jim Stroud updates here: https://sendfox.com/jimstroud
Recruit Smarter
Weekly news and industry insights delivered straight to your inbox.