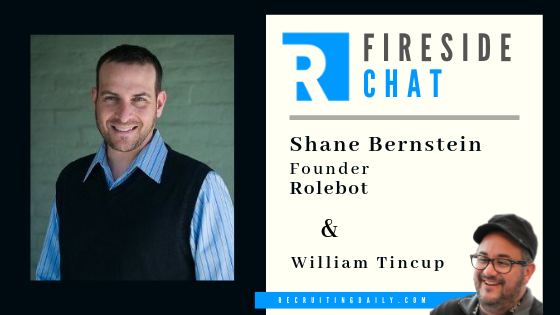 We recently sat down to learn more about Rolebot and hear Shane's insights into a craft he's been honing for many years.  He identifies as a lifelong student of the recruitment industry, developing new ways to leverage AI and enhance the business of employment utilizing technology.
Over 15 years ago Shane entered the staffing industry. Today he's helping to revolutionize it. Shane's experience at his previous company set the foundation for what was to come. Before Rolebot, Shane was already pushing boundaries in the staffing industry launching Q, an outbound oriented staffing company focused 100% on passive talent. The company had unheard-of success with this model and Shane realized that it could be more powerful. With the resurgence of Big Data and AI, Shane realized the tools needed to scale the effective outreach approach were finally available. He realized his C-level customers were continuously frustrated with no viable and consistent solution, and unable to build the teams they needed in order to have the global impact each of their businesses required. So Shane founded Rolebot. Utilizing the power of AI, he and his team have developed software enabling companies and staffing firms to reach their goals and measure ROI.  As a result, Rolebot eliminates the way in which we traditionally pre-qualify talent, from days/weeks to seconds, and increases recruitment output and engagement results by 10x. Some of Rolebot's customers out of the gates include Verizon and Fandango.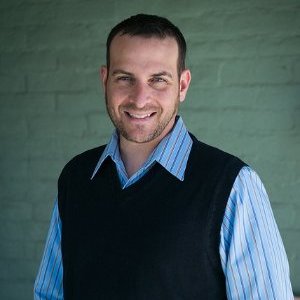 Q1: Work-related, what's keeping you up at night these days?
Having a startup is like having a new-born that is always asking for more……my role is to nurture ideas stemming from customer feedback and trending ideologies in the industry, as well as ensuring our incredible team is set up for success always in all ways, supporting their efforts through every step along the journey.  Our company is only as good as our team, and we've put together a wonderful and talented group of people.
Q2: How has the recruitment business evolved over the last decade?
A lot has changed over the last few years.  People would have laughed at you, if you asked them to get in a stranger's car (Uber), or sleep at a stranger's house (Airbnb), but looking at the recruitment vertical, very little has changed.  In fact, the resume was coined in 1482 by Leonardo da Vinci, and since then, the only impactful upgrade to the traditional resume gave us the ability to digitize and share so all could see (LinkedIn),  aside from that, it's hasn't really changed. The business has always been very disjointed, similar to a game of pick-up-stix, not cohesive in the least, and it's very difficult to paint an accurate picture of how to effectively navigate through the many-segmented channels often creating quite a dysfunctional workflow between people and process.   Despite some consolidation across different platforms, the resume which by definition is a self-proclaimed document hasn't changed, and given that fact, we see a lot of room for positive disruption. Our mission at Rolebot speaks to this idea, and we aim to provide a suite of tools for HR, professional recruiters, hiring managers and companies to change the way they perceive talent and hire the right talent more effectively and seamlessly.
Q3: What are the top problems in the recruitment business today?  
Discovery and verification.  At the foundation, the biggest obstacle in our industry revolves around the resume.  As discussed, it's a self-proclaimed document based on key-words describing soft skills and hard skills, but none of it on paper can be proven in this medium of delivery.  Any person can write anything they want and over 50% of resumes do not paint an accurate or completely truthful summary of a person's experience and accomplishments. That's also the case with job descriptions, typically JDs have the information required for the job, but also include a lot of noise that is not required for the role, nor helps the process of finding the right talent. Most JDs include everything but the kitchen sink, and no one person ever matches to a tee.  So if we take a look at the output (Job Descriptions) and the input (resumes) and all of the tools/filters that try and match keywords to each other to come up with a fit, we're making a very strong assumption and heavily relying on the notion that both documents are 99.9% accurate, which will never be the case, not even close.
Q4: How does technology play a part in recruitment moving forward?
On the talent side it becomes seamless – Never look for a job again. No more applying to jobs, I like to call that 'false hope' – involves a lot of time & effort, but the ROI is rarely afforded.  On the B2B side, it's an enhancement to create that seamless experience for the talent pool; It's no longer a one-sided notion, all tools, technologies, and platforms should be viewed as a win-win on both sides.  Technology is at the core of every industry and at the current state, AI and proper data structure enable us to enhance discovery and verification based on factual data vs self-proclaimed data. We're championing the notion 'actions speak louder than words'. This innovation enables us to avoid some of the pitfalls we encounter today like endless piles of resumes or lack there-of, ability to game the system, inconsistencies in approach, and the list goes on.  Recruitment should be an invisible process, like a series of underground tunnels moving continuously and without interruption. Fewer touchpoints (or opportunities to mess up) and more connection; The goal is to move talent closer to the hiring manager, remove the friction and process in between that seems to triple the time and effort to make a hiring decision;
Q5: You seem to have a strong view on resumes in general, what does that stem from?
Some of the most brilliant and high-performing talents have the worst resumes; They aren't good marketers, they're good doers, they're makers, movers, and shakers;  I've been in the technology recruitment business for many years, and I can write a damn good software engineering resume, and most likely get asked to participate in initial interviews for every role I'm up for, but I will miserably fail all interviews because I'm a recruiter by trade, not a software engineer;   Hoping that gives you context around my disdain for 'the resume'.
Q6: where do you see Rolebot in 5 years?
In the tech world, every year is calculated in dog years, so 5 years for us is an eternity; Where we see this company over the next few years – we've already had some early success onboarding some of the top brands including Verizon, Fandango, and Experian, as well as some popular regional staffing firms across the US; We are intimately engaged with hiring managers and recruitment teams, and when someone leaves a company and moves on to their next opportunity, they take Rolebot with them;  That's a validation that we provide a Necessity (aspirin) and not a Luxury (vitamins)…
---
Authors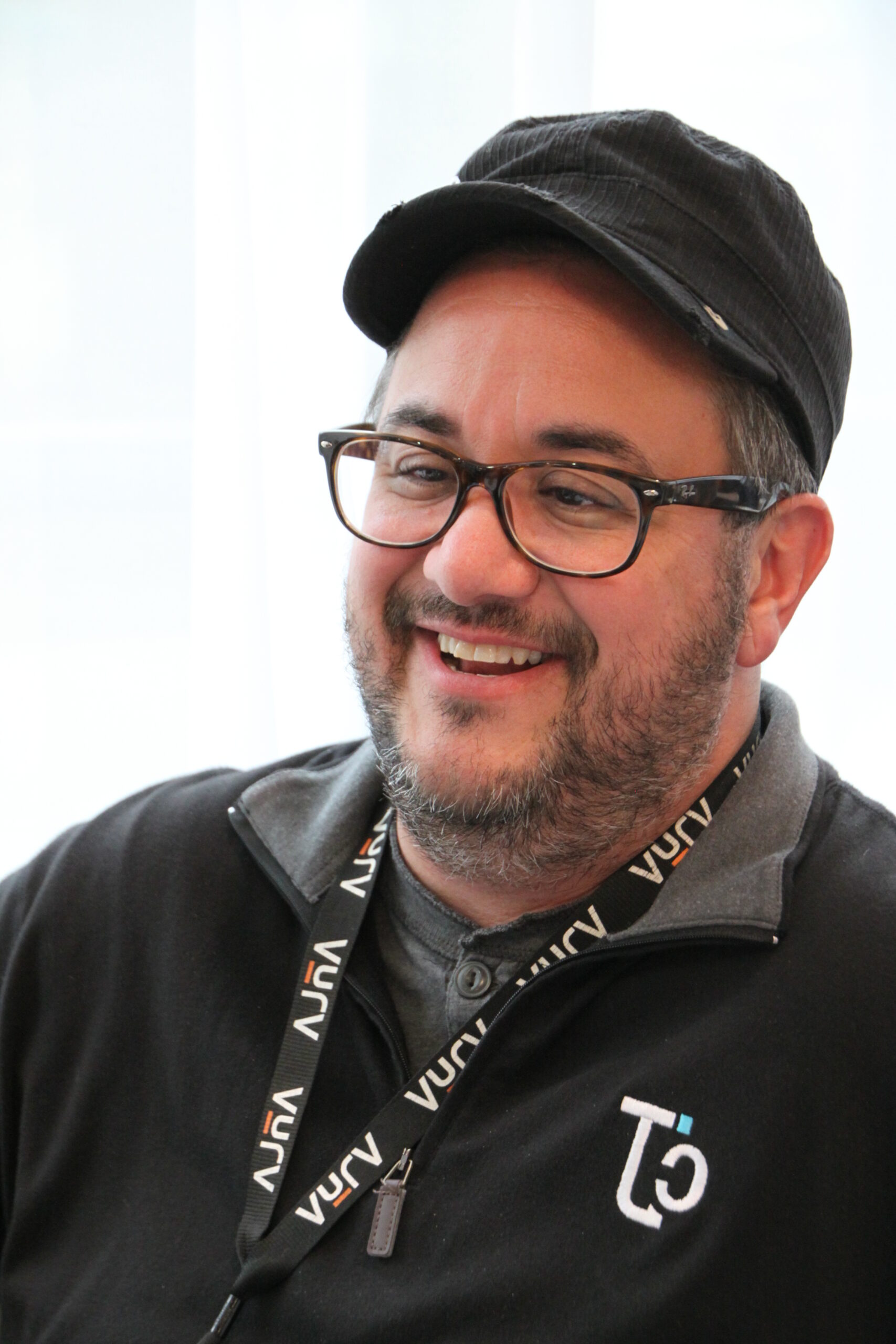 William is the President & Editor-at-Large of RecruitingDaily. At the intersection of HR and technology, he's a writer, speaker, advisor, consultant, investor, storyteller & teacher. He's been writing about HR and Recruiting related issues for longer than he cares to disclose. William serves on the Board of Advisors / Board of Directors for 20+ HR technology startups. William is a graduate of the University of Alabama at Birmingham with a BA in Art History. He also earned an MA in American Indian Studies from the University of Arizona and an MBA from Case Western Reserve University.
Recruit Smarter
Weekly news and industry insights delivered straight to your inbox.