As Sr. Vice President of Human Resources, Michelle will direct the continuing development of long-term HR strategies and infrastructure to support HireVue's rapid growth and international expansion and play a key role in strengthening its culture of innovation and collaboration.
Michelle has over 25 years of experience in human resource management, with specialties including organizational development, recruiting, and employee engagement. Most recently, she served as the Vice President of HR consulting at NFP, where she helped clients identify and implement talent solutions, including training and development, performance management, and compliance. She has held senior roles at several technology companies including AutoPoint, iBAHN, and APPLABS where she instituted sustainable HR strategies from talent acquisition to talent management. Michelle has a B.A in Humanities/Communications from Brigham Young University.
Q1: Work-related, what's keeping you up at night these days?
I am very focused on the development of leadership at HireVue. A successful management group has the biggest impact on our ability to retain our talent and successfully grow our business.
Employees do not leave a job for extrinsic motivators like free lunches, benefits, parties, or even money. Intrinsic motivators drive employee engagement and the manager has the biggest impact on how the employee feels about their work if they feel appreciated and respected and can be their best self.
Another thing that keeps me up at night is ensuring the way that we portray the jobs we are hiring for and the company's culture aligns with reality. Nothing can be more damaging to an employer brand or to retention than misaligned expectations. We have a great candidate experience because we use our own technology in hiring. We need to be sure that the same experience carries over to the first day of work and beyond. If the expectations aren't aligned we will lose valuable people.
Q2: How has HR changed since you started in the profession?
The evolution of HR is amazing. This evolution is because of the changes in technology and the increased importance of the employee value proposition (EVP).
As a profession HR is now more focused on the people and their experience through the full life cycle of employment. We have to treat our candidates and employees like they are consumers and win their loyalty and trust so that they will choose to stay with our organization and do their best work. It begins with our brand, the recruiting experience, the onboarding experience, the employee/manager experience, the culture and work life experience, the total rewards package we offer, and we have to provide meaningful work and provide opportunities for employees to grow and develop.
When I started in HR, it was so different, the people were sometimes secondary to the process, legal concerns, and requirements. Of course, I am aging myself, but the technology wasn't around when I started so everything was manual which made the work very administrative and less strategic.
As we evolve we can eliminate administrative tactical tasks and focus more on people-centric strategic initiatives and driving business results. We are also moving to more reliance on analytics to drive our decisions.
It's very exciting!
Q3: Working for HireVue you glimpse into the talent acquisition of a lot of companies, what is one piece of advice you'd give to TA leaders?
Focus on the candidate experience. I advise TA leaders to think of the candidate as a consumer. If their company doesn't have a compelling story to tell and a great candidate experience, they will lose the best talent to organizations that do. Don't waste a candidate's time and be sure to communicate with them every step of the way.
Make sure the application process and internal processes make sense and be willing to modify how things are done to improve the experience. Even the best technology can't fix a broken system.
That is why I love HireVue: we make it easy for our clients to identify the right talent and engage the leaders quickly in the recruiting process so candidates never feel like they have dropped into a black hole.
Q4: Where do you see your recruiting function in 5 years?
I believe AI will play a big role in how we attract and evaluate talent. Technology will allow us to identify the right job out of multiple opportunities in an organization for every candidate that applies. I can see a future where our talent teams are acting as career coaches and helping candidates understand their options and what skills they need to get the job they want. Candidates will also be able to see the company culture and maybe even experience it virtually before they join a company. There are no limits to the implications of technology on our ability to find the right talent and match people to jobs.
When I started my career out of college at a Temporary Agency, we used the analogy that the talent funnel was inverted at the staffing company. Each candidate was assessed and matched to the job that best matched based on the multiple opportunities available. I think we'll see more brands adopt this mindset as technology advances.
Q5: How do you see the role of HR changing in the next 5 years?
HR departments are moving away from the term of HR. Many are now using the term People Operations to better define the role of HR in the success of the business. Technology has and will play an important role in making HR a more core component of business success and strategy.
HR leaders are more focused on people and data than ever before. I see exciting opportunities for HR leaders to bring value to the business as we continue to embrace new technology that removes the administrative burdens so we can focus on the people and strategies to improve the overall experience of the employee. Effective HR teams will effectively identify and augment their teams with technology to make their outputs more effective.
HR leaders will need to stay focused on the growth of both individual contributors and leaders with personalized growth plans. Again, technology will be critical to help scale the expertise and function of the skill in HR departments to managers and finally to employees. Flexibility will be the key to our success. We can't have a one size fits all approach anymore.
Editors Note:  We will run these conversations with industry professionals, practitioners of the art, and generally interesting folks every month.  Feel free to reach out to me for arranging a conversation and Fireside chat: [email protected] ~ Noel Cocca
---
Authors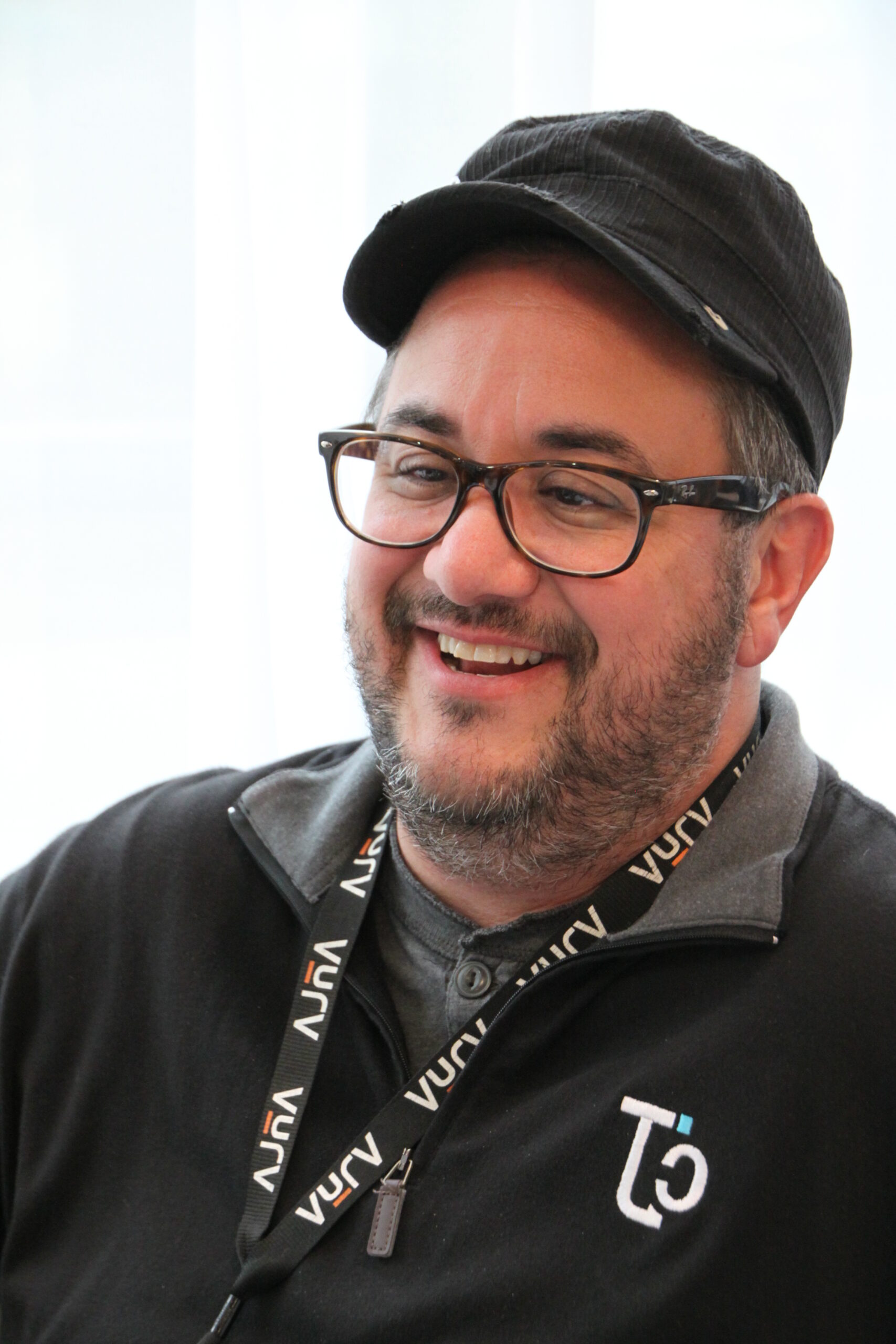 William is the President & Editor-at-Large of RecruitingDaily. At the intersection of HR and technology, he's a writer, speaker, advisor, consultant, investor, storyteller & teacher. He's been writing about HR and Recruiting related issues for longer than he cares to disclose. William serves on the Board of Advisors / Board of Directors for 20+ HR technology startups. William is a graduate of the University of Alabama at Birmingham with a BA in Art History. He also earned an MA in American Indian Studies from the University of Arizona and an MBA from Case Western Reserve University.
Recruit Smarter
Weekly news and industry insights delivered straight to your inbox.