As recruiters we spend a great deal of our time online sourcing and tracking leads; it's the fun part of our job. The challenge is the amount of information consumed can be daunting to track and to keep organized.
What happens when your browser crashes? How many toggles can you handle on just 2 monitors? (How many monitors do you actually have?) We all have our favorite browser to use and the reasons we like to use them. We've decided to give you a clear view to what we have found to be the top handful of Firefox extensions for recruiters.
Take a look at the list below and add your own thoughts in as well. We'll keep a growing list for everyone to have as a reference point.
The Recruiters List of Firefox Extensions (Refreshed)
AiOS lets you open various windows as sidebar panels, and quickly switch between them. So it put an end to the  window chaos! In addition to bookmarks and history it opens dialogues such as downloads, add-ons and more in the sidebar.
TinEye is the first image search engine on the web to use image identification technology rather than keywords, metadata or watermarks. When you submit an image to be searched, TinEye creates a unique and compact digital signature or 'fingerprint' for it, then compares this fingerprint to every other image in our index to retrieve matches.
TinEye does not typically find similar images; it finds exact matches including those that have been cropped, edited or re sized.
I have not used this extension in a while, but it's still kicking and highly ranked.  It's a search tool that searches the  biggest download sites across Internet, also includes options to help you find your downloads on different servers and choose which suits you best or whatever your favorite: Rapidshare, Megaupload, Mediafire, Hotfile, Zshare etc.
This is a great tool for some but will not be valuable to everyone. It's still worth looking into.
This may be one of my favorite additions to my tools. It's saved me so much time on crashed sessions.  If you are like me, you get distracted with "more important" tasks as your day evolves. This ends with my browser often overloaded with open tabs. Session Manager saves and restores the state of all or some windows – either when you want it or automatically at startup and after crashes. It can also automatically save the state of open windows individually, allowing you to select which of the 75 open tabs you really need to restore.
It's a simple to use add-n that comes in very handy when least expected.
This is a strong (but not the only one available) tab splitter on the market for FireFox.
Choose the "Split Browser to" menu in the context menu.
Choose the "Load in Split Browser" menu in the context menu on link.
Click popup-button on top/bottom/left/right edges of the content area.
Drop links, bookmarks, tabs, etc. to popup-button on top/bottom/left/right edges of the content area while dragging.
Drag and drop is available to load links, bookmarks, and so on, into split browser. If you drag the toolbar of split browser, you can load the page in another split browser.
SearchAll is a handy side-by-side search engine comparison tool which allows you to search at most 3 different search engines simultaneously and benchmark their performance in the status bar. With this extension, you can compare 2 to 3 search engines at a time. There's a long list of default search engines that you can choose from, some of which may or may not be useful to you. (see FoxSplitter above if this extension is not cutting the cheese for you)
I tend to use FoxSplitter more often but I like variety when one gets a little finicky. It's your choice, but it's a great tool to consider.
Possibly one of the more productive extensions I use with FireFox.  I've been using this since 2010.
Preview web links, images, and videos without leaving your current page or tab.
Automatically subsearch Google, Wikipedia, and others
Temporarily bookmark items to the right column with our unique "stacks" feature
Instantly send links to friends and family with just a click.
Effortlessly preview Google Image search results
Xmarks is the #1 bookmarking add-on. It takes only a moment to get up and running with Xmarks. After you install the add-on, click on the notification to set up Xmarks and start backing up and synchronizing your bookmarks.
Install Xmarks on each computer you use, and it seamlessly integrates with your web browser and keeps your bookmarks safely backed up and in sync.
If you are into real time search and like to stay abreast on trending topics, Buzzy will be a fun add-on to play with. I personally do not use this too often, however it does come in useful when I am researching clients and performing due diligence on my clients brand awareness.
I use this extension when searching trends and recent client / competitor updates. All in all a great tool when I do use the extension.
Not crazy useful, but I like the idea…  This OpenSearch specific to IEEE Spectrum add-on adds a custom search provider to your Firefox or Internet Explorer search bar to quickly search the IEEE Spectrum magazine website (spectrum.ieee.org) using the website's own search engine.
What is IEEE? IEEE Spectrum is the flagship magazine and website of the IEEE, the world's largest professional organization devoted to engineering and the applied sciences.
AutoPager automatically loads next pages when you reach the end of a page. It works on a ton of sites,Google,Yahoo. It works well with most other add-ons adblock plus, WOT and most of the greasemonkey scripts. You can also try AutoPagerLite.
---
---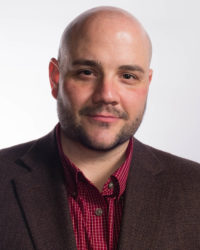 Ryan Leary helps create the processes, ideas and innovation that drives RecruitingDaily. He's our in-house expert for anything related to sourcing, tools or technology. A lead generation and brand buzz building machine, he has built superior funnel systems for some of the industries top HR Tech and Recruitment brands. He is a veteran to the online community and a partner here at RecruitingDaily.
Recruit Smarter
Weekly news and industry insights delivered straight to your inbox.