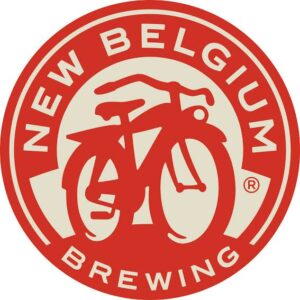 New Belgium Brewing's story is familiar to anyone running a rapidly-growing business. The Fort Collins, Colo.-based maker of Fat Tire beer has thrived for more than two decades on a mix of gut-level decision-making and employee empowerment.
Today, New Belgium is at a crossroads — albeit an enviable one. Business is strong; New Belgium is now the country's eighth-largest brewery and the third-largest craft brewery.
Revenues in 2012 hit roughly $180 million, a nearly 40 percent increase in four years. A second New Belgium brewery is under construction in North Carolina, and its national sales team is growing. For every job opening, the company receives anywhere from 200 to 300 resumes.
A Foundation Built on Employee Empowerment
So what's the trouble? Turns out, it's a classic one: as the company expands, leaders fear losing the unique, tight-knit culture that helped the business grow in the first place — and land on the Wall Street Journal's "Best Small Businesses" list and Outside magazines' ranking of the "Best Places to Work."
"We make beer for a living," explains CEO Kim Jordan to the The Coloradoan. "If we can't have fun, that means we have some real challenges as human beings."
Jordan and her team value what she calls the "high involvement culture" that's existed ever since she and her husband began brewing beer in a basement more than 20 years ago. That employee engagement plays out in ways both big and small:
Employee ownership: employees have stakes in the company through an Employee Stock Ownership Plan (ESOP).
Profit-sharing: Employees start receiving pieces of the profit pie after one year on the job.
Transparency: New Belgium practices open-book management, meaning employees gain access to the company's finances so they can see how their work directly impacts the business.
Recognition: Employees receive a new cruiser bike on their first anniversary with the company. On their fifth anniversary, they accompany Jordan on a tour of Belgium (the country). After 10 years, they get a month-long sabbatical and a tree planted in their honor.
New Belgium's success, both as a business and desirable place to work, is also attributable to its community involvement. The company sponsors an annual "Tour de Fat," which is a 12-city festival and bike parade. New Belgium also promotes local sustainability initiatives and draws hundreds of thousands of visitors to its brewery tours.
No. 1 Goal: Keep It Quirky & Authentic
Today, New Belgium boasts 424 employees — or, "carnies" as they call themselves (a reference to the close bond that exists among carnival workers) — and is hiring. In the beer industry, consumers are choosing craftsmanship and individuality over mass-produced brews with a corporate flavor. Craft beer sales grew by 17 percent compared with one percent growth in overall beer sales in 2012, according to the Brewers Association.
Although New Belgium is ramping up production, the company strives to maintain its quirky, unique culture across a workforce that's growing both in size and geographical distribution. "During our expansion, we need to be able to keep employees connected and engaged, deliver training across the country, and make more data-driven decisions," says New Belgium CFO and COO Christine Perich.
To that end, New Belgium invested in Cornerstone OnDemand's integrated talent management software suite to help manage the many workplace challenges that inevitably arise when companies grow. New Belgium, for example is a big believer in self-directed learning — especially experiential learning. While it's difficult to create seamless experiences across locations, the company is using Cornerstone's learning management solution to streamline training and development initiatives.
"Our challenge is to create communities and learning opportunities that are accessible nationwide," says New Belgium HR director Jennifer Briggs. "With Cornerstone, we can connect people through community building and learning opportunities and put co-workers in charge of their own learning. This is very empowering."
Talent Pools Stocked With Hop Heads
The company's culture of bike-parading and beer enthusiasm has drawn a national following, including aspiring New Belgians.
While the company is fortunate to have so many job applicants, Briggs says it's challenging to find the people who really want to work there and self-select into the company's culture. She and her team use Cornerstone's recruiting solution to find candidates who have both the skill and cultural match. Using talent pools, New Belgium builds relationships with people who may be good fits for future openings, a process that helps reduce on-boarding time.
What's more, as the company continues to expand, Jordan and her team know they have to move beyond gut-level decision-making. Today, they are using comprehensive performance data and training metrics to track what's working in talent management — insights that certainly will be useful when growing the team at its new brewery in Asheville, N.C.
Set to open in 2015, the East Coast brewery is staffing up and getting in on the local cycling action. The company recently donated $50,000 toward bike lane improvements in Asheville. Look out for new cruisers on the road.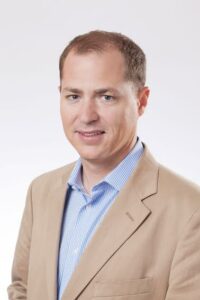 About the Author: Jason Corsello is Vice President of Corporate Strategy and Marketing for Cornerstone OnDemand. In this role, Corsello is responsible for identifying key market opportunities, driving corporate initiatives and guiding M&A, as well as supporting product strategy and service innovation.
Corsello joined Cornerstone from HR consulting firm Knowledge Infusion, where he was senior vice president of strategy and corporate development, responsible for the organization's strategy and solutions. At Knowledge Infusion he also developed and launched many new services at the firm and played a lead consulting role with many of the firm's Global 2000 clients. Prior to his role with Knowledge Infusion, Jason was a research director at Yankee Group, leading the company's human capital management and talent management advisory and consulting services.He also spent six years with Flextronics International, where he worked with large, multi-national clients in developing their outsourced manufacturing and supply chain strategies.
Corsello is an active participant in the HCM community and is a frequent presenter and panelist at industry events. Corsello is often quoted as an industry expert in human capital management, and his research has been featured in leading publications including The Economist, The Wall Street Journal, Forbes and CIO magazine. Corsello holds a BA in business administration management and marketing from the University of San Diego.  Follow Jason @JCorsello or connect with him on LinkedIn.
---
---
Recruit Smarter
Weekly news and industry insights delivered straight to your inbox.