As we commemorate National Employee Benefits Day, I'd like to share a benefit that is so simple in implementation, yet can have profound effects on your employees: on-demand pay.
The Great Resignation is upon us with no sign of letting up. With over 4.5 million Americans quitting every month, we are facing unprecedented challenges in retaining our greatest asset: our people. As we emerge from the global pandemic, we are all faced with the challenge of doing things more efficiently and empathetically. How can we improve the employee experience in a cost-effective way that has an immediate impact on an employee's wellbeing and satisfaction?
We live in an on-demand world where we can order anything from dinner to a ride home with the simple press of a button at a moment's notice. Consumer expectations have changed with the advances in technology, and so have employees who are in essence now – the new consumer. 
In an effort to keep up with the many "instant" elements of our life, the traditional two-week pay cycle has run its course. Employees no longer want to, or need to, wait weeks on end to access the money they've already earned. 
Because employees now have unprecedented options when it comes to job opportunities, employers have a critical need to stand out from the competition to survive. With on-demand pay, employees are empowered with choice and control over their earned income.
They can access their earned pay with a touch of a button to pay bills, save, spend and invest, all on their own schedule – not an arbitrary date selected for them. After all, it's their money and they've already earned it.
With on-demand pay, some incredible things can happen. Research conducted in partnership with the Aite Novarica Group shows that 95% of those with access to on-demand pay no longer resort to using payday loans while 75% no longer have to incur overdraft fees to make ends meet.
Research also shows that with on-demand pay, nearly 80% of users experience less financial stress at work and are more productive, taking extra shifts and feeling more engaged. At the same time, over 80% of employees report their satisfaction with their employer has improved since the company offered on-demand pay.
Just recently, I was inspired to learn about a user utilizing on-demand pay benefits to help pay for transportation of family members fleeing Ukraine. Other stories include users accessing their funds to help tackle unforeseen medical treatment expenses that don't fall in sync with their standard pay cycle.
Most of all, on-demand pay reinforces trust. We know pay is very personal. Having access to your pay and the financial flexibility that comes along with it reinforces that bond between employer and employee. It demonstrates trust. It demonstrates commitment. And it works.
A recent report from the Mercator Advisory Group shows employees stay up to 73% longer with an on-demand pay benefit. That means nurses are saving more lives. That means caregivers are tending to more of those in need of constant care. That means a consistent friendly face at your local restaurant or supermarket.
It's an employee benefit that truly benefits us all.
---
Authors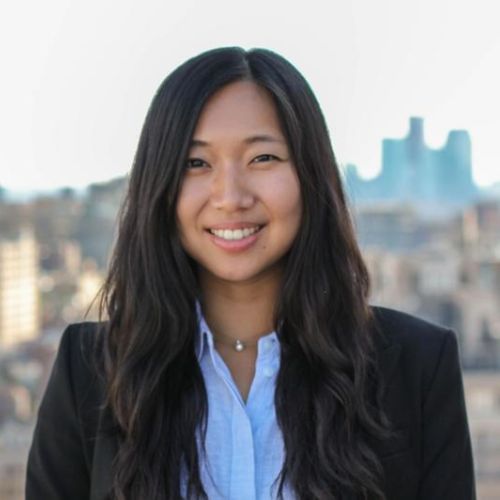 Dasle Kim, Senior Manager of Employer Brand & Recruitment Marketing at DailyPay.
Recruit Smarter
Weekly news and industry insights delivered straight to your inbox.