In part one of this two-part series, we defined our team model and the two fundamental goals in building your team:
Hire for GAFF – This the term I use to describe the intrinsically motivated people who are not just passionate about doing X but are passionate about whatever it is they're doing.
Hiring Divas – Those people that are driven to exceptionalism on a team level vs an individual one.
So now that you have a team, how do you get the best performance out of them?
Create Clarity and Transparency
Regardless of your chosen model, clarity is essential. Ensuring team members understand the strategic initiatives, short-term goals and how they fit into the equation are all important factors. Not even Divas and people with GAFF can achieve the desired outcomes if they do not know what those outcomes are.
Transparency is also an important element. Helping people understand the "why" behind their work, and being as open as possible is rewarding for everyone. No one likes being in the dark.
Combining clarity and transparency can also stave off lower productivity and enhance long-term tenure. Both are fine goals and worthy of the effort. After all, we want to get the best out of our people and keep them around.
However, clarity and transparency will not motivate people (moving from non-GAFF to GAFF). These things merely prevent you from demotivating people (moving from GAFF to non-GAFF or non-GAFF to disruptive.)
Recruiting teams that understand the bigger picture of the business are better able to align themselves with the desired organizational outcomes. For example, if your organization is going through lean times. Being open with recruiters about the challenges will allow them to identify cost saving measures that do not hurt outcomes, like doubling down on watching advertising spend.
Delegate Deeply in a Culture of Fail Forward
Delegating tasks can be highly motivating for people with GAFF if they are open to learning. We all want some autonomy at work, and much like clarity/transparency, a lack of autonomy can be a factor in poorly functioning teams. To offset this, be clear on the overall process then allow recruiters room to operate based on their ideas.
For example, one of my expectations is recruiters text all candidates along with a link to self-schedule before calling. My data has shown about 40% of candidates self-schedule, which increases recruiter productivity and offers a better candidate experience. While the process of texting before calling is required, recruiters are empowered to create their own message and set their own scheduling templates.
Another issue is addressing an individual's capacity to manage delegation. Does the person have the knowledge, skills and abilities to potentially succeed in owning the work. If the answer is "no," then you should consider given the time, resources and energy available will the person be able to grow into that role? If the answer to this is also "no" then maybe, they are not a good fit for the team.
Reward Excellence and Hold Low Performers Accountable
The comfort of mediocrity is the biggest threat to greatness. As I noted in the previous article, the mediocre are motivated by things out of your control. At the same time, players by not addressing their lackluster performance can be a point of frustration for high performers so you will likely see churn in your "A-Players."
Treating everyone equally without regard to protected status does not mean treating everyone the same. Rewarding high performers for their performance is important. Nothing is more demotivating to high performers than to be seen in the same light and treated the same as low.
Having objective standards by which to measure performance is key to this. Developing metrics that can initiate the discussion of performance, identify pinch points and help guide training opportunities is the goal. Objective standards allow you to remove subjective bias and support different treatment of high performers, while also providing clarity so that low performers are held accountable. However, it is important to remember that metrics are just discussion points that help uncover the root issue.
Don't expect everyone to jump on board with this. It is easy to identify flaws in any data and low performers will be quick to point to the flaws. Sourcing recruiters with no conversions, for example, are often quick to point out the areas they don't control. Recruiters with higher time-to-hire averages will talk about the reason.
Having a variety of metrics that together create a clear picture can help here. Balancing time-to-hire against the metrics of time in stage and to hire since apply can give a clearer picture. Remember that metrics are not the story but a character that helps develop it.
It is worth noting, my anecdotal experience is that people that don't wish to be measured often have a reason they don't want to be measured, while high performers love metrics because it shows the impact of their work.
Easier Said than Done
All of this is easier said than done. As leaders, we struggle with our own challenges in trying to implement teams. Even the best leaders will have team members that don't like their leadership style. Some members of my past teams felt I was a solid leader, while some would never work for me again.
To help you achieve these goals, start with a structured interview process. Building a conversation around the important elements of the role and responsibilities is important. For instance, asking candidates about times they had to go above and beyond or faced a tough issue can help identify people with GAFF. Asking about metrics-based performance in prior roles will help you find people that value being measured. Also, discussing your core metrics during the interview can help measure candidate buy in.
The question is twofold: First are we following the path, and second, are we delivering these things in the right way? Trying to ensure our impact equals our intent is something we should all work on. After all, if we ourselves are GAFF people, then moving beyond our "Diva" selves is an important goal in the race to evolve.
At the same time, it is good to accept that not everyone likes being accountable and that some people may not be the right fit for your team. Be comfortable in the discomfort.
By building a highly-functioning, strategic, outcome driven recruiting team you become an asset to the organization. These are things that cannot be easily replicated by technology. If instead, your team is focused on transactions and just getting by – there are plenty of vendors with solutions for that.
---
Authors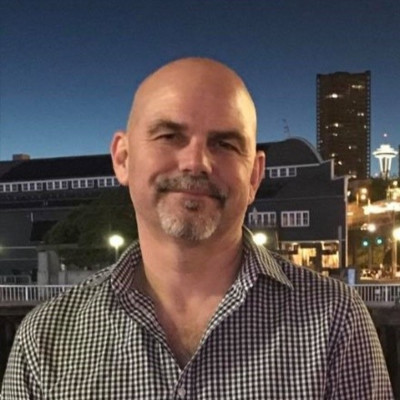 Tim is the founder of Charitable Recruiting, a recruiting solutions provider focused on making a difference in the communities served. Based in Dallas/Fort Worth, Tim has provided international recruiting strategies & support to companies like Sunbelt Rentals, Reece USA, & others to help solve labor supply issues. Charitable Recruiting offers consulting in contingent/retained searches, data analytics, and talent acquisition strategy/technology solutions to improve recruiting outcomes.
---
Recruit Smarter
Weekly news and industry insights delivered straight to your inbox.