As promised by the incoming administration earlier this year, immigration is fast becoming a focal topic within the confines of 1600 Pennsylvania Ave. And where there is immigration, jobs are not far behind in the discussion. And jobs have played a prominent role in the early days of this administration. Specifically, American jobs. The ones allegedly being lost to the recipients of 85,000 annual awarded H1B visas.
It was expected that some rollbacks in current legislation would take place, as the country is wont to do when any administration changes over. Earlier this month, the government took the initial step of suspending premium processing. For all intents and purposes, this doesn't change things drastically. Receipts for H1B transfer cases (which are most common outside of the April filing window) still continue to be received within a reasonable 2-3 week time frame in most cases.
As an aside: I think it's important to note that none of these movements toward immigration reform have any effect on H2B holders. These are visa holders who are, in most cases,  seasonal workers. This is a visa category used across a number of industries, with a heavy bend toward hospitality. Many brands and entities, (including the Trump organization) utilize this visa to assist with hiring needs for seasonal and other types of jobs. Conflict of interest? The world may never know. 
But before we get all crazy insane about this, let's just remember that literally nothing has happened…yet. Remember that the wheels of democracy roll slowly.
The executive order, though, does not take direct action to fundamentally change either portion, instead initiating a series of reviews and assessments and calling on federal departments to begin proposing reforms to the programs. The order would send a clear signal to federal agencies responsible for enforcing the programs that the administration wants to see a more aggressive stance, officials said. CNN
Reviews and assessments? Hell, D.C. was BUILT on lengthy reviews and assessments. In the District, those are as common as half-smokes and fires on the Metro system. These will be conducted – over time – and there will be program recommendations, potential bills drafted and moved through legislation, but we are not looking at wholesale radical change overnight, either. That's just not how government works. And in reality, there's too much money tied up in the U.S. economy by the companies that would be most affected by any immediate radical changes, that it doesn't make logical (or business) sense to do so.
In the short term, we're likely to have a few "stop and go" moments. It's likely that we'll see this particularly around peak H1B season, as companies try to anticipate legislative changes and keep pace. There may even be minor tweaks much like the suspension of premium processing, but don't expect to wake up to a new world order at work tomorrow.
Curbing Abuse 
At the front line in the quest for a better immigration system is the directive curb abuses within the program. It's a bit murky to say what constitutes an abuse of the program. If the actions of a company are indeed within the confines of the rules of the program as they are written, then that complicates things. 
A quick glance at the Top 100 Visa Sponsors  of 2016 shows us that virtually all of the top 25 companies are either major Silicon Valley players, or "Consulting" firms. The top company, for example, had roughly 33,000 H1B sponsorship cases for their employee base of roughly 193,000. That's 17% of their global workforce in 2016. 
Looking at the average salaries for each company is also telling. Not even one of the top 5 H1B sponsoring companies comes near six figures.  There are some salaries on there that are downright unlivable in certain cities. The only consulting that some of them are doing is figuring out which person they have on a fixed $65k salary to send you while they bill you $450 an hour.
There's no denying abuse in the system, and some wide-sweeping legislation is not the only avenue available to curb it. The H1B worker program is and will remain a program that has (and rightfully so) a heavy administrative component to it. It is also a program that needs to be continuously and effectively managed and massaged to prevent such abuses. This is beyond any partisan preference, as it relates to real lives, and real people.
Here are three possible actions that could be taken to reduce the pervasiveness of systematic abuses:
Cap the total visas that can be applied for by a company. And so that there is less adverse affect on larger employers, that cap would be based on their most recent year's 

US-based

 employee size each year. Because this is still America, and… Capitalism. This will help reduce "hoarding" of visas, where companies apply for as many cases as they can, upping their chances of getting more, based on the lottery. 

Revise the number or types of companies who can be eligible to hire H1B visa workers. If the H1B cap is going to continue to be stuck at 85,000 (or potentially lowered) it should genuinely apply to areas that are of the greatest need and skills are indeed specialized.  So in effect, this means that getting H1B's for Tier I tech support are pretty much out the window. 

Utilize a tracking system to reduce the other systemic abuse problem, whereby candidates get submitted for H1Bs by multiple companies. They eventually wind up going to work with the one that secures them the visa. This is another gaming of the system, but not explicitly outside the rules.  
Obviously, not every company is taking advantage of bureaucratic loopholes. But that's of little consequence to those companies that may utilize immigration sparingly. Unlike multi-national corporations, they may lose the opportunity to utilize it entirely if there are in fact any drastic changes to the existing laws. 
We Don't Need No Education 

It's been muttered on more than one occasion that immigrants 'come here and take the jobs that most people in America don't want to do'.  And while that may have some truth to it, when it comes to specialized skill sets such as Technology (among others), maybe they are coming here to do the jobs that most Americans can't do. 
Let's face the facts here. Coal miners aren't suddenly going from the colliery to a cavernous SQL Server farm. And that's not a knock on coal miners, but it makes for a distinct contrast. In order to make a transition from jobs that are diminishing in the workforce, workers need to be educated and equipped with the right skill set for their new field.
Where will they get this training that they would inevitably need? Certainly, free college is out of the question, right? And forget vocational schools. Those have been on the decline since the 80's, which is unfortunate, because they had a real place in education. Fortune 500 companies – or most companies for that matter – won't want to risk the potential for reduced productivity and revenues by taking on untrained workers. Like it or not, finding on-the-job training just isn't as prevalent as it used to be in working America. 
Education and retraining programs should most certainly play a central role in helping to reshape the workforce for the future. Whether or not the budget will be there for such a major undertaking remains to be seen. 
The US Has A STEM Problem
Speaking of education, it's not only about educating those for a second career. It's also about the education of the next generation that will need the STEM skills that the world is certain to demand. Which leads us to our schools.
As recently as 2015, Testing-industry titan, ACT, released a report a that concluded that "only 26 percent of high school seniors who expressed an interest in STEM fields are academically ready for tough first-year STEM classes in college." And it's hard to tell if this is an indictment of the quality of our schools, or that we've become accustomed to erring on the side of "teaching to the test"? How can we expect a generation, en mass, to step into and perform in a workforce for which they are greatly under qualified for?
Many of those that benefit from the H1B worker program, come to America with a deep foundation in math and science. Combine that with a Master's degree from a university here in the US, and some professional experience gained between degrees, and it makes for a very attractive prospective employee. Companies want people who can do the work they need done, and to do it as efficiently as possible, and that's the bottom line.
The unfortunate side effect here is that "efficiently" often is confused with "cheap". 
Wrap up
What changes come out of the legendary "reviews and assessments" will be a mystery to most of us for some time. And we are likely to see some minor changes to processes, but change on such a grand scale takes time. 
About the Author: 
Pete Radloff has almost 20 years of recruiting experience in both agen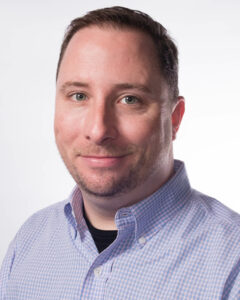 cy and corporate environments, and has worked with such companies as Comscore, exaqueo, National Public Radio and Living Social.
With experience and expertise in using technology and social media to enhance the candidate experience and promote strong employer brands, Pete also serves as lead consultant for exaqueo, a workforce consulting firm.
An active member of the Washington area recruiting community, Pete is currently a VP and sits on the Board of Directors of RecruitDC.
Follow Pete on Twitter @PJRadloff or connect with him on LinkedIn, or at his blog, RecruitingIn3D.
---
---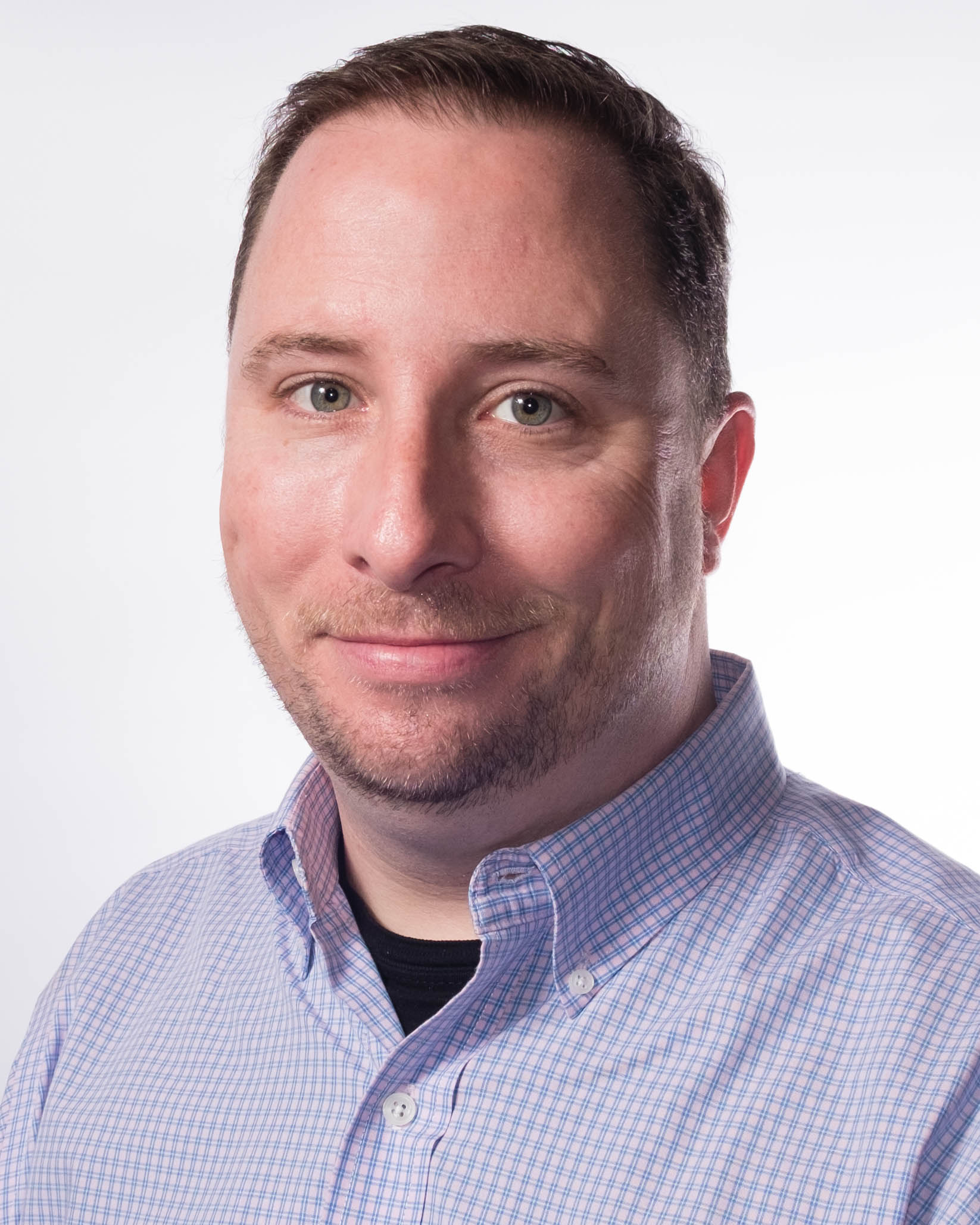 Pete Radloff is a veteran recruiter, sourcer and consultant, who has been in the industry since 2000, with experience in both agency and corporate settings. Pete's passion stretches across several areas of talent acquisition, including recruitment and sourcing, social media, employment branding, recruitment operations and the training and mentoring of recruiters. Currently the Principal Technical Recruiter for comScore, and a Lead Consultant with exaqueo, Pete has previously worked for high-growth organizations such as NPR and LivingSocial. In addition to recruiting top talent both in the U.S. and abroad for these companies, Pete has developed successful recruitment and sourcing frameworks, recruitment processes and procedures, and enhancements to the candidate experience to enhance employer brand. Being part of the local recruiting community in Washington, D.C. has always been important to Pete. He was a member of Board of Directors for recruitDC since for six (6) years, and has also been a speaker at several recruitDC events. He's also a contributing writer at RecruitingDaily and SourceCon. You can find him on LinkedIn and Twitter, or at his site, RecruitingIn3D
Recruit Smarter
Weekly news and industry insights delivered straight to your inbox.