Our story begins where most current day love stories begin… on Twitter.
A few months back, feeling a bit lost and overwhelmed with the task of picking a new Candidate Relationship Management tool, (CRM). But I didn't want just any CRM, I wanted the best recruiting CRM software that I could find. I rolled the dice and reached out to some recruiting industry leaders that I admire for their input.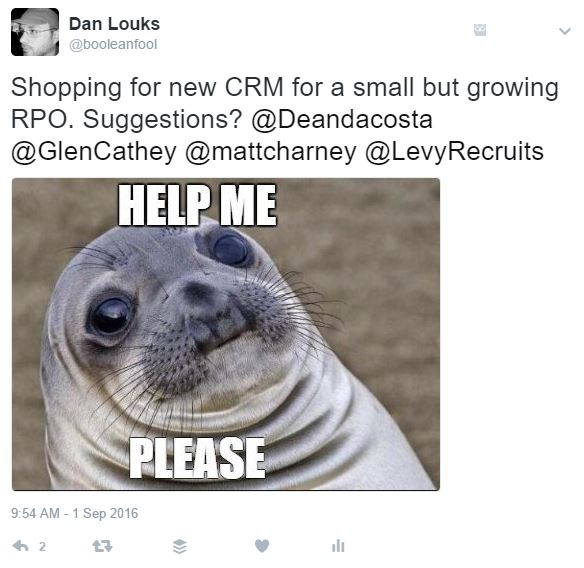 I then opened a new tab in Chrome, moving onto other tasks I had planned for the day when suddenly… a reply!

Heeding Matt's advice and with his assistance, I was in touch with Clinch Co-Founder Patrick "Paddy" Doyle within minutes. I was immediately taken back by his quick response, which would become the first display of the level of customer service he and the entire Clinch crew has maintained throughout all of our discussions. A few emails later, we set an introductory phone call a week out. Leading up to our chat I, of course, spent a fair amount of time scouring the Clinch website, seeing what they had to offer.
During that time, I happened to notice that they're based out of Dublin. Armed with this information, upon getting on the phone with Paddy and other Clinch Co-Founder Damien Glancy, I felt it absolutely necessary to inform Paddy that he has THE MOST Irish name I've ever heard in my life. I mean, c'mon… Paddy Doyle?! Being a good sport, he chuckled and admitted that I wasn't exactly wrong.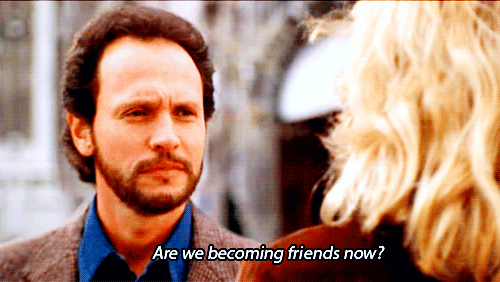 Anyhow, onto the point at hand.
If you are looking for a way to significantly step up your sourcing and marketing efforts in 2017, you need to look into Clinch. They've managed to build an immensely powerful yet user-friendly CRM that will enable you to separate yourself from the seemingly million other vanilla systems out there. In hindsight, my needs were modest in comparison to the features that Clinch offers as standard services.
For starters, Clinch enables you to quickly and easily build your own fully customizable landing pages and career sites (all of which are mobile-friendly). The UI is damn near foolproof, which is more than I can say about my current CRM. I am floored at how quickly and easily it allows you to build the most aesthetically pleasing web experiences for candidates, and you don't need to be a web designer to do it. Clinch walks you step-by-step through the campaign formation process, from creating and editing your own web pages to building elaborate automated workflows with ease.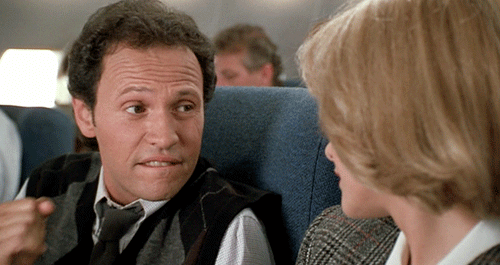 If all of that functionality wasn't impressive enough, their analytics and reporting capabilities are insane. With built-in heat mapping technology, you can see where candidates are spending the most/least amount of time on your pages. This will help determine areas that are potentially causing candidates to lose interest. Not only that, it captures data from said disinterested candidates so that you can actually follow up with those who checked out your listing but ultimately elected to not apply.
Pairing that with Clinch's completely customizable reporting, and you are equipped with everything you would ever need to run a successful and candidate-friendly recruitment experience.
There is loads more that I won't be able to cover in this article, so I recommend heading over to Clinch and schedule a demo with the team.
I was instantly sold. I was on a mission to convince my firm's owning partners to make the investment and to, as I so eloquently put it, "ditch our sh#*ty CRM". Admittedly, this has been my first venture into making a decision on something as major as a CRM. Needless to say, it took me and the boys from Clinch more than a few phone conversations.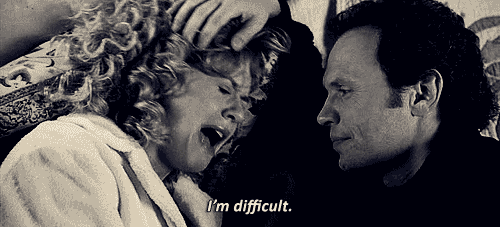 I mean, we spoke quite a bit.

Due to extenuating circumstances within my company, we've yet to bring our partnership to fruition. However, now that the new year is upon us, we are ready to pick things back up and resume the process. I'm hopeful that within the next couple of months, I'll be able to call Clinch MY company's CRM. At which time, I'll be all…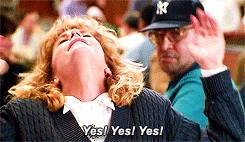 In the meantime, you can find out more about Clinch by clicking here.
About our Author:
Dan Louks has been working in RPO for about three years now, having spent time as both a Recruiter and a Sourcer. In a previous life, he has worked primarily in radio broadcasting and retail sales. Married with a four-year-old daughter, he is either hanging out with them or playing retro video games in my free time. Connect with him on  LinkedIn or connect with him on Twitter.
---
---
After having spent most of his adult life working various roles in Retail Sales/Management and Radio Broadcasting, Dan Louks has spent the last three years in the RPO (Recruitment Process Outsourcing) industry. During that time, he's had the opportunity to serve in both Recruiting and Sourcing positions, which allowed him to realize that Sourcing was where he belonged. As a married, father-of-one, most of his free time is spent either with his family, or obsessing over something in the nerdosphere. Connect with Dan on LinkedIn or on Twitter.
Recruit Smarter
Weekly news and industry insights delivered straight to your inbox.