Some of the best recruiting tools that I have used over the years were not truly built for recruiters. Copernic Desktop Search is one of these that I use that I felt would be a great addition to most recruiters arsenal. As with every tool, there are free and paid versions.
How I Use Copernic For Recruiting and Organization
[youtube url="https://www.youtube.com/watch?v=9HCZPb_j4oY&feature=youtu.be" width="500″ height="300″]
Here are a few thoughts on the tool itself and a demo that I put together to show you exactly how I use the tool to better recruit from form desktop.
What is Copernic Desktop Search
Copernic Desktop Search is a dynamite tool that allows your to run lightening fast searches throughout your entire system, including all documents, emails, calendars, notes, document. This is an inexpensive (offers a free version as well) alternative to Window Desktop Search.
4 Reasons Why should a Recruiter consider investing in a desktop search tool?
The average person spends approximately r hours per week searching for documents and 2.3 wasted hours per because they do not have the appropriate tools (according the copernic site)
File organization, quick and easy document recall and of course structure and unstructured data search
The ability to search within documents, excel files, PDF, PowerPoint files and .doc
You can search networked drive files, outlook contacts, tasks, notes, calendars, local and external drives all from 1 interface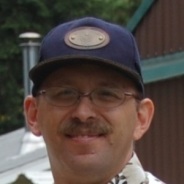 About the Author: Dean Da Costa is a highly experienced and decorated recruiter, sourcer and manager with deep skills and experience in HR, project management, training & process improvement.
Dean is best known for his work in the highly specialized secured clearance and mobile arenas, where he has been a top performing recruiter and sourcer.  Dean's keen insight and creation of innovative tools and processes for enhancing and changing staffing has established Dean as one of the top authorities in sourcing and recruiting.
Connect with Dean at LinkedIn or follow @DeanDaCosta on Twitter.
---
---
Dean Da Costa is a highly experienced and decorated staffing professional, recruiter, sourcer and manager, who also boasts outstanding experience and skills in Human Resources, Project Management, Training, and Process Improvement. He is best known for his work in the highly difficult security and mobile arena's, and the gold star winning numbers he produced. His keen insight and creation of ground breaking tools and processes, to enhance and change staffing as we know it, have proven he is a true "Staffing Thought Leader". Despite all this he remains first and foremost one of the top sourcers, staffing managers and full cycle recruiters in the industry and a true "Search Authority"
Recruit Smarter
Weekly news and industry insights delivered straight to your inbox.