I'd like to take a moment to introduce you to a tool that, if you're a recruiter or sourcer, you pretty much need to know.  Because ever since I first discovered Connect6, a Los Angeles based startup still in its nascent stages of development, I've found out how much this Swiss Army Knife of recruiting technology can really do – and the more I use the tool, the more possibilities I discover.
The Connect6 tool offers many features that mirror established or emerging market competitors, particularly profile aggregators like Connectifier, 360Social and Monster's TalentBin.  But their solution suite extends far past even these cool, cutting edge capabilities.
Founded in October, 2013, this Los Angeles based start-up promises the ability to "find and connect with everyone" (at least according to the tagline on their Crunchbase profile), and so far, it seems well on its way to achieving even that lofty goal.
Connect6 is currently available as an extension for Chrome, but they're hard at work to support solutions for both Firefox and Internet Explorer, as well (for those of you still living in the dark ages or tied to company equipment).  Like most Chrome extensions, Connect6 operates seamlessly as an add-on within the browser itself, so it's easy to access and utilize any time.
But once you activate it, the real recruiting magic begins.  Look at the screenshot below to see how the Connect6 sidebar displays my related information to someone looking at my LinkedIn profile (see image on right).  How cool is that?
Notice that not only does Connect6 display other social sites, but also builds in a network visualization feature that shows how you might be connected to the profile or person you're researching – and displays that information across all publicly available social sites and indexed internet results related to that individual, right on the same screen.
But Connect6 goes a bit farther than pure profile aggregation, giving users the chance to actually access contact info like e-mail addresses and personal phone numbers.  Of course, since Connect6 is still building its data and most connections you can't easily uncover in your network likely don't have associated contact information linked with their public profiles, most contact information will be blank. But no worries – Connect6 offers recruiters the ability to purchase credits on a pay-as-you go basis to return the candidate's contact information.
Like most SaaS applications operating on a freemium model, Connect6 offers users 50 credits to start once they register their account, and continues to add credits as they're exhausted in 25 credit intervals.  Each credit is good for the associated contact information of one profile.  The best news?  For now, these credits renew infinitely and automatically since, for now at least, Connect6 Is absolutely free to use.  Its further utility will depend largely on what the ultimate price point of those credits gets set at.  Since the product's still in beta, however, there's no associated fee – but the founders of Connect6, while obviously looking to monetize their business, have made a commitment that even if the pricing changes, users will always have access to a free version of the software – and are building a business model under the commitment of trying to make the tool free in perpetuity.
Here's a little more on how Connect6 works: when you do an internet search and come across a profile from a seemingly infinite array of sites and social networks, users will see a small "6" appear on the heading of the profile itself:
All you have to do is hover your mouse over that icon, and you'll have immediate visibility into the user's social profiles, like a Twitter account, as well as an e-mail address, phone number or other integral information you need to engage talent – all in your browser window.  It's like super charging social.
For instance, I was doing an online search on a pretty basic Boolean string for tech recruiting: "inurl:resume java." Beginner's stuff, really.  But when I came across an actual resume (the holy grail of most direct sourcing efforts) from a publically indexed, non-firewalled website, Connect6 let me see a whole lot more than just another vanilla developer resume:
If you look at the bottom left side of the screenshot above, you'll notice a magnifying glass under the profile.  Clicking on that magnifying glass opens another window that takes you directly to the Connect6 people search engine, where its matching technology will automatically display similar profiles you might be interested in investigating, or allows sourcers to proactively enter Boolean strings as well as filters like location and job title to find those needles in the social profile and resume haystack efficiently and effectively:
Even since I've started playing around with Connect6, they've rolled out improvements to their product that make it even better, and their rate of updates as well as added features and functionality are aggressive, particularly in the recruiting and sourcing technology space.  I'd highly recommend taking Connect6 for a test drive – after all, you've got nothing to lose.  They've already committed to keeping at least some version of their software open and free – which means it should have a long life as an indispensable part of every recruiter's toolkit.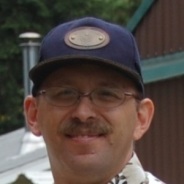 About the Author: Dean Da Costa is a highly experienced and decorated recruiter, sourcer and manager with deep skills and experience in HR, project management, training & process improvement.
Dean is best known for his work in the highly specialized secured clearance and mobile arenas, where he has been a top performing recruiter and sourcer.  Dean's keen insight and creation of innovative tools and processes for enhancing and changing staffing has established Dean as one of the top authorities in sourcing and recruiting.
Connect with Dean at LinkedIn or follow @DeanDaCosta on Twitter.
---
---
Dean Da Costa is a highly experienced and decorated staffing professional, recruiter, sourcer and manager, who also boasts outstanding experience and skills in Human Resources, Project Management, Training, and Process Improvement. He is best known for his work in the highly difficult security and mobile arena's, and the gold star winning numbers he produced. His keen insight and creation of ground breaking tools and processes, to enhance and change staffing as we know it, have proven he is a true "Staffing Thought Leader". Despite all this he remains first and foremost one of the top sourcers, staffing managers and full cycle recruiters in the industry and a true "Search Authority"
Recruit Smarter
Weekly news and industry insights delivered straight to your inbox.