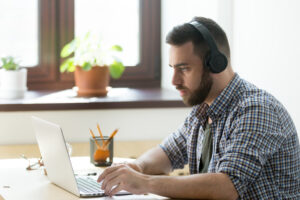 You know this to be true: A company is just a building unless its employees fill that space with their skills and hard work to help drive the organization's goals and objectives.
You probably know this as well: The primary goal of an organization should not just be to make a profit, but, to also help employees improve their learning and growth.
However, employee attrition is a pretty common problem for a great many companies. According to research by the U.S. Bureau of Labor Statistics, a it costs a company upwards of 33 percent of an employee's total compensation to replace them when they leave your employ.
Yes, employee attrition is not only costly, but it has a negative impact on your entire organization.
To curb these losses, the company must understand the reasons behind employee attrition because when a good worker leaves the organization, it sets off a negative effect of increased workload on the existing staff that may or may not be adept with the required skill set to complete the task/job.
5 reasons organizations have bad employee attrition
There could be a variety of reasons why employees decide to leave an organization, ranging from poor team management, lack of learning opportunities, insufficient growth opportunities, and more. Here are some of the most common ones:
Bad Bosses — You've heard the the phrase before that "Employees leave their bosses, not the company."  The boss should be a leader who guides the team; a friend who teaches the employees when they are wrong and appreciates them when they're right; a compassionate team member who helps others in achieving their goals. But, the irony is that when bosses are the exact opposite, it pushes people on the team to look for other options.
A job that lacks meaning — Most professionals want to work in a job where they feel they're making a difference, where they're contributing positively towards the organizational objectives. However, according to Hackman and Oldham job characteristics model, the purpose of doing a job reflects on the intrinsic motivation for someone to do it. The hard work must have some meaning rather than being just a set of repeated steps.
Overworked employees — There are times when an employee is made to work long hours and is overburdened with responsibility either due to his capability or non-availability of other resources. In both cases, the employee feels uncomfortable and does not get what he or she deserves, leading to job dissatisfaction to the point that they  eventually quit.
A pay package that's lacking — If the compensation an employee receives is below their expectations, and not in accordance with their capabilities and stature, they tend to become disinterested in the job and will look to move elsewhere.
A stagnant learning curve — For most employees, a job is at it's best when it's challenging, and if it's not challenging, the employee is probably stagnating and losing their enthusiasm.
Why organizations should focus on online training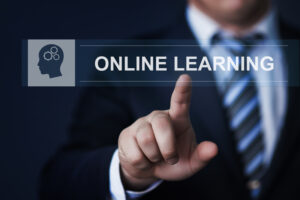 For employees to be efficient, they need to excel in their technical skills, soft skills like problem-solving, communications, collaboration and creativity, and innovation.
That's a lot to help employees with. If you or your organization find you in such a situation, online training is the usually best, and most cost effective, solution.
Using a learning management system (LMS software) can help rescue employers who don't want to invest the time and energy it takes to manually train their employees.
So, is that the only reason why organizations should focus on online training? No, there are a few more things you should consider as well:
It facilitates employee development by providing the equipment to harness the skills of your workforce. Plus, it can support your  succession planning efforts, strategic planning, people/resource management and other skill-specific roles.
It helps employees increase their value, reduces attrition, and saves money by increasing retention.
Linking training to your employees' objectives (either personal, professional, or both), is both empowering and beneficial.
Online training software is completely flexible, allowing employees to learn at their own convenience and pace. Slow learners can have numerous repetitions to help them understand the concepts better.
Training usually results in increased efficiency of the employee. There is no scale on which they would be evaluated apart from the course's practical implication.
Most importantly, training allows capable and ambitious employees to expand their expertise and hone their skills as well as helping them to stay up-to-date in their field. The lack of learning and development opportunities increase the risk that you will lose talented staff and end up with poor performers. Supporting employees through training should help your workforce to be more loyal AND productive
Final thoughts
An organization must realize that developing the skills of its employees is not only enabling them to be more productive and efficient, but also ensures loyalty, better growth prospects, and a more efficient workforce.
Since users get 24/7 access to online training software, the need for in-person training is eliminated. This gives the user flexibility to choose his or her training time, the pace of training, and takes the pressure off both the trainer and the trainee.
The bottom line is this: Savvy businesses need to invest in their employees because only then they will be able to hire, retain, and create a base of efficient, productive and motivated workforce.
---
Authors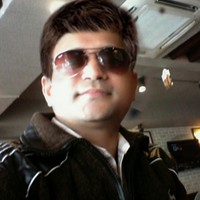 Kamy Anderson is an ed-tech enthusiast with a passion for writing on emerging technologies in the areas of corporate training and education. He is an expert in learning management system and elearning authoring tools. He's currently associated with ProProfs. Follow him on Twitter @kamyanderson or connect on LinkedIn.
Recruit Smarter
Weekly news and industry insights delivered straight to your inbox.