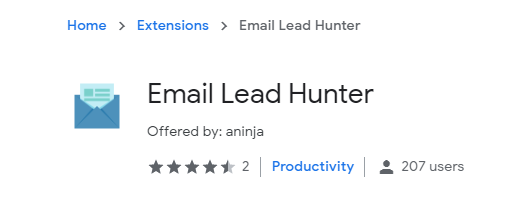 Scrape emails off webpages using Email Lead Hunter!
Let's go over a productivity tool. This is a brand new Google Chrome extension called Email Lead Hunter. The trial version is available to download in the Chrome Store. This little extension works exactly as it sounds: It will grab emails off the page for you.
First, you will need a page with a bunch of email addresses on it. You can do an x-ray search with Google, or whatever search you prefer! To do your scrape, just launch the extension and it will pull them into a list that you can copy. Pretty easy!
One bonus feature this has is that you can send mass emails from the tool. Just sign up for the web email service Aweber.
Another cool feature is the automation option. Choose the "Auto" setting, and have it scrape emails off pages as you browse. Or, choose "Automation" and enter a list of URLs for it to process and scrape. This would be useful in pulling emails from saved searches or links.
It's worth checking out, along with some of the other extensions they offer, which can be found here. However, once you've reached your max of 50 emails, you will need to upgrade to the pro version.
Look inside with Dean Da Costa:
---
Authors
Recruit Smarter
Weekly news and industry insights delivered straight to your inbox.