There's a reason we call work, well, work. And for most of us, the reason we get out of bed in the morning has nothing to do with company culture, corporate values or any of the other soft stuff that internal recruiters and branding consultants seem to place at such a premium. Put simply, most of us work because, well, we've got bills to pay. According to author and psychologist Shawn Achor, however, a paycheck doesn't always pay off when it comes to having a fulfilling career.
In his research studying the primary drivers of employee satisfaction, engagement and career success, Achor found a surprising commonality in workers all around the world, no matter where in the world of work they work: a little recognition makes a big difference. In fact, Archor's research suggests that when work teams receive at least one piece of positive feedback or informal praise daily, their overall productivity soared by up to 30%.
Furthermore, Doug Claffey, CEO of WorkplaceDynamics, an employee engagement consulting and surveying firm, Claffey found that when workers feel appreciated and find meaning in their work, they're likely to place less of a premium on work-life balance, increasing both retention rates as well as the average number of hours each worker spends on the job. These findings, as well as a litany of other recently released research, studies and surveys, all suggest that recognition is finally being recognized as one of the most critical core competencies in human capital management.
Does Your Company Value Employees?
Derek Irvine, EVP of Strategy and Consulting Services for GlobalForce and blogger-in-chief of Compensation Cafe (long one of my favorite blogs in this space), explains that there's a dramatic disparity between simply paying an employee a higher salary and actually valuing the contributions that compensation ostensibly represents. Irvine explains that effectively conveying recognition and appreciation of an employee's value requires continuous positive reinforcement and acknowledgment about how their individual contributions critically impact bigger business outcomes as well as tangible recognition and rewards directly tied to specific outcomes outside the annual performance review and internal promotion process. In other words, continuous informal recognition are critical to driving employee engagement, satisfaction, productivity and retention
Bob Nelson, founder of Employee Appreciation Day and author of "1501 Ways to Reward Employees," stresses that recognizing employees on a regular basis in different ways is key to making them feel appreciated. He says recognition that is infrequent doesn't meet the needs or motivations of employees in the constantly connected, always on workforce of today. Nelson encourages employers to make recognition an ongoing part of their business strategy and outcomes; according to Nelson, every function, not just HR, needs to make recognition a core competency that's an embedded, integrated component of their processes and policies.  This means that it's incumbent on all managers to create a culture of recognition by continuously looking for opportunities to incentivize and reward employees for desired behaviors and performance.  A failure to recognize employees not only implicitly implies that an organization doesn't really care about its employees, but that it's likely unappreciative (or apathetic) about its customers and clients, too – a perception that research suggests actually impacts a business' bottom line. For example, a recently released study by the Society of Human Resource Management (SHRM) reports the direct correlation between customer satisfaction, employee productivity and business profitability.  Turns out, recognition can be its own reward – but you've got to do it right.
Getting Recognition Right
Rebecca Hastings, writing for SHRM, quotes EIM, a recognition and loyalty programs provider, on how to get recognition right. She says the most successful employee recognition is tied to strategy and rewards employees for aligning with core company values and business objectives. Recognition should be equally and fairly distributed at all levels, and getting feedback with regular contact is important to make sure recognition is meeting employees' wants and needs. In addition, employers can measure the results recognition has on sales, productivity, turnover and overall employee satisfaction to improve recognition efforts.
TalentCulture Consulting Group CEO Meghan Biro agrees, and adds that recognition in the moment with specific, descriptive reasons is very meaningful. She explains that recognition needs context to be effective and random affirmations just aren't as good as those tied to business goals. Extra efforts and spectacular results must be noticed and rewarded otherwise they won't continue. And being authentic rather than automatic is important. She reminds employers to keep the human touch when thanking and rewarding their employees.
Employee Recognition Trends
Recognition Management Institute founder and employee recognition expert Roy Saunderson predicted the top 10 recognition trends for 2013, and among them were mobile recognition apps for always-on recognition opportunities, training on the value of recognition, gift cards customized to employees' preferences instead of standardized cards and more interactive recognition with technology like video and leader boards tracking electronic performance data.
If your employees are truly outstanding and you can afford some larger rewards, then you should give them. Entrepreneur states that companies should consider long-term rewards in addition to short-term ones. For example, for key individuals, companies historically have rewarded them with some type of equity ownership. Additionally, a wide array of benefits can help employees feel valued. Other large benefits may include extra vacation days, gift certificates for a sporting event or concert, tablets or smartphones to use at work and home or even days off to volunteer in the community.
No matter the size of your company or budget, there's no denying the value of rewarding employees. Entrepreneur and best-selling author Kevin Kruse says it's one of the top three drivers of employee engagement, and he recommends low and no-cost recognition like sending flowers or other small gift, posting a thank you for all to see or recognition in a staff meeting. Finally, he reminds us not to forget that a sincere thanks costs nothing but means a lot.
---
---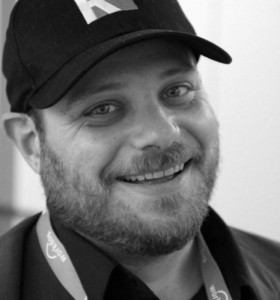 Matt serves as Chief Content Officer and Global Thought Leadership Head for Allegis Global Solutions and is a partner for RecruitingDaily the industry leading online publication for Recruiting and HR Tech. With a unique background that includes HR, blogging and social media, Matt Charney is a key influencer in recruiting and a self-described "kick-butt marketing and communications professional."
Recruit Smarter
Weekly news and industry insights delivered straight to your inbox.