As I prepared to write this article the first thing I did was go to Google and search for terms such as "inbound recruiting" and "outbound recruiting" to see if the topic that I wanted to cover had already been covered (it hasn't, phew). And of course there is plenty of information out there on the definitions of these terms with a sprinkling of how-tos, tactics, and even hacks. But my reason for relating this rather mundane task of "googling" is less about the results and more about the fact that this is how everyone starts any process… including the job search process.

In fact, according to CareerBuilder, 75% of people start their job search on Google. And while it is common knowledge that these searchers are visiting sites such as Glassdoor to check out reviews and salaries, LinkedIn to see who works at your company, and job boards to check out openings, they are also landing on your career site and job req pages as they do their research. Again, according to CareerBuilder, not only are candidates using an average of 16 different resources to search for jobs, but 4 in 5 of those searchers will visit a company's career site during that search.

So from an inbound perspective, we can confidently say that job searchers are navigating to your owned digital real estate (your career site) but they are not raising their hand or knocking on your door to let you know they are there. This is what leads to what most companies are experiencing: a conversion problem. Or, put more plainly, you aren't getting enough qualified candidates to enter into your recruiting funnel.

Let's shelve this issue for a moment and turn our attention to outbound.
From inbound to outbound
From an outbound recruiting perspective, you also know that there are plenty of passive job seekers out there that could be convinced to join your company yet the challenge is finding them, getting their attention, and leading them to the promised land known as your company.

And while there are plenty of tools and channels that recruiters have at their disposal to conduct outbound recruiting (LinkedIn, email, other social sites, job boards, programmatic advertising, phones, just to name a few) the real challenge is getting their attention.
Two challenges, one solution
In summary, we have two different methods of finding and attracting candidates (inbound and outbound) and each poses unique challenges:

The challenge for inbound recruiting is conversions (or lack thereof) of job seekers once they are already on your career page.
The challenge for outbound recruiting is grabbing the attention of candidates, likely passive candidates, and giving them a compelling enough reason to engage with your team.
But both challenges can be solved by adding conversations into your recruiting bag of tricks. Here's what that looks like.
Let's talk about conversations, baby
Inbound meets conversations

When inbound job seekers come to your career site or your job pages, they likely have more questions about your company, culture, and people than can be easily presented and consumed on a web page. Additionally, and because we are social by nature, it is more natural for people to want to communicate by having conversations.

Just think about the last time you were buying clothes in the store and you had a question about sizes or colors or material. If you did, you probably went to a sales clerk who answered your questions on the spot. He didn't hand you sales materials or send you to a website.

This same concept applies to job seekers who expect and demand that employers offer the option to start a conversation with them right on their career site. And according to our own data and experience, offering job seekers the option to start a live conversation or a conversation with a chatbot will increase the number of conversions on your career site by 40%! Problem solved.

Outbound meets conversations

Now let's turn to outbound recruiting. Remember, the issue with outbound is getting attention, regardless of which outbound channel you are using. For demonstration purposes, let's take a look at the outbound recruiting technique of job advertising.

Here's how this plays out currently:

You have some open jobs that you are struggling to fill so you create job ads and send them out through job boards or other job sites. Your only call-to-action (CTA) is "Apply Now." But passive candidates and even many active candidates aren't willing to take the time to come apply to your job without getting to know you better. Candidates want to connect with brands that lead with the human, not with long application forms and technologies.

Here's how this plays out when you add in conversations:

Again, you have openings and you promote them with job ads except this time your CTA is "Come chat with us." More personal, more about trying to build trust. And we know this works because again, our data shows that job seekers are more likely to connect with your team (and continue down the hiring process) if you offer job seekers the option to start a conversation. In fact, when we follow candidates all the way through the funnel who connected with recruiters through conversations we see employers increase their hires by 2-3x compared to just offering the option to apply.

The reason being? It is similar to the above reasons. But I love lists so let's organize this into a list:

Job seekers are drawn to this communication channel because they are used to using it in other parts of their lives (see Facebook messenger, Slack, WhatsApp, text messaging, etc.)
Job seekers, especially the top ones, don't want to embark on a cumbersome and arduous application process unless they are convinced that this company is right for them. Remember – they're going to 16 sites before applying, why not help influence their information journey? This convincing or selling happens best through conversations with YOU, the expert.
And more generally, conversations allow you to lead with the human. And we know from research that all generations, not just Millennials and Gen Zers, demand that brands communicate like they are human.
So there you go. Simple as that. If you are looking to boost your inbound and outbound efforts, give job seekers the option to come chat with your team. And I don't mean that you should just connect them with a chatbot, I mean actually give your job seekers the option to come chat with you real-life, human recruiters (although chatbots can play a role in sifting through the candidates and only connecting your recruiters with the most qualified).

And of of this can be done with chat technology (full disclosure, this is exactly what our company offers.)

Add the chat options directly on your career site or job pages and start chatting today with those qualified candidates you so desperately need.

---
Authors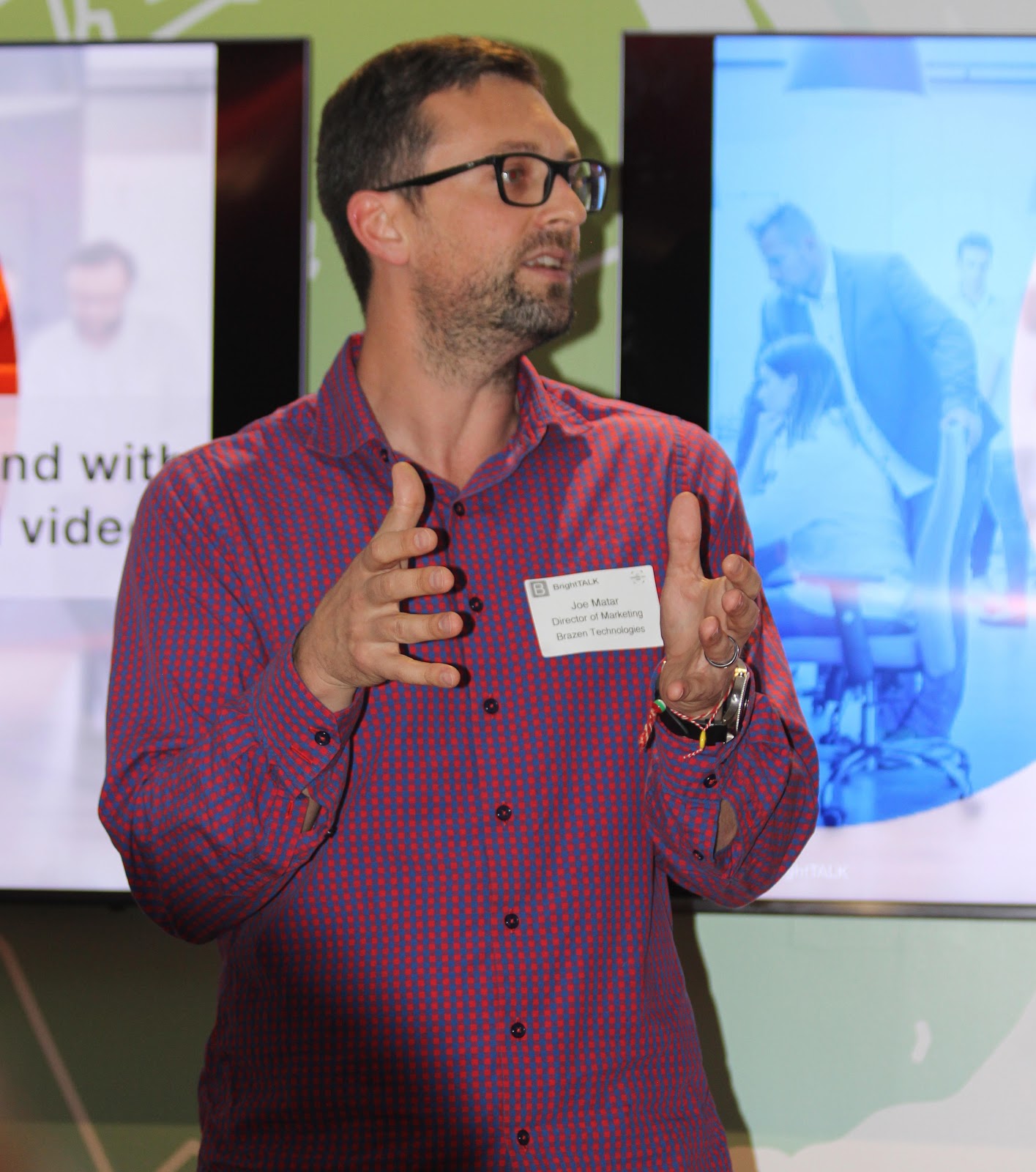 Joe Matar is the VP of Marketing at Brazen and the host of the popular video series, Talent Acquisition Talks, and co-host of the popular podcast, Talent on the Rise, where he interviews some of the top minds in the TA and HR industry. With over ten years of marketing experience including an MBA in Marketing from the University of Iowa, Joe Matar made the switch to the HR technology space a few years ago and very quickly noticed the parallels between recruiting and marketing. At times, he feels like he is back from the future. Follow Joe on LinkedIn or Twitter where he posts a weekly video interview with TA leaders.
Recruit Smarter
Weekly news and industry insights delivered straight to your inbox.