All recruiters love their Chrome Extensions but they can come at a price. Online advertising can be a divisive thing. On the one hand, ads support the free content model of the internet, with advertising subsidizing many of our favorite websites. On the contrary, poorly designed or intrusive ads can be disruptive to say the least, and cookies and similar advertising trackers raise privacy concerns. With ad blockers and anti-tracking software, users can block annoying ads, save bandwidth and opt out of meddling marketing systems. Check out Dean's favorite ad blocking extensions and apps to take control of your browsing experience.
In part 2 Dean DaCosta will discuss:
Adblock Tools
Chrome Extension Permissions
Find Malicious Extensions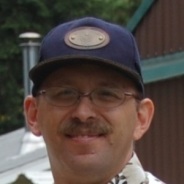 About the Author: Dean Da Costa is a highly experienced and decorated recruiter, sourcer and manager with deep skills and experience in HR, project management, training & process improvement.
Dean is best known for his work in the highly specialized secured clearance and mobile arenas, where he has been a top performing recruiter and sourcer.  Dean's keen insight and creation of innovative tools and processes for enhancing and changing staffing has established Dean as one of the top authorities in sourcing and recruiting.
Connect with Dean at LinkedIn or follow @DeanDaCosta on Twitter.
---
---
Dean Da Costa is a highly experienced and decorated staffing professional, recruiter, sourcer and manager, who also boasts outstanding experience and skills in Human Resources, Project Management, Training, and Process Improvement. He is best known for his work in the highly difficult security and mobile arena's, and the gold star winning numbers he produced. His keen insight and creation of ground breaking tools and processes, to enhance and change staffing as we know it, have proven he is a true "Staffing Thought Leader". Despite all this he remains first and foremost one of the top sourcers, staffing managers and full cycle recruiters in the industry and a true "Search Authority"
Recruit Smarter
Weekly news and industry insights delivered straight to your inbox.