What is Big Biller
Founded in 1988, Big Biller is a straight to the point recruiting ATS. If Big Biller could speak, it would say," um, hey you wanna ATS? Wanna CRM? I gotta ATS for yous." (Seriously, it would.)
I start judging software from its cover. I want software to look and feel fun so that I am happy when posting jobs. I am a cheer/pageant mom who eats glitter for breakfast and I like the lipstick on the recruiting software pig.
As I started using and testing Big Biller, I started feeling dumb. It just looked scary. Everyday, I am on recruiting ATS software demos. I test recruiting tools constantly. Yes if you were wondering, when I do a software review, I really do use and test the product before writing a review. When testing Big Biller, I felt like I was missing something. And I was.
Headquarters: Canton, Ohio, United States
What it Does:
"Simply put, Big Biller is a powerful recruiting software package that helps recruiters manage the relationships they have with their candidates and clients, all with one purpose and focus on making more placements."
Pricing: 
Big Biller starts at $60 per month per user and each additional user that you add to the system will cost $20 per month.
 Sizzle: 
A live person for software support chat
Email Parser Function
Customizable resume parsing list
Intuitive Pipeline feature
Easy to use Search Engine
Regular Software Training
Drizzle:
It isn't pretty (There – I said it)
The calendar does not integrate with your Outlook or Google (or ANY external calendar for that matter)
No built in job site creation
No built in social media posting capability
Not available as a client server software
No support for open API or Google Apps
 It is obvious that this tool was built so that recruiters get their butt in the seat and recruit. Period. Robotic like. It is one Internet of things (IoT) application away from having human recruiters become obsolete.
When first looking at the recruiter interface, it looks kind of intimidating. There are all of these boxes to fill out. While most are optional there are so many things you have to customize on your own, it feels exhausting.. I tried to post with an empty job description. I was alerted via pop up that I needed to have a job description so I put in HH and boom – it recognized it as a job description. Thankfully, you can parse easily and still copy paste. But looked like those ATS systems that were built on an Excel platform pulling data from an Access database. Kind of how Salesforce.com looked back in the day.
It was weird – on one respect it seemed like it was too cumbersome to use. Then it seemed like it was too easy to use. I should say too easy to make a mistake. There were not enough controls to prevent someone from posting a bad description and quite frankly, I want an ATS that intuitively knows the steps to creating a job order and can help me do this well.
So here is where I get lost. Based on reviews I have read by other thought leaders, everyone LOVES Big Biller. I am talking a minimum of 4.5 out of 5 stars. The only complaints seemed to come from those trying to use this tool for internal recruiting or customer that aren't by definition billing big anyway. And they shouldn't like it; it was not built for them.
Am I the only one who expects to have the social media job promotion, a company page and a code to embed the jobs I post on my own website. Truth be told – I have written articles about how recruiters should spend more time recruiting than becoming a web developer and having to figure out the HTML code for hot pink. However, I would rather them do that than to wait for some external web developer to give me what I need.
The reason I felt kind of dumb is because I have embraced the dumbing down of software. I want to point and click. I want things to automatically and intuitively do things. I want built in templates and social media interfaces.
If these tools are built in, I don't worry about it. If not, now I have to think about what pictures to use and fonts and the like. That will cause a headache. I am not a lazy recruiter. I just want an easy peasy lemon squeezy way to post and promote jobs so that I can get to the business of recruiting.
Big Biller DOES have a good email-marketing capability that will allow you to send out mass emails to potential candidates. Thing is, candidates HATE being mass emailed! Since you have to give people you mass email the ability to opt-out of mass emails, you will potentially lose some quality candidates. If the best candidates opt-out, your candidate pipeline is dead.
Here is the deal. What Big Biller does well, and has done well for a number of years is create an efficient candidate database. The database is easy to search. With the addition of the pipeline feature; you can easily see where both candidates and recruiters are in the recruiting process.
So Who Would Use this Tool?
Old school recruiters who have yet to embrace todays very social and very referral based recruiting who have used this for so long, they can not bear to lose the candidates from their database; candidates they probably got from HotJobs.com.
About the Author: Jackye Clayton is recognized as a people expert who puts the Human in Human Resources. An international trainer, she has travelled worldwide sharing her unique gifts in sourcing, recruiting and coaching. She offers various dynamic presentations on numerous topics related to leadership development, inclusionary culture development, team building and more.Her in-depth experience in working with top Fortune and Inc 500 clients and their employees has allowed her to create customized programs to coach, train and recruit top talent and inspire others to greatness.
Follow Jackye on Twitter @JackyeClayton or connect with her on LinkedIn.
---
---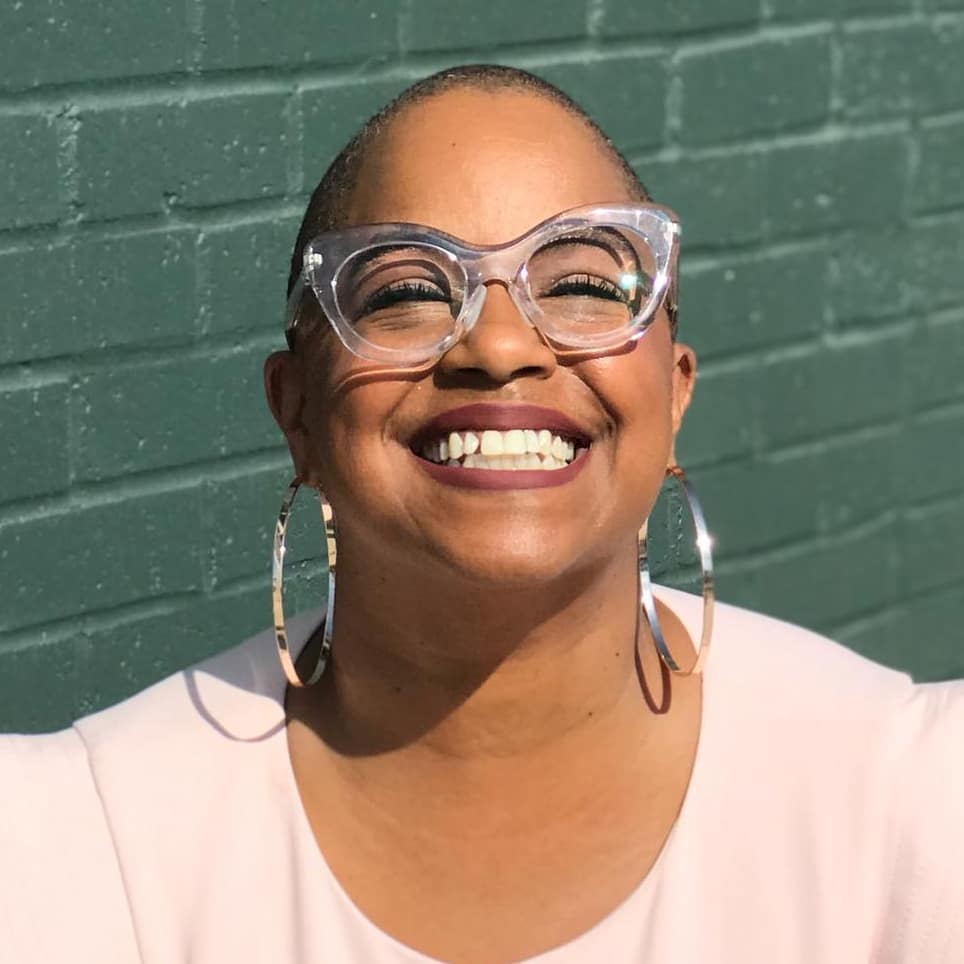 Jackye Clayton, with acclaimed expertise in diversity and inclusion, recruitment technology and a global network of non-profit, human resource and recruiting professionals, Jackye Clayton is a servant leader, uniquely inspirational speaker, and a revered thought leader. Jackye was named one of the 9 Powerful Women in Business You Should Know by SDHR Consulting, one of the 15 Women in HR Tech to Follow in 2019 by VidCruiter, 2019 Top 100 list of Human Resources Influencers by Human Resource Executive Magazine and one of the Top Recruitment Thought Leaders that you must follow in 2019 by interviewMocha Magazine. Currently, Jackye is the Diversity, Equity, and Inclusion Strategist at SeekOut. You can find her on Twitter @jackyeclayton and LinkedIn https://www.linkedin.com/in/jackyeclayton
Recruit Smarter
Weekly news and industry insights delivered straight to your inbox.