Becoming Agile and Flexible
The 'new normal' was a phrase thrown around quite a bit in the early days of the pandemic, always accompanied by the sentiment that eventually, we would largely return to the old ways of doing things. However, the return to the old ways seems highly unlikely, as many of the trends and behaviors of the lockdown era have stuck, including hybrid workforces, the dominance of the service economy and the reconfiguration of supply chains. This is where being agile and flexible comes into play.
Seeing the advantages of these 'temporary' movements, many enterprises flourished while others crumbled. Although hundreds of factors contributed to the success or failure of different organizations, one indisputable reality was that companies had to adopt a flexible business model capable of adapting to sudden and sometimes unforeseen and unanticipated changes.
Three areas in which organizations must build greater agility are new markets, emerging technologies and organizational structure. If implemented today, these three overarching pivots will mitigate risk and ensure a successful operating model moving forward into the post-pandemic world.
Market Agility
Organizations need to come to terms with the new market and the new level of adaptiveness required for success today. One concept businesses need to consider is Joseph Schumpeter's idea of creative destruction, which describes the process of accumulation, annihilation and recreation of economic structures under capitalism.
Simply put, companies need to explore new market opportunities and business models even if those new paradigms inherently contradict their current systems. 
Businesses may not have a choice as the new market will manifest creative destruction regardless. Organizations must be ready to make sacrifices if they want to be effective. Of course, not all revenue streams need to be abandoned – companies can use leading indicators to determine products or services needing a tactical pivot.
Businesses can examine market adoption, revenues and customer expectations for key products and services, noting any significant changes since the pandemic. By thoroughly scanning the market for new information, organizations will understand customer behaviors and values to adapt accordingly.
Moreover, establishing greater market agility will require enterprises to invest heavily in new and existing partnerships. Being aware of the role partners fill in the business ecosystem helps focus on important markets, such as adjusting one's portfolio to the segment(s) demonstrating the greatest returns.
Technology Agility
Just as the Space Race and both world wars resulted in the rapid development of new technology, so too has the pandemic. Companies have had to utilize a wide range of emerging technologies, resulting in self-service, automation, contactless systems and reduced human labor.
Today, organizations must continue to assume a flexible and mutable approach to technology. First, companies need to assess their productivity to ensure that their technology infrastructure can meet market needs.
For example, enabling the highest level of productivity may mean leaning into online capabilities and digitizing processes where necessary. Businesses should also scale up existing technology to support current and new business models, products and operations.
However, pivoting business rules, data flows and other operational elements in unexpected and novel ways can be highly complex and, sometimes "break," or disrupt day-to-day operations.
Despite the difficulties and growing pains of re-building IT systems, making these critical adjustments is essential to responding effectively to the post-pandemic world. Technology must be fast, flexible and agile; the same rule applies to new products and services but to an even greater degree.
Organizational Agility
As was the case with markets and technology, the future organization will need to be adaptive to change, capable of moving resources rapidly from one unit to the next through an enterprise-wide governance model. Organizations must assume responsibility for maintaining high levels of agility through technology-enabled, cross-functional, future-proof teams.
These teams must work as close to customers and operating units as possible and have the power to drive organizational response for market developments. Similarly, new teams will need to be networked together, so that resources and talent can flow freely from one business unit to another, regardless of geographic or organizational constructs.
While networked teams can scale quickly and adjust to new challenges, they are only possible if businesses can retain their best talent. Losing key people hamstrings development and creates long-term problems.
Lastly, organizational agility necessitates transparency for business metrics, be those OKRs, KPIs, SLAs or other measures. Companies have to know how these metrics are affected by market demands; when the time comes to pivot resources, it is reckless to do so without having the appropriate knowledge and insights to support resource reallocation.
Don't Forget Employees 
When organizations transformed their business models to survive the fluctuations of the pandemic, many did not fully understand the repercussions, especially for employees. Last year, more than half of employees reported burnout, with many of them attributing workload and the pressures of balancing work and personal life as the main culprits.
The new normal is erasing the fragile line between work and home life, and the lack of balance is seriously impacting companies and their exhausted staff. Businesses cannot forget their people, particularly those who stuck with them through the years of uncertainty.
---
Authors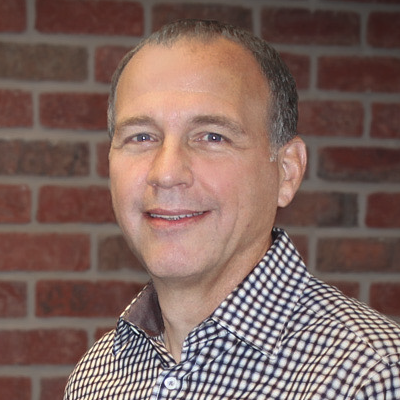 Albert Rees is SVP, Head of Business Consulting, North America, responsible for leading all consulting business opportunities in the U.S. for EPAM. Mr. Rees brings over 20 years of experience in the business and management consulting industry and, prior to joining EPAM, he served as President of North Highland, leading the North and UK Region, and overseeing more than 400 consultants and support people. In addition to having full P&L responsibility for the region, Albert provided large-scale business transformation advice to numerous Fortune 100 companies. Prior to that, Albert served as a Partner in Accenture's Human Performance Service Line, where he led HR business strategies, combining strategic planning, trends and technologies with business needs and creating actionable recommendations. He holds an MBA from Tennessee Technological University and a Bachelor of Science in Finance from the University of Tennessee.
Recruit Smarter
Weekly news and industry insights delivered straight to your inbox.