In a new series on RecruitingTools, each week I'll be featuring a newly discovered recruiting tool – breaking down the features and use cases for sourcing and recruiting experts. These short and sweet tool breakdowns will give you a sneak peek into the latest and greatest tools I'm using to source right now.
AnyGrowth is a tool that captures profile and contact information on LinkedIn. You can find this tool by simply clicking on the heading link.
For a recruiting or sourcing professional, use this tool to get sourced candidate's contact information into an exportable format for upload to your ATS or CRM.
AnyGrowth Features To Check Out
As I was testing this new technology, a few features stood out:
Simple and easy to use.
Has a Chrome extension.
Finds contact info both email and phone.
Exportable results.
Allows you to send emails directly from the tool.
Pricing:
They offer a limited free plan (20 candidates at a time) and paid plans ranging from $49 to $399 a month.
Here is their video about their new launch AnyLeads.
Click here to see more product reviews.
About the Author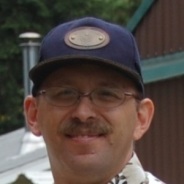 Dean Da Costa is a highly experienced and decorated recruiter, sourcer, and manager with deep skills and experience in HR, project management, training & process improvement.
Dean is best known for his work in the highly specialized secured clearance and mobile arenas, where he has been a top performing recruiter and sourcer.  Dean's keen insight, and creation of innovative tools and processes for enhancing and changing staffing has established Dean as one of the top authorities in sourcing and recruiting. Connect with Dean at LinkedIn or follow @DeanDaCosta on Twitter.
---
---
Dean Da Costa is a highly experienced and decorated staffing professional, recruiter, sourcer and manager, who also boasts outstanding experience and skills in Human Resources, Project Management, Training, and Process Improvement. He is best known for his work in the highly difficult security and mobile arena's, and the gold star winning numbers he produced. His keen insight and creation of ground breaking tools and processes, to enhance and change staffing as we know it, have proven he is a true "Staffing Thought Leader". Despite all this he remains first and foremost one of the top sourcers, staffing managers and full cycle recruiters in the industry and a true "Search Authority"
Recruit Smarter
Weekly news and industry insights delivered straight to your inbox.