Companies and HR teams are desperate for recruiters—demand for the roles have increased more than 300 percent according to job search site Adzuna. Recruiters are the highest-demand role in the firm's survey. 
"Our latest research underscores that the demand for recruiters is happening at scale, across industries, and around the world," LinkedIn researchers found. "Recruiter job postings on LinkedIn have steadily increased since the beginning of the year and have surpassed pre-pandemic levels." 
As Novus search founder Brandon White said, "I am being contacted daily by new and existing recruitment clients, all with the same problem, they cannot find good, experienced recruiters!" 
With labor shortages at all-time highs, a lack of recruiters can slow businesses down. It is not surprising that demand for the role is soaring with the need for more workers across industries. 
Recruiters Buried in Administrative Work
Meanwhile, recruiters spend about 30 hours a week on administrative tasks. It is no wonder that HR teams are turning to virtual assistants to supplement recruiting. Virtual assistants can do much of the administrative work behind the scenes so that recruiters can spend more time, well, recruiting. 
Taking admin work off recruiters' plates makes sense if you cannot find more recruiters, enable your current team to spend more time recruiting by giving them 30 more hours to focus on what they do best. 
For example, take what Ceridian GM Somen Mondal calls the "Three Killer Ss of Recruiting": 
Sourcing.

 

Screening.

 

Scheduling.

 
"What should you be doing as a recruiter?" Mondal said. "Most would answer this by simply shifting the word: You should be recruiting, of course."  
But when administrative work takes up so much time, "There is not a lot of engagement for the recruiter: come in, task task task, lunch, task task task, leave, rinse and repeat." 
Virtual assistants can do the "task task task" part of the job.
Finding Passive Candidates
Often, the most time-consuming step of recruiting is sourcing passive candidates. Recruiters spend 13 hours a week, per role, searching for candidates. 
Screening candidates is also time-consuming, whether reviewing resumes or applications or conducting calls to go through scripted questions. Resume screening takes up to 23 hours for just one hire. 
Then there is scheduling. It takes 30 minutes to two hours to schedule an interview. You know the back-and-forth just two people must go through to find a meeting time that works for both. It is even more difficult for group interviews. Multiply that across multiple candidates for multiple positions, and it adds up fast. 
Sourcing, screening, and scheduling are tasks that are easily delegated. A virtual assistant can assist with: 
Sourcing—searching for candidates on platforms like LinkedIn or ZoomInfo to build lists of potential candidates.

 

Screening—working through applications and resumes for candidates that meet your hiring and job qualification criteria.

 

Scheduling—eliminating the email ping-pong to get interviews on your recruiters' calendars.

 
"It is an open secret that recruiters and HR professionals spend a significant amount of their time on mundane and repetitive tasks," according to Recruiter.com. 
Slow Response Times Cause Candidate Dropout
Being bogged down in admin works slows recruiters' response times and candidates with multiple offers in a hot job market will not wait around. According to research by Career Builder, candidates are dropping out of the hiring process at record rates. Sixty-eight percent of companies said candidate dropout is a genuine problem, and the biggest reason applicants disappear is poor communication. 
"The primary reason for a drop off in hire quality is that with a delayed hiring process, all the top candidates will drop out," HR expert Dr. John Sullivan said. "In this highly competitive marketplace, the most desirable candidates quickly receive and accept other offers."
The need for fast, responsive communication with candidates is essential in a tight job market. 
Workable found that most candidates that accept interviews and jobs hear from the employer within two days at each stage in the interview process.

 

The average response time, according to Indeed, is more than three weeks.

 

89 percent of job seekers say that the speed and quality of recruiters' communication can make them accept a job offer faster.

 
You can ill afford to let your overwhelmed recruiters get stuck doing admin work and slow down their communication with candidates. The candidate's experience suffers to the point of failure. 
How to Use Virtual Assistants to Speed Up Recruiting
The most time-consuming part of finding the best candidates is at the front end of the process—reviewing LinkedIn profiles, reading resumes, following up on inquiries takes time, especially when you are trying to find people that are not looking—those passive candidates. Delegating administrative tasks to virtual assistants can speed up recruiting without dehumanizing the candidate experience. In addition to sourcing, screening and scheduling, virtual assistants can: 
Build lists of passive candidates.

 

Reach out to passive candidates via email, phone and social media.

 

Follow-up and answer questions.

 

Prepare tear sheets and resumes for interviewers.

 

Communicate with candidates about the next steps in the interview process.

 

Enter and maintain candidate data on your ATS.

 

Stay connected with high potential recruits that do not get hired immediately.

 

Provide personal rejection emails and calls when needed.

 

Compiling job offers and benefits packages.

 

Schedule onboarding activities for new hires.

 
These are important tasks, but they do not require a recruiter or HR professional to perform them. Recruiters can spend their time having conversations with candidates, not scheduling them. You will hire faster, and you will also hire better because your recruiters will have time to work with candidates thoroughly and personally and deliver a better experience. 
The Business Case for Supplementing Recruiting with Virtual Assistants
It is no secret that people are businesses' most valuable assets. The Predictive Index asked 600 executives across 20 industries how much their companies value they directly attribute to employees. The answer is 72 percent. People generate more value than technology or any other asset. If three-quarters of a company's value comes from its employees, a recruiter's role is at the heart of business success. 
"We hear every day from our member companies—of every size and industry, across every state—as we move into 2022, they are still facing unprecedented challenges trying to find enough workers to fill open jobs," the US Chamber said. "The most critical and widespread challenge facing businesses is the inability to hire qualified workers for open jobs they need to fill." 
Recruiting is critical for capacity building for business capacity and investing in the recruiting team is like investing in productivity software like your CRM or ERP. You cannot grow without people, and you cannot find people without adequate recruiting resources, so the demand for recruiters is rising faster than most capacity-building roles. 
There is a strong business case for using virtual assistants to take care of recruiting and other HR administrative tasks. With administrative work taking up 75 percent of recruiters' time, the opportunity is to substitute hiring new recruiters with a plan to give your veterans 30 more hours per week to do what they do best—fill vacant positions. They will fill more roles, and they will also be much happier and more satisfied because they can focus on what matters most and increase their contribution to your company. 
The other side of this is that virtual assistants cost much less than your recruiters and paying them to do repetitive administrative work amid a hiring crunch does not make much business sense. The average salary of a recruiter in San Francisco, for example, is about $150,000, while a professional virtual assistant cost about $25 per hour—30 hours a week adds up to just $41,000 per year.
Flexibility for the Changing World of Work
We know that the world of work has changed, that the change is not over. HR and recruiting pros are at the center of disruption. The Great Resignation, the Turnover Tsunami, the Big Quit—call it what you will– is one more curveball after a couple of years of wild pitches.
Innovative technology and new staffing models are emerging that give businesses the flexibility to do more with less and connect people with opportunities. Virtual assistants offer meaningful work to people where opportunities are scarce and enable recruiting operations to meet business goals and can fill permanent or temporary gaps amid the shortage of recruiters.
---
Authors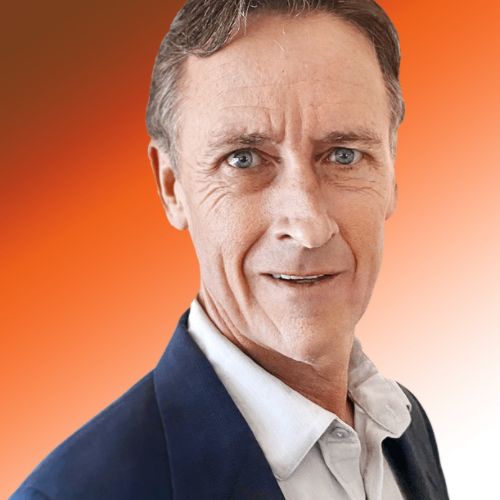 Bill Peatman writes for Prialto. Prialto provides managed virtual administrative assistants to executives, entrepreneurs, and businesses. Its virtual executive assistant services are curated and managed from its headquarters in Portland, Oregon, with creative insights from global staff in Asia and Central America.
Recruit Smarter
Weekly news and industry insights delivered straight to your inbox.