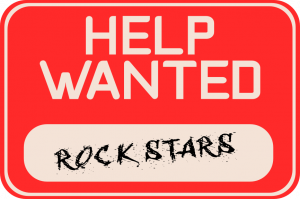 Recruiters spend a lot of time looking at career sites and job descriptions – which might explain why most have relatively short tenures.  When your job is job search, exposure to end product – particularly after a difficult candidate conversation or hiring manager meeting – has a way of making the grass look a little greener.
Most recruiting jobs are ultimately pretty much the same $#!+, different system.  Processes and people may change a little, but no matter what employer value prop you're selling or what system you're recruiting with, it all comes down to making hires as quickly as possible for as little as possible.
With that caveat, we're rolling out a new feature here on RecruitingBlogs, where we're highlighting five of the coolest looking jobs in talent acquisition or recruiting that are now hiring this week.  We're not paying attention to stuff like how well written or compelling the JD is, how easy it is for candidates to apply or anything related to a best practice.
We're just showing that even in something as mundane as talent acquisition, there are a ton of interesting opportunities out there – but if you're looking, or know someone who is, these might be worth checking out:
1.    Director of Talent Acquisition – Netflix (Los Gatos, CA): You'd think Max would have recommended the perfect candidate by now, but for a company that's not only a cloud computing pioneer but a Golden Globes nominee, this looks like a 5 star opportunity.  Original Posting   
2.    Director of Global Executive Recruitment – American Express (New York, NY): Having a Black Card probably doesn't make you a diverse candidate, but getting charged with using executive & retained search skills as an in-house agency for one of the world's biggest brands should have a high interest rate.  Original Posting
3.    Internal Product Manager, Talent Management – Facebook (Menlo Park, CA): This job gets to help build the internal systems – and we're assuming, run the beta test when they ultimately roll out an employer product – for Facebook. What's not to like? Original Posting
4.    Services Staffing Director – Microsoft (Redmond, WA): Managing 20 recruiters sounds pretty tough, but getting to oversee third party and vendor relationships for one of the world's biggest and most well known brands means you'll likely never have to buy your own drinks again.  Original Posting
5.    Talent Sourcing Specialist, News – TimeWarner (Atlanta): Based on the job posting, you'd be innovating using LinkedIn, ZoomInfo and Hoover's to search, so recent experience isn't necessary.  But you'd likely look like a social recruiting rock star without a whole lot of work – how hard could sourcing journalists and on-air talent really be?  Original Posting
Do you have an open recruiting, staffing or HR position open that you'd like to feature in an upcoming posting? If so, drop a line to [email protected] and let me know why it's actually a compelling career opportunity.   Of course, you can also leave a comment in the box below.
---
---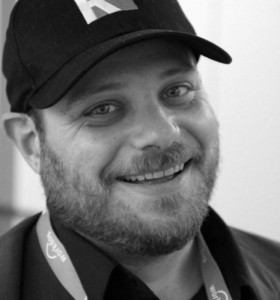 Matt serves as Chief Content Officer and Global Thought Leadership Head for Allegis Global Solutions and is a partner for RecruitingDaily the industry leading online publication for Recruiting and HR Tech. With a unique background that includes HR, blogging and social media, Matt Charney is a key influencer in recruiting and a self-described "kick-butt marketing and communications professional."
Recruit Smarter
Weekly news and industry insights delivered straight to your inbox.