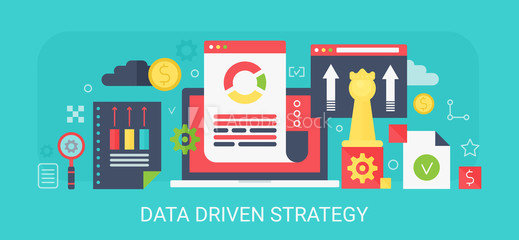 There's a new role opening up on a team. Which means your business has a need and it's your team's job to fill the role.
You know that tapping into data to make smarter talent decisions is no longer a "nice to have," but rather a fundamental element of success. In fact, 50% of talent professionals and hiring managers ranked data as the top trend impacting how they hire in our most recent Global Recruiting Trends Report. And HR professionals are becoming more data-savvy to step up to the challenge. Over the past five years, there has been a 3x increase in HR professionals across LinkedIn's member base with analytics skills, according to our recent Rise of HR Analytics report.
Often, however, many companies find that getting the value they need from data remains a challenge. One challenge is accessibility; a recent Deloitte study revealed that only 8 percent of organizations report they have usable data about talent. Fortunately, there are several developments underway across the HR technology landscape to make data more accessible, not just to sophisticated people analytics teams, but also to recruiters, sourcers, HRBPs, hiring managers, and more.
A second challenge is knowing which questions to tackle and which data to use to answer them.  Here are three common hiring mistakes we see talent leaders make which can be meaningfully improved by using data.
Over-reliance on what's worked in the past
Have you ever heard the saying, change is the only constant in life? Well, it's true of where to find top talent as well. If your data shows that hiring from consulting firms for business operations roles has worked well, you may not be keen to explore new ways to find even better candidates. But with an ever-changing talent marketplace, something that worked in the past doesn't necessarily mean it's the best approach going forward.
To make sure you're using data to find the best avenues, not the same ones, consider testing different paths. Tapping into data that shows you where to find talent outside your own industry is one way forward. When it comes to software engineers, for example, we recently published a report showing that during the past two years more than 432k engineers changed jobs – with changing industries. While tech is certainly a popular destination for software engineers, our data actually shows that software developer roles outside of tech are growing 25% faster than those in the tech sector.
Which industries are pulling engineers from Tech? Financial Services and Professional Services are among the most common while the Public Sector and Healthcare were also in the top 10 industries pulling away this talent. In terms of location, we also found L.A. and Boston are great places to find this talent, not just the Bay Area or Seattle.
When you continue to hire from the same talent pools, you run the risk of homogenizing your workforce and limit your ability to diversify your team. Be confident that you can expand your view of the talent landscape by considering candidates in markets you don't typically hire from, or evaluating which candidates from other industries have skill sets that would translate well to your roles.
Approaching hiring one role at a time
With many companies hiring thousands of employees each year, it's easy to get lost in the day to day inflow of hiring demands. However, zooming out from a focus on filling each role to a more systematic view can develop deeper competency.
Microsoft's default approach to hiring cybersecurity talent, for example, was to hire in Redmond, WA near their headquarters. Wanting to recruit a sizable number of professionals ready and willing to join their team, they discovered they could more easily recruit from a much larger population of talent with the cybersecurity skills they needed in another, less competitive region where they had an existing office.
With this data in hand, they had the confidence to recommend adding headcount in another market, where it was less costly to hire the talent they needed. They also had data to see how their brand is perceived there, who the main employers are, and what it would take to be successful in that market.
Missing out on engaging existing talent and developing creative career pathways.
Not knowing who's already on your team is a missed opportunity for finding the right talent. I look at my team's talent pool, how that compares with other companies, what their skills are, how they're changing, and look for opportunities for them to develop additional skills.
This is particularly important in an era where many employees are unsure of their career paths and, particularly younger employees, are likely to change directions. In a recent study, we found that today's younger generation is three times more likely to change jobs than Baby Boomers. We also learned that nearly half (47%) of professionals 35 – 44 aren't sure what their career path should look like, and about a quarter (23%) of those professionals said they feel like they're on "a treadmill going nowhere."
To keep your valuable employees around, help them find their "career pivot." Offer opportunities to develop new skills that can lead to different career pathways with your organization. We found this to be a priority for many of today's professionals, especially younger members – 40 percent of those 24 and under say that they'd talk to their boss about making a career change if these opportunities existed.
Having this type of data about your own team allows you to start solving some of your talent and skills gaps with career development initiatives, rather than hiring. Data can support smarter approaches to engaging and creating creative career pathways for existing talent.
So, does this mean a degree in data science is required for a recruiting team to continue providing value in our data-driven economy? We think not. But taking the time to understand the current and future state of the people in and outside of your organization can give you a huge step ahead of your competition.
---
Authors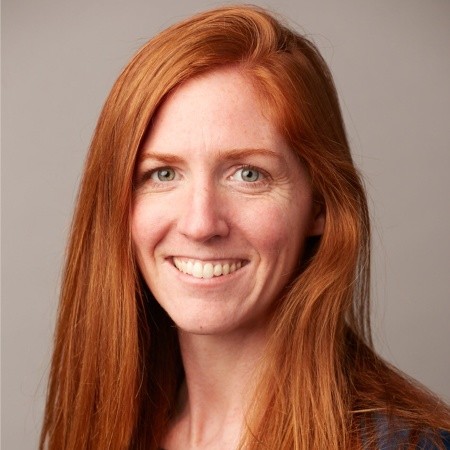 Global Insights Director for LinkedIn's Talent Solutions LinkedIn strives to create economic opportunity for every member of the global workforce; thus far, we have reached 575M members.  As the leader of LinkedIn's Global Talent Solutions Insights capability, Sarah's role in that mission is to provide companies with relevant insights based on LinkedIn's global talent marketplace data to help them make better talent strategy, recruitment, and development decisions.  Over the past year, she has also played a pivotal role in bringing LinkedIn's first self-serve analytics product to market, Talent Insights.  Previously, Sarah held multiple roles at Bain & Company, a strategy consulting firm, most recently building out and leading Bain's Global Advanced Analytics practice.  In that capacity, she sought to help companies across all industries turn data into a competitive asset, and she worked to enable Bain's own internal processes with data-driven intelligence.  Sarah holds an M.B.A from Harvard University and a Bachelors in Operations Research from Princeton University.  In her spare time, she can be found coaching her sons' baseball and soccer teams.
Recruit Smarter
Weekly news and industry insights delivered straight to your inbox.