Building an Organizational Chart Template (Org. Chart) is not a new idea, in fact it's how most name generation / phone sourcing professionals made their bones before the onslaught of social and business networking sites. Building an org chart is fast becoming a lost art in our industry today, and that's a problem.
Creating an Org. Chart is often difficult and requires time and can be expensive if your company is not built to deliver on these demands.  Finding accurate organizational charts posted online these days are pretty slim and most crowd sourcing tools are scary at best in regards to accuracy. Thankfully there are several online tools (both free and paid) that will help users build their own org charts.
* Important * Your team will still need to do the research and provide the information to be included into the org. 
Check out our recent Phone Sourcing webinar here
Note: Before investing time into the following org chart creation tools, be sure to check and see if your current ATS already has an org chart creation function.
Here are a few uses for org charts:
Business org charts show manager and employee relationships allowing your recruiters to have a deep understanding of who they are speaking with and what the persons role is within the organization
Org charts show relationships between divisions, and helps you to understand group alignments
Most org charts when built properly will show the chain of command making recruiting individual contributors easier and more personal in your recruitment conversations.
Here are 3 free Online Org Chart Creation Tools To Try:
CogMap feels a bit basic in the design department and has the most limited interface out of these three tools. It allows you to set your org charts to public or private. When set to public, CogMap allows users to collaborate freely by letting them add and/or update information on the org chart. CogMap has a browse function that offer users the ability to search public charts by alphabetical order, U.S. State, Country, or Industry.
The List Builder Tool is a feature unique to CogMap that allows users to build custom call lists to make phone time a little smoother.
Organimi has a great visual element that is a big improvement over the interface on CogMap. Their tool provides the ability to actually upload personnel photos and add them to your org charts. Each chart can be viewed in the traditional org chart diagram view or in a roster style view that gives you a clean list of the personnel that you have added.
Oranimi also gives you the ability to bulk upload contacts for your org charts using a CSV or ZIP file. Another cool feature of Organimi is that it allows you to share a link to the org chart with other members of your team without making the org chart public.
[youtube url="https://www.youtube.com/watch?v=TI-N99TECeE&list=PL6dNrWcZz7kta-eiRWPLNqiNITOsOmhSR%3Fwmode%3Dopaque" width="500″ height="300″]
If I was forced to pick a favorite out of these three tools, it would be this one. Gliffy has a very appealing interface and it is much more versatile tool than the other two in that it can be used to create different types of diagrams beyond just org charts (e.g. flow charts, Venn diagrams, and even floor plans).
If you already have an existing diagram Gliffy will allow you to upload it and work with it on their platform as long as it is in .vdx, .gliffy, .gon, or .xml format. Gliffy also has a set of diagram templates to get you started. With Gliffy you have the ability to keep your org charts private or make them public similar to the other tools here. Gliffy also gives you a collaborate option that will easily allow you to work with someone else on the same chart in their platform.
Gliffy limits the amount of storage space that you have on their free platform, but with their export and import functions it is pretty easy to maintain your org chart files on your computer or in a cloud storage service. Org charts can be exported from Gliffy in SVG, Gliffy, JPG, and PNG formats.
Check out the video below the image (I like the transition at about 35 seconds in)
[youtube url="https://www.youtube.com/watch?v=nAr3Y9xyqCs" width="500″ height="300″]
   Zach Brown is a Recruiting Consultant with DBI | David Brown International based in Seattle, WA.      He blogs on trends and tools for recruiting and social media as a contributor for       RecruitingTools.com and the DBI Blog. Connect with Zach on Twitter | LinkedIn | About.me.
---
---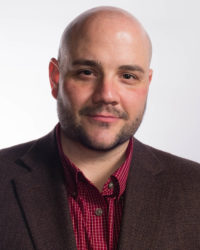 Ryan Leary helps create the processes, ideas and innovation that drives RecruitingDaily. He's our in-house expert for anything related to sourcing, tools or technology. A lead generation and brand buzz building machine, he has built superior funnel systems for some of the industries top HR Tech and Recruitment brands. He is a veteran to the online community and a partner here at RecruitingDaily.
Recruit Smarter
Weekly news and industry insights delivered straight to your inbox.