'Tis the season of giving, a time of reflection, love and thankfulness. Okay, Thanksgiving is over, so now we get SANTA! In the spirit of Christmas, how about 24 tried & true recruiting tools in honor of the countdown to a relaxing holiday, regardless of religious background? Santa gave me the nudge, and he likes everyone (I do still believe in Santa).
For some context, growing up, we had a family tradition every December (ok, until I was 16). Every morning my brothers and I fought – uhh, communicated – about who got to open the NEXT day on the Advent calendar – and the 24th was the most special day (among the most fought, wrestled, tripped, toilet flushed-while-in-the-shower, day). In the true essence of forgiving and forgetting the ghosts of Christmas' past, I'd like to pass on to each of you tools to make your year that much brighter.
These 24 tools add on to this awesome extension toolkit, and will hopefully wrap your personal playbook into a nice, cheery, bow.
And now, fellow recruiting pros, 24 additional tools encompassing multiple industry categories so you can dominate recruiting like a boss (or in this case, an elf). Let's face it, it would be cool to be able to accomplish everything at Elf speed.  Let's give it a shot with new, unique tools in our belt
24 Recruiting Tools Every Recruiter Needs For Christmas
Santa Gets Social
Juice.li: Download this little beauty to integrate into you content management planning.  Juice.li delivers daily articles based on your desires, community and what they're sharing and reading.  No more searching, just sharing.
HappyGrumpy – Do you want to know who likes you and who doesn't on Twitter?  OK, well, who you make happy?  HappyGrumpy is a free emotional Twitter tool.  Cool, huh?
Hashtag Analytics: If you're down with #hashtags, this is a pretty robust product to understand how you're doing on Twitter & Instagram. 
Post Planner: Facebook and Twitter Marketing at it's best at only $5/month.  Set it, forget it.  It's the easiest tool if you want a Facebook brand without much effort.
CONTENT IS KING for CHRISTMAS 
(yes, in recruiting, too)
Visual Hunt: Photos, photos, photos. We all know content isn't worth its weight without a pretty picture.  Now you have a massive search engine for all free stock photos.
Notifier: It's nice to be notified on demand, right?  And engaging people sharing your content, well, we know that's important!  Check this out.JustReachOut: Do you want to get your content picked up?  JustReachOut.  Brilliant name, right?  Solid reviews both online and personally. 
Grammarly: Can I tell you how many times Grammarly saved me from embarrassing mistakes on email and proposals? With the paid version my grammar and vocabulary improved dramatically.  If that's a pain point for you (wait, did I say that right?)
Hemingway 2.0: This little magic editor is succinct. Literally. Hemingway edits your writing for clarity. Write better for $9.99.  Never thought I'd say that!
Merry Marketing Eve
Wiselike: Do you have experts on your team?  Of course you do!  Showcase them like the boss they are for free.
Teleport: How many times have you been in one city and wanted to get a Uber for a candidate in another state?  Now you can.  
Musica.ly: We have JibJab, and now there is Musica.ly. Candidates want an experience, so why not give it to them?! (Tools and ideas. Merry, merry! ). 
Evolero:  Create solid event websites.  We all know that's where half our work is headed: hackathons, 'athons, speed-meeting and events galore.  Evolero is quickly becoming a robust and easy platform to use. 
Zapchain:  Creating communities is an art we haven't quite conquered.  Now, there's a way to incentivize people, so you get the information you need.  Think focus group on steroids. 
Check Off Your List, Twice
Wonder: How often do we spend going down a rabbit hole researching something while we should be executing?  Wonder solves for that.  It's $20 a pop or buy in bulk. $20 for a few hours of intellectual research?  I was sold!
Shido Slack: $39 for someone to do almost anything in ~4 hours. Seriously. Delegate.
Pipefy:  Probably one of the most efficient organizers out there, built by genius growth and productivity pros.  It keeps everything in one place: forms, spreadsheets, email threads, hiring pipelines plus can integrate with almost any platform (phew). 
A Stocking of Sourcing
Fileapp: Get the missing data added automatically. Sweet!  Fileapp is a Pipl product.
Sane Connect:  A sales product using employees? Common. We're in sales. Use your most powerful assets.
Salestools: Now you can use you LinkedIn account as an asset, instead of ignoring it.
Email Validator: Simple and perfect.
Conspire: Warm leads are our thing. Conspire gives you rankings of the warmest of the warm (and an extension).
Enchanted Extensions

Mattermark:  Quickly view important company information like location, funding, and employee count without ever leaving their site.
Facebook Search:  much success has come from this one!  But you knew that already.  Merry Facebook!
It was difficult for Santa and me to decide on the top 24. So, for some stocking stuffers, and JUST IN CASE you've been hiding under a pile of coal, the following will make the end of 2015 and 2016 very merry: CrystalKnows, LeadIQ, Name2Email and, of course, Prophet.  I'm always checking my Product Hunt list twice to decide what products are naughty or nice. Try it out.
Since it's impossible to leave you sans sarcasm – I mean FUN – for any Scrooges you've bit your tongue with all year long, here is one, okay two sites to keep in your back pocket (even if just for a few laughs).  If you have additional tools Santa should add to the list; please add below.  We wouldn't want to put you on the naughty list, now would we? 
About the author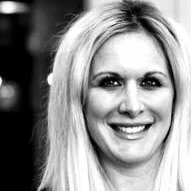 Marie Burns is a Boston-based talent acquisition and management, culture, and organizational development leader who rapidly scales companies, primarily startups and mid-sized orgs, through strategic programs, motivating teams and executing fresh, innovative ideas. She is consistently referred to as a "hired gun" (no pun intended). She founded TalentAmp in 2014 to accelerate, empower and train entrepreneurs, start-ups, hiring managers and recruiters on how to effectively hire the best and knock their hiring strategy out of the park.
Marie speaks at national and local conferences, panels and coaches young entrepreneurs in the Northeast, from high school to post-Bachelor. She is published with some of the cool kids such as The Muse, Mashable, Forbes and the likes.
---
---
Recruit Smarter
Weekly news and industry insights delivered straight to your inbox.