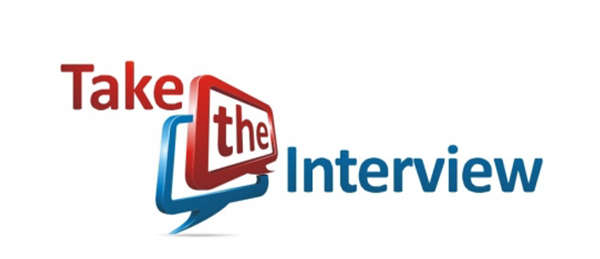 There are so many reasons that employers should be making use of video interviewing in 2013. But, the most important reason is that we are dealing with a highly mobile and time pressurized candidate marketplace and to effectively engage with it, employers need to be offering more flexible interviewing options such as out of hours interviewing and 1st round video interviewing.
Gone are the days when you just had one well known video interviewing option to choose from; now there are a range of sophisticated video interviewing options in the market-place, which seem to fall into two categories. These are the live video interviewing tools which you are all probably aware of and the recorded video interviewing services which have now cornered their own section of the market.
Recorded video interviewing  is an exciting new service and an evolution on traditional live video interviewing where candidates video record responses to interview questions and send them to you for perusal at a later time. We thought it would be a good time to review taketheinterview.com, one of the most prominent recorded interview tools on the market.
taketheinterview.com in a nutshell
While they offer a 'live video interview offering', taketheinterview.com is primarily in the market for recorded video interviewing. In a nutshell, this systems allows employers to send out  interview questions to multiples candidates, who can record/video their answers. Once the candidate has finished answering, their video response is automatically uploaded to the system and indexed so they can be easily rated and shared between the hiring team. The whole process is of course facilitated by the software making it highly automated.
How easy it to use from the employer side?
The good news is that taketheinterview.com has a clean, well thought out and well designed interface. After uploading or entering candidates into the system, recruiters are presented with a simple interface. They can create a position within the system and then they can quickly  create interview questions for the role using their bank of 5,000 cross industry questions or they can custom build their own questions. Questions can be made to require  text or video based responses and there are several other neat settings for responses such as how long they have to answer, deadlines for responses and reminders etc…
Having prepared your interview questions, its very easy to then send out invites to your shortlisted candidates. And before you know it, you have a whole database  full of video recorded interview responses. This is recruiting made easy. The system makes it easy to watch, compare, comment on and rate the video responses and they can be quickly shared with hiring managers and other recruiters, using the 'share button'. The whole system is brought together in a digital dashboard where you can review the status of each video recording and control your entire marketing campaign and responses.
But, is it easy for candidates to use? The other part of the equation has to be the candidate experience. The good news is that taketheinterview.com is user friendly from the candidate side. After receiving the video interview invite link, candidates arrive at taketheinterview.com and are greeted by a short employer branding video of your choice which you have prepared and uploaded. You can also include a custom text greeting/introduction. After this the system steers the candidate through the video interview. A really nice touch is that there is practice component which takes the candidate through a process of setting up the webcam and making sure that the audio visual presentation is of the highest standard. Candidates can record their video responses, play them back and redo them until they are happy. Its a very usable video interview tool that enables candidates to get the best out of themselves and present themselves in the best manner possible.
And what's the price? TaketheInterview.com has a flexible pricing model based on the number of video interviews you use a month. Prices start at around $200 a month and go up to about $5,000 a month for enterprises This may be a little hard to swallow for some of the smaller businesses, but I would urge employers to consider the potential efficiency savings that can be made from using video interviewing in place of more traditional 1st round screening practices when considering the price of any video interviews system.
All in all, taketheinterview.com is an excellent tool for adding a flexible, costing saving, and time saving video interview process to your talent attraction process.
Have experiences?  Share them with us!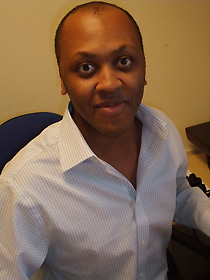 Kazim Ladimeji is a featured writer for RecruitingTools and a Chartered Member of the Chartered Institute of Personnel and Development, and has been a practicing HR professional for 14 years. Kazim is the Director of thecareercafe.co.uk: a resource for start-ups, small business and job seekers. You can visit Kazim's website: thecareercafe.co.uk here.
---
---
Recruit Smarter
Weekly news and industry insights delivered straight to your inbox.