As any recruiter who's ever touched an ATS knows, trying to actually search for candidates already in the system can be an excruciating exercise – but unfortunately, searching without having a seizure is only half of the battle.  When (and if) you're actually able to return relevant results from inside your applicant tracking system, finding the best matches can be a time consuming, highly manual process, even in those systems that have some sort of stack ranking capabilities built in.
The problem with these results, however, is that these systems search based on one-size-fits-all algorithms that rely on keywords (Boolean) or context (semantic) that don't take individual companies' idiosyncrasies into account.
The good news is, there's actually a solution. Meet TopFruit, an ATS plug in that's not only stellar at search, but also returns results specifically configured for your company.  TopFruit's point solution software plugs in with any applicant tracking system, offering a seamless integration which makes these legacy systems searchable through its patent pending "Random Forest" algorithm.  That same algorithm also targets and prioritizes results that are constantly modified and optimized based on predictive analytics unique to each company's ATS data.
Here's a behind the scenes look at how TopFruit crunches candidate numbers to facilitate better search and faster sourcing, using predictive object clustering models that comprise the "Decision Trees" in the Random Forest algorithim:
By using this model to consistently improve its matching and returning more relevant results, TopFruit helps make sure that the top talent in your ATS actually shows up on the top of your search results.  This capability alone would be enough to warrant recommending taking a closer look at TopFruit, but the fact that their algorithm adjusts to your company's needs make this SaaS solution a slam dunk.
As a start up in a crowded space, this relatively new entry onto the recruiting systems scene stands out for its ability to actually use "big data" to drive better outcomes, and ultimately, make searching easier for recruiters and hiring managers.  That's a win, because while most applicant tracking systems are notorious for being "black holes," their databases are one of the greatest sources of hire a company can have.
All it takes is a way to search and sort through all those records to find those needle-in-a-haystack results.  TopFruit offers an effective solution and essential tool for any recruiting organization looking for more effective, efficient search results from their existing ATS.
Which is pretty much every recruiter I've ever talked to.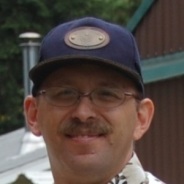 About the Author: Dean Da Costa is a highly experienced and decorated recruiter, sourcer and manager with deep skills and experience in HR, project management, training & process improvement.
Dean is best known for his work in the highly specialized secured clearance and mobile arenas, where he has been a top performing recruiter and sourcer.  Dean's keen insight and creation of innovative tools and processes for enhancing and changing staffing has established Dean as one of the top authorities in sourcing and recruiting.
Connect with Dean at LinkedIn or follow @DeanDaCosta on Twitter.
---
---
Dean Da Costa is a highly experienced and decorated staffing professional, recruiter, sourcer and manager, who also boasts outstanding experience and skills in Human Resources, Project Management, Training, and Process Improvement. He is best known for his work in the highly difficult security and mobile arena's, and the gold star winning numbers he produced. His keen insight and creation of ground breaking tools and processes, to enhance and change staffing as we know it, have proven he is a true "Staffing Thought Leader". Despite all this he remains first and foremost one of the top sourcers, staffing managers and full cycle recruiters in the industry and a true "Search Authority"
Recruit Smarter
Weekly news and industry insights delivered straight to your inbox.