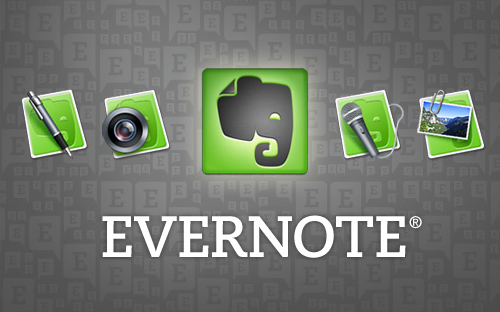 Last Week's #HireFriday Twitter chat (#HFChat) asked a great question about tools that are a great asset to job seekers. There was a great exchange of ideas and once again the benefits of Evernote were brought up.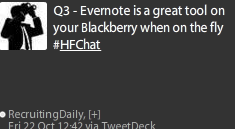 Recruiting Daily first reviewed Evernote back in May, and it still remains one of my personal key tools in managing my desk. This is especially true when I am out of the office and away from my desk. Last week Evernote made several new announcements regarding some exciting upgrades that makes this a must have for all recruiters. The one key addition is site memory.

Evernote Site Memory Button
For the first time we've released something designed specifically for bloggers and publishers, it's called Site Memory (and it's pretty cool). Site Memory is a website button, which allows site owners to create a beautiful clipping experience for their visitors. Beside making it easy for visitors to remember their favorite content, the button also displays everything they have ever clipped from the site. Learn more about Site Memory and get it for your site: http://s.evernote.com/sitemem
This really works great for articles that one comes across that are not part of your Google Reader feed(s). Recruiting Daily will be adding this feature to both the RD Blog and Around the Industry sections this week. The other big announcement was in regards to new upgrades for all mobile platforms. The newest Apps can be found here. This is the area where Evernote really shines in having it available to users at all times via your mobile device. As they say 'never leave home without it'.
For recruiters to learn more about Evernote you can read our review here and follow them at Twitter @Evernote
---
---
Recruit Smarter
Weekly news and industry insights delivered straight to your inbox.