Everybody presents themselves in this very polished, professional package, you know, but I still think poop jokes are hilarious, watch an obscene amount of cartoons for an adult male, and waste most of my spare time playing video games. And during the weekdays, I write for a living – and the beat I happen to cover is as esoteric as any enterprise software niche, as some sort of cruel cosmic joke.
I thought you should know all this, because the reaction to my first "Top HR Technologies of 2016" list was a little, let's just say, severe for what was an admittedly arbitrary, completely subjective list of products I happen to like or conveniently popped into my head at the time. I wrote the first part of that post (and second, for that matter) in South Park pajama pants and a Kelly Kepowski T-Shirt (working from home kicks ass, you guys).
But no sooner had I pressed "publish" then my phone blew up like it was a Nexus 7. Notifications started buzzing, DMs and Facebook messages started flying, and likely, a flurry of InMails was sent, although hell if I know because who reads those things in the first place?
The answer: publicists and product marketers, who came out of the woodwork advocating why their product should be on Part 2 of a list I'd already compiled, but contemplated scrapping. Vendors were finally being nice to me. PR people were actually offering me decent placements and putting thought into their pitches. It was like getting out of the Upside Down, really.
I figured people would forget, or that maybe I could keep treading water on hitting publish in perpetuity. Two weeks later, though, I still get asked a couple dozen times a day by people who aren't my boss when the second part is coming out, and I realize that this is one monster I can't outrun, this demo Demogorgon of desperate product pitches. The only choice, turns out, is to finish it off.
But before I do, you should know I have no idea what the hell I'm talking about. I like what I like, and I'm going to try to explain (as succinctly as possible) why I like it.
RecruitingDaily Recommends: The Top HR Technology and Recruiting Tools of 2016.
Most of these products either are existing clients or I have equity in, and I'm not even going to try to point those out this time, because I'm not an analyst, journalist or any of that shit. I'm just me, and because of that, conflict of interest is inevitable. I want to work with products I really like, and this list is supposed to represent my picks of the top tech on the market. That I happen to work with many of them in some capacity is irrelevant to their inclusion.
I believe they solve a real problem instead of create it, are in some way different or unique than the manifold players jockeying for market share in HR Technology, and, most importantly, make end users' lives – whether you're a sourcer, recruiter, HR leader or just a plain old candidate (we all are at some point) – a little easier.
And if any of you have any problems with this list, well, it's my list, and you can go make your own if you want. Sigh. Here goes nothing (preemptively puts phone on DND)…
10. Immersion by MIT.
No matter who I show this free tool to, they instantly get data visualization and network analysis and how they apply to both talent management and acquisition. The product is stupidly simple. You authenticate in with an email account (Gmail, Outlook Exchange and Yahoo! are prebuilt, but it can handle most services with a little configuration), and you get a "people centric" view of your inbox that serves up a beautiful, colorful and powerful data visualization of your personal and professional network, as told by your email (and that's pretty damn accurate as data sets go).
It's free, it's kind of fun to use, and most importantly, makes social network analysis and "big data" instantly understandable, accessible and actionable – for no cost whatsoever. This product might ultimately find its way into B2B offerings as an enterprise grade tool, but for now, it's a skunkworks project that will show your life (and work) in a completely new way – and if you're struggling to "get" what's new and what's next in HR Technology, organizational design, workforce or succession planning (not to mention sourcing, employee communications, engagement, etc.) then use this tool today to see why people are so damned excited about the future of enterprise software tomorrow.
It's not necessarily even an HR Technology, I know, but it's one of my favorites, and every recruiter or HR practitioner I've shown this to falls in love with the product and, more importantly, the possibilities it represents.
9. The Muse.
 I like this product because it checks the box for building an employer brand (cool custom culture and career landing pages, rich media and social integration) without any of the bullshit or variable costs. Sure, it's a template, and yes, their solutions are out of the box – but candidates don't know that. Nor do they care, mostly – they're going to click right through to apply for openings in your clunky ATS, anyway.
But since you've got to have some sort of splash, branded EB portal as a cost of doing business in the business of talent, The Muse is EB in a box, so you can check off that box and move on to the stuff that really matters, like replacing that crappy ATS or actually building an employer of choice instead of choosing to build a "brand" to hide what's really under the hood.
With better organic traffic than any other career focused content destination out there, qualified candidates are already coming to The Muse for career and job search advice – that they discover your company and ultimately, your jobs, is the entire point of "employer branding."
A growing client list of blue chip brands like AT&T, Conde Nast, Bloomberg or Dropbox (and dozens more household names) prove that no matter how strong your employer brand is, no employer needs to build it all themselves. Back in May, when the Muse won the iTalent Competition I hosted (rightfully so), I gave them a full article worth of accolades – well deserved, too. Check that out here if you really want more justification for its inclusion on this year's list.
Somehow, though, even after that rave review (rare for me), their product has only gotten better since then. And I'm out of nice things to say other than if you don't know, now you know. But how can you not know?
8. Ratedly.
 My partner William Tincup released a pretty comprehensive list with over 100 HR Technologies to watch in Q4 2016, but one omission from this canonical list comes (disclaimer) from right here in the Recruiting Daily family. And not mentioning Ratedly, conflict of interest or not, would be doing a disservice to any list of top products not for its provenance, but for the product itself.
We've all accepted that for job listings, aggregators are the new normal, with Indeed representing the category leader – and poster child – for the power of aggregation and curation of job content. Similarly, the rise of employee review sites like Glassdoor have completely changed the way recruitment marketing and employer branding work in terms of talent attraction and acquisition.
But less well known is the fact that just as Glassdoor also aggregates job listings, Indeed offers a growing database of employee reviews which return with job search results – and this company review capability has in fact existed since Indeed first launched, only now seems to be getting more attention given the collision course with the company that's likely their biggest competitors for category leadership in job and career search.
These Goliaths represent most of the market share for employee reviews, but there are a dozen other sites, from Twitter to Kununu to Vault, offering anonymous employee feedback in real time, all the time. But no one in recruiting really has time to monitor, much less manage, this exploding category of crowdsourced company reviews. That's why Ratedly fits a huge market niche – it's the first product to actually aggregate all of those reviews in one single, simple solution.
Think of it almost like a productized version of press clippings – it automatically alerts companies to any new review on any of these sites, and amalgamates them into an app that allows companies to ensure that they're able to respond to reviews in real time, all the time (and triage when necessary). For a flat $149 a month, that's a pretty sweet deal to anyone dealing with actively managing and engaging employee reviews without having to do anything.
Aggregation and automation are effective – and by amalgamating these capabilities with employee reviews, Ratedly is first to market with a product that not only perfectly captures the HR Technology zeitgeist, but offers an actual solution to what's becoming a big challenge in many talent organizations – at a price any organization can afford. Ratedly has to rate high on any list –  even if Joel Cheesman is the brains behind the operation. We won't hold that against a pretty killer app that every HR and recruiting pro needs to know in 2016 – and beyond.
7. OnRecruit.
Many employers are starting to think about utilizing some form of PPC advertising for recruiting, with a variety of new products and established players entering the HR Technology space to meet the market demand for better recruitment advertising results.
While companies largely track source of hire when informing recruitment advertising spend, conversion statistics remain elusive, forcing employers to look at volume stats when measuring efficacy and allocating spend or defining strategy. This means a ton of your overall budget gets wasted on traffic being driven to jobs that would get enough traffic without paying for more crappy applicants who won't get hired while missing out on the candidates who could actually end up getting hired.
Enter OnRecruit.
OnRecruit enables employers know where their candidates are coming from and which source of hire hires are actually being sourced from without paying for traffic that doesn't convert or is being spent on the wrong campaigns and roles.
Unlike aggregators and any other PPA tool I've seen on the market, all of which index job listings and initiate campaigns at the moment an employer posts a job publicly, OnRecruit only initiates recruiting related ad spend on positions where you actually need qualified candidates instead of more applicants.
Based off an algorithm that's the secret sauce for inbound recruiting, OnRecruit monitors your job postings in real time, and will then automatically allocate and optimize campaign spend based on job title and how long the role has been open, putting the power of predictive analytics to work to ensure that campaigns kick in only historical data suggests they're needed, and then deactivates those campaigns automatically once those thresholds have been met.
This automation decreases the amount of time and money employers spend throughout the recruiting process since it essentially achieves the same outcome as any other source (a successful hire) while significantly driving down the costs of PPC advertising and time to fill. These improved conversion rates mean recruiters can make more hires more quickly for less money and less work than really any other tool in the market.
If it doesn't end up achieving the desired outcome of making a hire, the really cool thing is that you also don't have to pay anything, either, since it's tracking conversions, not just clicks. So you don't have anything to lose except more money and time spent on stuff that doesn't really work. OnRecruit is one opportunity cost no employer can afford to pass up.
6. TextRecruit.
 While it's not as sexy as SaaS or social media, the fact of the matter is that the single most important piece of technology any HR professional can have in 2016 is a pretty old fashioned one: the telephone.
Studies repeatedly show that for talent acquisition and retention, the companies spending the most money on HR Technology – those multinational enterprise employers who are the mainstay of client sliders and case studies, and the primary market maker in this space – are in fact the most likely to pick up the phone before doing anything else.
They're also the most likely to name the telephone among their most effective tools of the trade. In an age of high tech, those companies that can afford the luxury of being high touch are finding that doing so pays much more significant dividends than simply relying on software and systems.
Because of the proliferation of emerging HR Technology products and evolving players selling into this market, however, getting through the noise and getting optimal results has become increasingly difficult.
The single exception seems to be SMS, which maintains over a 90% open rate, with the overwhelming majority of these messages read within 5 minutes of being sent – and HR needs to embrace this medium because, frankly, no one reads emails from HR, although that's not necessarily new (or news to anyone in this profession).
Texting, of course, is the real "mobile' solution we should be focusing on at the moment. While many enterprise and emerging players still struggle with tools and technologies that largely aren't even accessible for mobile, much less optimized for it,
TextRecruit has largely ignored "mobile recruiting," which is these days just kind of recruiting, and have instead jumped out to a huge lead in what's sure to be a race for SMS market.
While the rest of the industry is largely still playing catchup on building career sites that are accessible – not even optimized – for mobile, TextRecruit has done the exact opposite in taking a mainly mobile medium – SMS – and bringing its power to enterprise systems and HR Technology.
TextRecruit can be used with pretty much every point solution or HCM/ATS on the market through existing integrations or an open API, and can be configured to make texting a part of your existing workflow or as a standalone platform (or both, because the cloud is awesome like that).
From automated campaigns to personalized messages, TextRecruit enhances and augments (rather than replaces) any employers' current workflow, meaning that the tool can deliver text capabilities aligned to the entire candidate lifecycle.
Or the employee lifecycle, for that matter – TextHR allows HR to engage with current employees via personalized or automated text messages, offering generalists and business partners an equally powerful and robust internal communication and collaboration tool as their recruiting counterparts for employee engagement and retention.
With a 40% response rate with an average response time of under :30 minutes, TextRecruit delivers far better engagement and much quicker response times than any CRM or "talent network" solution out there and likely ever will be as a standalone product or point solution.
TextRecruit offers a Chrome extension in addition to a mobile app for both iOS and Android to send and track messages form any device anywhere in the world in real time, all the time, – including that clunky ATS or CRM most of you are probably stuck using.
TextRecruit, unlike those systems, is a relative steal, with tiered pricing starting at just $49 a user a month for 200 contacts, which at 40% response rate is 80 responses from qualified candidates. This works out to around .61 for every response recruiters receive, which is one use case I think every talent or sourcing pro can agree is a way higher ROI than any current tool you're using, period – particularly if that tool also happens to be an "HR Technology."
TextRecruit offers a free 15 day trial, so take it for a text drive today and you'll get the message (which is probably more than your candidates or employees can say).
5. Lever Nurture.
In the crowded ATS space, it's no secret that I'm a big believer in Lever, which is why their core product made our 2015 list, and likely would again, given the tremendous leaps this company has taken over the last year to aggressively ship product updates, expand outside of its core constituency of US based tech companies, and build a solution that's now able to compete upmarket for enterprise clients instead of staying mainly in the mid-market.
But just as the Lever team has effectively rebuilt and reimagined the ATS as we know it, their newest offering, Lever Nurture, is quietly doing the same for candidate relationship management (CRM), another cutthroat, competitive and crowded category. There's no doubt that Clinch.io is lapping the competition for stand alone platforms, but for any company looking for an integrated ATS/CRM stack to replace instead of augment or extend their existing solutions, Lever wins in a landslide.
Lever addresses several market needs; as a system of engagement, it effectively automates candidate segmentation and passive candidate nurturing from a process perspective while allowing every recruiting team a ton of flexibility to add the personalization needed to break through the noise, reach and resonate with passive candidates – and ultimately, convert them into interested applicants. Lever Nurture is marketing automation for dummies (and recruiters) that deftly blends high tech and high touch to humanize candidate development and nurturing at scale.
Unlike some seat based CRM solutions – including Avature and Smashfly – which, while effective, can be prohibitively expensive to non-enterprise employers, Lever Nurture has a customer base of mostly high growth companies and has a pricing model that reflects the company's desire to democratize access to what can only be called a best-in-class solution.
Many organizations today are buying really expensive, really complex consumer grade solutions like Eloqua or Hubspot for recruitment marketing automation, which is like bringing a gun to a knife fight, frankly. If you think Taleo is archaic and inflexible, just take Marketo out for a test drive.
Unless you're going to pay a marketing automation pro to sit in your TA department and manage these systems, this really isn't a viable solution. Lever Nurture sure is, though, and is an intuitive, straightforward and incredibly easy way to set up multi-touch drip campaigns, boost response rates, lower recruitment marketing spend and improve direct sourcing results.
Lever has always been a company whose ethos is squarely rooted in design, and this CRM is so user friendly that it's easy to overlook how powerful a solution this CRM actually is. But It's just as good as any consumer offering out there – and like their core ATS, will only become better over the months and years to come. And if you're considering bundling an ATS & CRM with one provider, you'd be crazy to leave Lever off your list, frankly.
Unless, you know, Oracle Sales Cloud or Microsoft Dynamics look sexy to you. They sure as hell don't to anyone who knows marketing – your candidates included.
4. Facebook Workplace.
This is a last minute entry to this list, obviously, but I cut Slack off the list as soon as Facebook officially launched this category killer this week. This is apropos, since that's the same thing I think most employers and Slack aficionados (myself included) are going to do in droves. This defection makes sense, since all Slack ever really was (to me) was Facebook for work and project teams, making that sales proposition more or less instantly obsolete.
I've been using closed Facebook groups as the primary project and company collaboration platform since Yammer became corporate kin with Sharepoint (and sorry, LinkedIn, you're never going to make a play in this space, given Microsoft's spotty track record here). The reason is because most people spend most of their screen time there, anyways, so for end users, adoption and training have more or less already happened – the biggest barriers to any employee collaboration or communications system delivering as promised.
It just went live this week, but Facebook Workplace looks and feels just like its consumer version (sucks to be Slack), only built off of a social graph that's built around professional, not personal, connections and contacts.
Just like Facebook's core offering, it supports inline editing, tight permissioning and data governance/administration, supports almost every media or file type conceivable for easy sharing and collaboration, and yes, offers live video for broadcasting internally or with work groups. That it's a viable replacement for Citrix's dominant (and crappy) solutions, a Go To Meeting people want to go to, is enough to rank on this list.
That it offers federated search (similar to the old Open Graph) for work teams and a chat feature that kicks the shit out of Skype, Microsoft Messenger or AIM (still a mainstay at many companies, believe it or not) is just adding to a killer arsenal of capabilities that make this the only enterprise collaboration tool even worth mentioning.
It will be interesting to see if Facebook's new Craigslist killing marketplace offering moves into this suite for contingent labor, staffing or the low skill, high volume and market specific job postings Craigslist makes most of its money from, but for now, this is one HR Technology employees will want to use. And they're the ultimate end user.
Occulus will kill job trials and skills testing/assessments within 5 years; Instagram and Facebook Live will displace traditional B2B CMS systems within 2 years; and Facebook Workplace has, upon launch, already made its competitive subset more or less obsolete. And even the best competitors can't pick up that much Slack.
3. HumanPredictions.io
HumanPredictions.io does what a lot of products purport to do – provide enough rich personal and profile data to facilitate engagement while also algorithmically stack ranking results against open roles, public data and proprietary databases to surface the kinds of talking points sourcers and recruiters need to deliver personalized messaging top talent will actually respond to.
Where HumanPredictions differentiates itself, however, is that it actually has a sophisticated enough data set and algorithm to pull in millions of aggregate data points to effectively predict how likely candidates are to consider new opportunities or make a move – their success rate in reading these signals (think: FICO score for passive candidates) has already proven superior to the better funded and more established competition selling this capability (most of which are quantitative vaporware).
Because it can accurately predict flight risks and poachable passives, this tool is already a must have for recruiters – but the real killer component of this is that rather than just return stacked ranked results or alerts based on predefined parameters, HumanPredictions actually has a services layer that will provide talking points, insights and suggested subject lines or targeted content for the highest priority candidates the system uncovers.
This is done by a real human with real recruiting experience, which is almost like having a search firm sitting within the product helping do the heavy lifting for candidate conversion – and since there's no one size fits all approach to engaging candidates, this human intervention becomes a huge differentiator against the litany of competitors who exclusively seek to automate the candidate research process.
This is included with the (reasonably priced) subscriptions, and their tiered pricing makes this a sourcing and data-driven recruiting solution any organization can utilize – and realize real ROI, really quickly.
The product speaks for itself, but the fact that the founder grew up with two parents in the recruiting business and worked a desk prior to teaming up with two of the top engineers at GroupOn to develop this product shows in almost every facet of the suite. It's designed with recruiters in mind, and the early returns and burgeoning client base already using this product speak to the fact that recruiters are taking notice.
So too is Ideo, where they're the first HR Technology play to land a coveted spot in their fabled Startup in Residence accelerator program, which bodes well for the long term potential of a product that's ready for prime time right now.
2. Hiretual.
 This product has been out for approximately 6 weeks, and it's already one of the most impressive big data plays out there. The really cool thing, though, is that the way it utilizes this data is, in fact, not just predictive, but prescriptive.
Hiretual has a bunch of features like dynamic profiles and federated search, stack ranking and machine learning, that are pretty standard in any sourcing product out there. And yeah – it's primarily a Chrome extension pulling in a ton of public data points. The difference is, this doesn't just provide info to help you source better, or engage better, but actually slate better.
That's because it stack ranks candidates based on how they rank relative to similar candidates on the market (e.g. their hypothetical competition for a job), using stuff like market demand, company financials and compensation benchmarks to tell you as soon as you look at a candidate not only if they'll be minimally qualified, but how likely they are to actually make it through to an offer (or at least an in person) compared to the other candidates you're likely to find in your pipeline or direct sourcing efforts.
This is a big data tool that helps you know who to engage with, not simply improve engagement – so you can focus on candidates you might actually place, not just ones who look like a fit on paper. A boot strapped company with only 4 employees, Hiretual is in its infancy, but if this is what the first iteration looks like, we can't wait to see what's coming next. PS: hopefully a better product name, IMHO.
1. TrustSphere.
Once you see Immersion and get why data visualization, network analysis and relative influence are so critical to really getting a people centric view of the people in your organization, then you're ready for a product I think might be, if anything, so advanced that the only challenge with TrustSphere is that the market might not be entirely ready for it – at least not in HR.
That said, the company is only now entering HR after beginning life as a tool primarily for sales, biz dev and account management/customer service – all verticals where they've built a long track record of success, measurable business and bottom line outcomes and an impressive set of features and functions unmatched by any other analytics offering on the market. That they're just now entering HR is due to demand, not an identified market need, but all I can say is, it's about damn time we had a product or platform this powerful in our back office backwater.
Their primary product offering is a "proprietary Relationship Analytics Platform" called TrustVault, which takes internal and external, structured and unstructured data (from customer service call logs to business intelligence to financials to CRM results) and creates a "Social Graph" for an organization, providing a data-centric view of any company across all stakeholders, functions and business units.
The resulting visualization tool, called "TrustView," provides a look at the informal and formal kinds of relationships and connections within an organization that just can't be defined by a title, org chart or any traditional HCM tool, and like Immersion, makes understanding relationships and relative internal influence into more or less a map that's dynamic, configurable and easy to interpret.
It's basically like a statistically valid version of Klout that can uncover who matters most in your organization, which is great for figuring out who to hit up for referrals, which employees to target for retention efforts and where informal knowledge and influence really reside. Integrations with IBM, Salesforce and Sugar CRM further extend the capability of a product I can only say is not just one of the best HR technologies I've ever seen, but one of the most impressive technologies out there today, period.
They aren't a customer, advisory client, prospect or target, so I have no ulterior motive with this one other than trust me on TrustSphere – it's everything you needed but don't know it yet. The only way to predict the future is to invent it, and TrustSphere seems to have done just that.
Miss our first 5 picks? Click here for Part 1 of our annual list of top HR Technology products and recruiting tools. 
Editor's Note: RecruitingDaily was not compensated for this post, and the opinions expressed herein are solely those of the author and are completely arbitrary, somewhat biased and reflect
Matt Charney is the Executive Editor of RecruitingDaily. Follow him @MattCharney or connect on LinkedIn.
---
Authors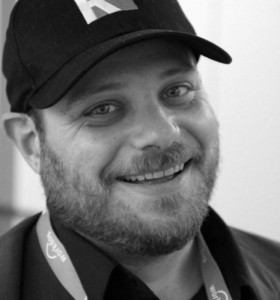 Matt serves as Chief Content Officer and Global Thought Leadership Head for Allegis Global Solutions and is a partner for RecruitingDaily the industry leading online publication for Recruiting and HR Tech. With a unique background that includes HR, blogging and social media, Matt Charney is a key influencer in recruiting and a self-described "kick-butt marketing and communications professional."
Recruit Smarter
Weekly news and industry insights delivered straight to your inbox.