There is a global talent shortage, with 3 in 4 companies reporting talent shortages and difficulty hiring. While most organizations struggle with hiring, some roles often require more time and resources. But what about these positions makes it challenging to find the right fit?
Well, there are a variety of reasons that these jobs remain vacant for so long. For instance, the job is physically demanding or the workplace location is unsafe or remote for candidates. Economic conditions like inflation can also influence hiring.
A strategic recruitment plan can help you prepare for the challenges of finding the right talent for a hard-to-fill position by saving time and money, preventing mistakes and optimizing the process.
Strategies for Hard-to-Fill Positions
With a strategic recruitment plan, you can examine hard-to-fill roles and be prepared for the upcoming hiring phases. Consider the following strategies to hire talented candidates for the hard-to-fill positions in your company:
Craft Compelling Job Descriptions
Job descriptions provide an overview of the role and are essential documents for the organization and the candidates. Anyone who comes across a job description should be able to understand and gain insight into the role regardless of their background.
Businesses often drop the ball with job descriptions: they are vague and missing vital details or too long. Both will turn away potential candidates, especially for long-time vacant roles. If you are not receiving applications, the job ad is failing to attract candidates' attention.
Drafting a compelling job description requires striking a balance between what you have to offer and your expectations from the candidate. The applicants don't want a long list of skills and qualifications but want to know what they will do in their role.
So, share their daily tasks and responsibilities, clearly communicate company values and culture, and mention compensation and benefits. Don't forget to assess for biased language – use inclusive language that encourages all candidates to apply.
Read more to learn about how to improve your job descriptions.
Lastly, recheck the job description to ensure you cover the essential points. Ask the following questions
Are the role requirements realistic and easy to understand? Do similar roles exist in the market?
Does the job description target the ideal candidate?
Is the language inclusive and fair?
Why should the candidate work at this organization?
Consider Existing Talent
The breakneck speed of technological innovation has impacted the ongoing skills gap and significantly reduced the available candidate pool. With all companies adopting digitization and AI, tech professionals are in high demand.
But these roles are often the hardest to fill as skills quickly become obsolete amid contemporary skill requirements. Candidates and companies are forced to play catch-up in a digital economy to drive better business outcomes.
While the focus of solving any recruitment crisis is to hire more people, that is not always the case. Increasing emphasis on hiring new talent draws away the attention from your existing employees who might be better suited for the role. A lack of skill development initiatives and growth opportunities within the organization only widens the chasm between in-demand skills and supply.
Incorporating internal talent mobility in the over strategy allows you to identify employees with transferable skills who can thrive in other positions. For instance, your employees may have gained skills through a specific project, collaboration or a learning course.
Employers feel skeptical about hiring people from non-traditional backgrounds for specific roles in tech (e.g., cybersecurity). However, research suggests that almost 70% of individuals in tech started in other occupations like professional services(general, operations, marketing managers, public relations, market research specialists, office assistants), STEM or healthcare.
So, give your existing employees a chance; they may have the skills you are unaware of. In addition, invest in upskilling initiatives for current and new employees. This way, you can empower employees with potential to fill vacant positions and overcome the organizational skills gap
Hire Fresh Talent on Campus
Companies are increasing campus hiring programs to overcome the talent gap and fill open positions. The NACE's Job Outlook 2022 Spring Update survey finds that employers plan to hire almost one-third (31.6%) more new college graduates from the Class of 2022 compared to the Class of 2021. According to Labor experts, for the graduates stepping out this year, it is the brightest job market in recent years
Companies assign recruiters to coordinate with the college or the university career centers to set up career fairs to engage students. Campus recruiters often reach out to student groups, clubs and societies to attract new talent with internships or campus ambassador programs.
Moreover, you can also organize workshops for career development, employable skills and other relevant subjects to attract college students. You can leverage social media to highlight company culture, perks and benefits and exciting opportunities for recent graduates. Recently, virtual campus recruiting fairs have gained popularity.
Revisit Qualifications and Work Experience Requirements
Young professionals face many roadblocks in securing an entry-level role. Often business requires three to four years of experience for such positions, which eventually turns away the candidates. According to LinkedIn's survey, 35% of job posts needed three years of work experience for beginner positions. For more specialized industries like software, it goes up to nearly 60%.
In another survey, 47% of respondents reported feeling frustrated with their job search due to employers asking for an inappropriate level of work experience. Almost 39% of job seekers felt discouraged from applying due to such stringent requirements for entry-level positions.
These studies highlight significant issues that hinder the hiring process for hard-to-fill positions. 
If you are struggling to find candidates for entry-level roles, evaluate your job descriptions and requirements. Are you asking for multi-year work experience or emphasizing qualifications for beginner positions? If yes, you are alienating candidates with fewer credentials and college graduates. Revisit the entry-level positions' requirements to design a holistic hiring process considering their skills, competencies and accomplishments.
Optimize Your Hiring Process
Complicated application processes with long wait times are another reason candidates refrain from applying to some organizations. If you are demanding candidates to complete long applications or assessments right at the beginning, it's time to change that.
Scrutinize your current hiring process to understand and break down the bottlenecks holding people back.
Is time-to-hire long for some posts? What's causing the delay?
Do candidates have access to the information and resources they need?
How can you streamline the process for a smoother experience?
Overcoming the Talent Gap
Companies struggle with hard-to-fill roles due to skill requirements, the nature of the role or market conditions. But with planning, organizations can face the challenges associated with finding the talent for complex roles. Drafting compelling job descriptions, revisiting the requirements and the application process and making it easier for recent graduates can help fill those open positions.
If you want to revamp your job descriptions to target the hard-to-find talent, JDXpert can help. To know more, request a demo today!
---
Authors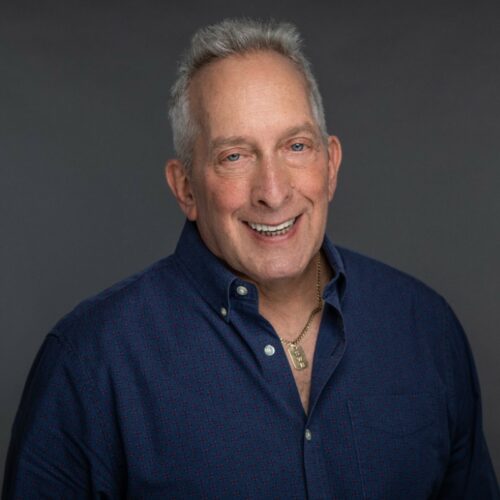 Don has spearheaded the adoption of HR and talent management applications and technology driven best practices at large and mid-sized companies throughout the U.S and abroad. He was also instrumental at evolving the focus of JDXpert's Talent Management platform toward a job description-centric model that resulted in JDXpert becoming the market leader in job description management solutions.
Recruit Smarter
Weekly news and industry insights delivered straight to your inbox.